We didn't find any Events nearby, but here's what's happening in other cities.
Matt Andersen tour venues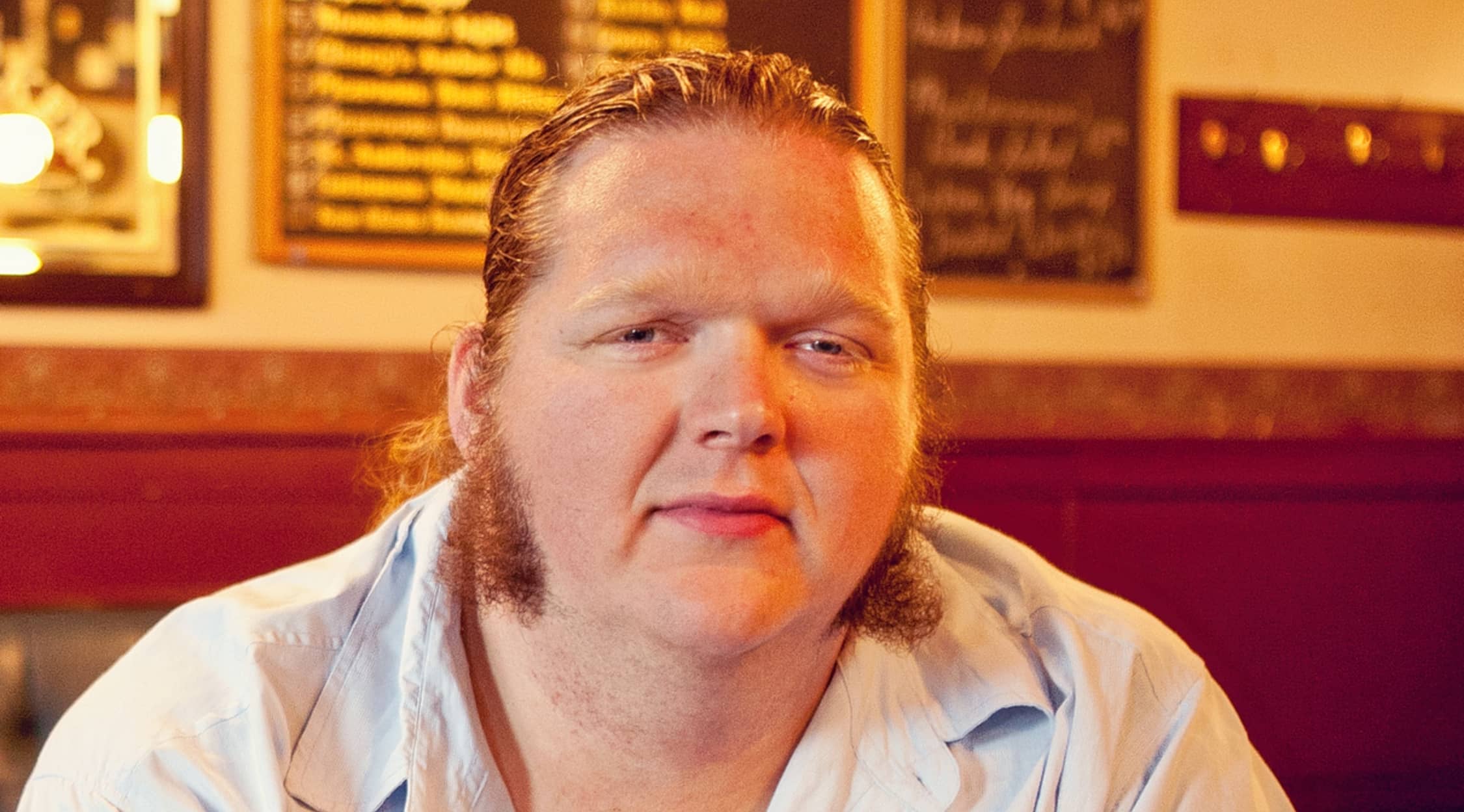 Rovi
Matt Andersen Tickets
Matt Andersen – The 2016 Tour
Award-winning Canadian singer-songwriter Matt Andersen will be touring Canada and the United States in 2016. He will be performing on iconic stages such as the Vogue Theatre in Vancouver, the Rockwood Music Hall in New York, Tin Angel in Philadelphia, and Massey Hall in Toronto. Matt Andersen's bluesy style and deep gospel vocals guarantee an unforgettable performance every time. Don't miss out on your chance to see Matt Andersen live and in the flesh! Grab your tickets today.
About Matt Andersen
With more than five million YouTube views, over 30,000 in independent album sales, a Best Solo Performer win at the Memphis Blues Challenge, and a 2013 European Blues Award, it seems that the whole world is suddenly discovering Matt Andersen. An unstoppable performer with a commanding stage presence and a massive soul-filled voice, Andersen has developed a considerable listenership the old-fashioned way – playing worldwide concerts and letting the Andersen devotees and new converts spread his music through word of mouth. As well as headlining major theaters, clubs, and festivals throughout North America, Australia, and Europe, he has toured and shared the stage with Serena Ryder, Jonny Lang, Little Feat, Randy Bachman, Tedeschi Trucks Band, Greg Allman, Buddy Guy, Bo Diddley, and more.
Matt Andersen has been captivating crowds with his singular performances in North America, Australia, and Europe for years. Earlier this autumn, the award-winning guitar player once again returned to his home in New Brunswick – this time to cut his forthcoming album. Produced with Commissioner Gordon (KRS-One, Amy Winehouse, Joss Stone) in New York, Honest Man is the follow-up to the Juno Award nominee Weightless and finds the songwriter extending his creativity further than ever before. Armed with a new collection of songs and blessed with an unctuous gospel voice, Matt Andersen found Commissioner Gordon to be the perfect partner in crime. Gordon has worked with a number of musical luminaries, including Quincy Jones and Santana, on countless landmark albums. His professional and daring approach was able to introduce several new ideas to Andersen's already excellent work, without losing touch with the musician's original sound.
From composing over drum beats to recruiting an enviable cast of guest artists including Benji Bouton, Lenny Underwood (Amy Winehouse, Mary J. Blige), Josh David Barrett (Lauryn Hill, The Wailers), and Andy Bassford (Natalie Merchant, Burning Spear, Toots and the Maytals), Honest Man builds upon the sound Andersen fans already know and love, taking it to the next level.
On one of their first recording sessions, Gordon introduced a drum beat that Andersen loved, and the songwriter composed "Let's Get Back" upon it. When they tracked, they used the same set-up with Andersen on acoustic guitar, Barrett on bass, and Bouton on electric. Using beats is something Andersen never thought he would be interested in, but he thoroughly enjoyed the process and is excited with what has been recorded. If he had been left to produce the album himself, an entirely different record would have emerged.
The ten tracks that comprise Honest Man delve into both the personal and the political. The title cut, co-written with Chris Kirby, was sparked by an American political cartoon. "Let's Get Back", co-written with Andy Stochansky, finds Andersen reflecting on how his nation and country has changed – and it's not for the better. Ryan Hupman was instrumental in the development of "Who Are You Listening To?", which was inspired by a flood of pre-election campaigning on social media and became a rallying cry for people to decide their politics for themselves instead of taking media messages at face value.
"All The Way", co-written with Gordie Sampson, sees Andersen adopting a more personal stance as he explores his decision to commit fully to a relationship. On "I'm Giving In", a charming piano ballad written with Jamie Hartman and Andy Stochansky, Andersen reflects on the moments that led up to that commitment. "I'm Giving In" was the last song for which he needed to lay down vocals, which he didn't manage to complete during his week in a New York studio. They returned to Gordon's studio to enjoy a scotch and play back the week's work when they decided to try recording the vocals then and there, at 1:00 a.m. It was the perfect way to finish off the sessions with Commissioner Gordon.
On one of the two cuts co-written with Donovan Woods, "One Good Song", Andersen expounds on exactly that topic. All songwriters want to make that one good song that really affects people – not a hit, necessarily, but a song that you can't help listening to when it's played. "One Good Song" is about the journey songwriters undertake to get there. Andersen, however, need not worry about hitting on that one good song. Honest Man is a pioneering album full of otherworldly musical moments that will elevate Andersen from internationally appreciated to world renowned.
Previous Hits
Matt Andersen's eighth studio effort, 2014's Weightless, finds the artist showing off his versatility and also his own songwriting skills. The award-winning Canadian musician proves that there is more to his style than the blues. With Steve Berlin on production, Weightless branches off into rockabilly, reggae, and R&B rhythms with the help of Calgary guitarist Paul Rigby. Weightless is more about scrappy, tight guitar arrangements than soaring guitar leads, arguably making this album Andersen's best, widest ranging, and most radio-ready.
Andersen has won the 2010 International Blues Challenge in Memphis, three 2012 Maple Blues Awards, and Best Solo/Acoustic Act at the 2013 Euro Blues Awards. Since he released Weightless early in 2014, he has earned Male Vocalist of the Year at the Maple Blues Awards, a CIMA Road Gold award, and a nomination for Roots & Traditional Album of the Year at the Juno Awards.
Trivia
Matt Andersen and his crew once recorded in a New York studio underneath the venue where Alicia Keys was rehearsing for an upcoming concert.
The Matt Andersen Concert Experience
Prepare yourself for one of the best singer-songwriter concert experiences in North America today. With decades of experience as a composer and performer, Matt Andersen is one of the most unique and unforgettable acts in the music business. Whether he is busting out his deepest gems or blowing the audience away with his sweeping gospel hits, a Matt Andersen concert will resonate in your soul for weeks afterwards. Don't miss out – grab your fellow blues fans and come on out to see Matt Andersen in 2016!
Back to Top