We didn't find anything nearby, but here's what's happening in other cities.
There aren't any events on the horizon right now.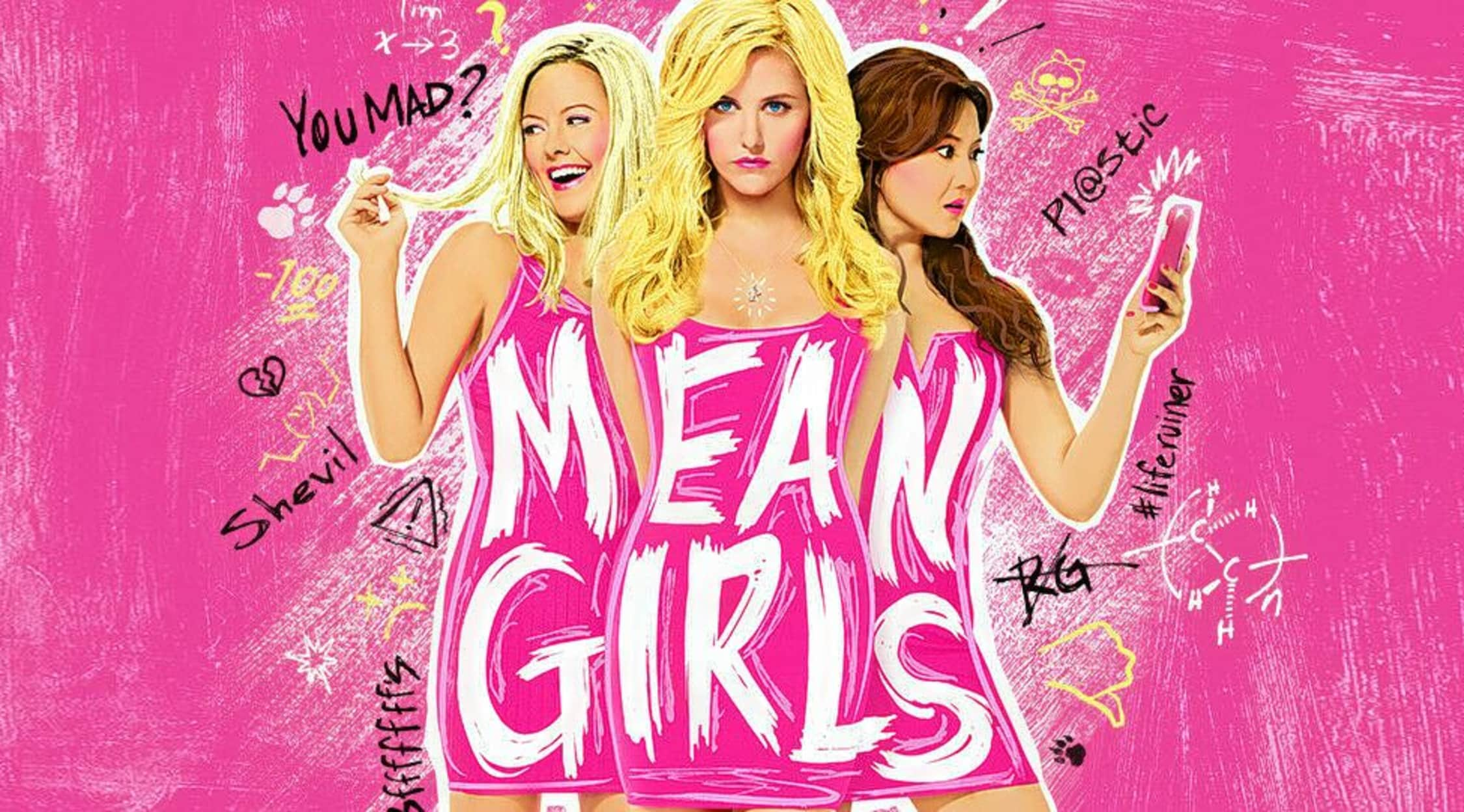 Mean Girls New York Tickets
Mean Girls New York Tickets
The movie version of Mean Girls was released on April 30, 2004. It remains one of the most quoted and watched movies by both its original audience and young adults today, too. Social media may play a part in keeping its popularity steady as the movie's key scenes pop up in memes. Due to the movie's success, the musical was developed and has been playing on Broadway since April 8, 2018, to rave reviews by critics and audiences. The musical can be seen on Broadway at the August Wilson Theatre in New York City. While there is no dress code, audiences are encouraged to dress smartly. True fans wear pink because they know what's up. Plus, it adds to the enjoyment of the live experience.
On Wednesdays They Wear Pink
The movie version of Mean Girls is based on the book Queen Bees & Wannabes: Helping Your Daughter Survive Cliques, Gossip, Boyfriends & Other Realities of Adolescence by Rosalind Wiseman, which was released in 2002. Comedian and actor Tina Fey wrote the screenplay, and the project took off. One of the reasons the Mean Girls fandom remains steady is that teen girls can relate to the content. It also pokes fun at the realities of teenage life while providing comical relief for real-life situations. Teenagers do have to navigate their way around cliques, means girls and the cafeteria at lunchtime. Where they sit matters. Maybe every clique does not wear pink on Wednesdays, but chances are high there is a Samuel Adams, Regina George and Gretchen Wieners at every high school.
Where can I buy Mean Girls New York tickets?
Backed by its FanProtect guarantee, StubHub — the world's largest ticket marketplace — makes it easy to grab Mean Girls New York tickets safely and securely via its mobile and desktop platforms.
What can I expect from Mean Girls New York?
If you enjoyed the movie version of Mean Girls, there is no reason why you will not enjoy the musical version, too. Tina Fey is still heavily involved in the anniversary milestones of the movie as well as the musical version. Fans of the movie celebrate occasions like Oct. 3, for example, because it was the day Samuel Adams asked Cady what day it was in math class. So, there are not a lot of deviations from the movie to the stage version.
How long is a Mean Girls New York performance?
The Mean Girls New York performance is two and half hours long. There is a 15-minute intermission.
Which actors are in the cast of Mean Girls New York?
The principal actors of Mean Girls New York include Erika Henningsen as Cady Heron, Renee Rapp as Regina George and Kate Rockwell as Karen Smith as well as Krystina Alabado as Gretchen Wieners, Grey Henson as Damian Hubbard and Barrett Wilbert Weed as Janis Sarkisian.
Is the Mean Girls New York tour coming to a city near me?
There is a Mean Girls New York tour that started in September 2019, so the musical could be coming to a city near you. The tour runs through August 2020. It has scheduled stops in Chicago at the James M. Nederlander Theater, in Boston at the Citizens Bank Opera House and in Los Angeles at the Dolby Theatre. There will also be stops in San Francisco and Pittsburgh, among other cities.
What other Broadway plays are similar to Mean Girls New York?
If you like Mean Girls New York, two other Broadway musicals developed from popular movies that you can check out are Waitress at the Brooks Atkinson Theater and Tootsie at the Marquis Theatre.
Back to Top