There aren't any Events on the horizon right now.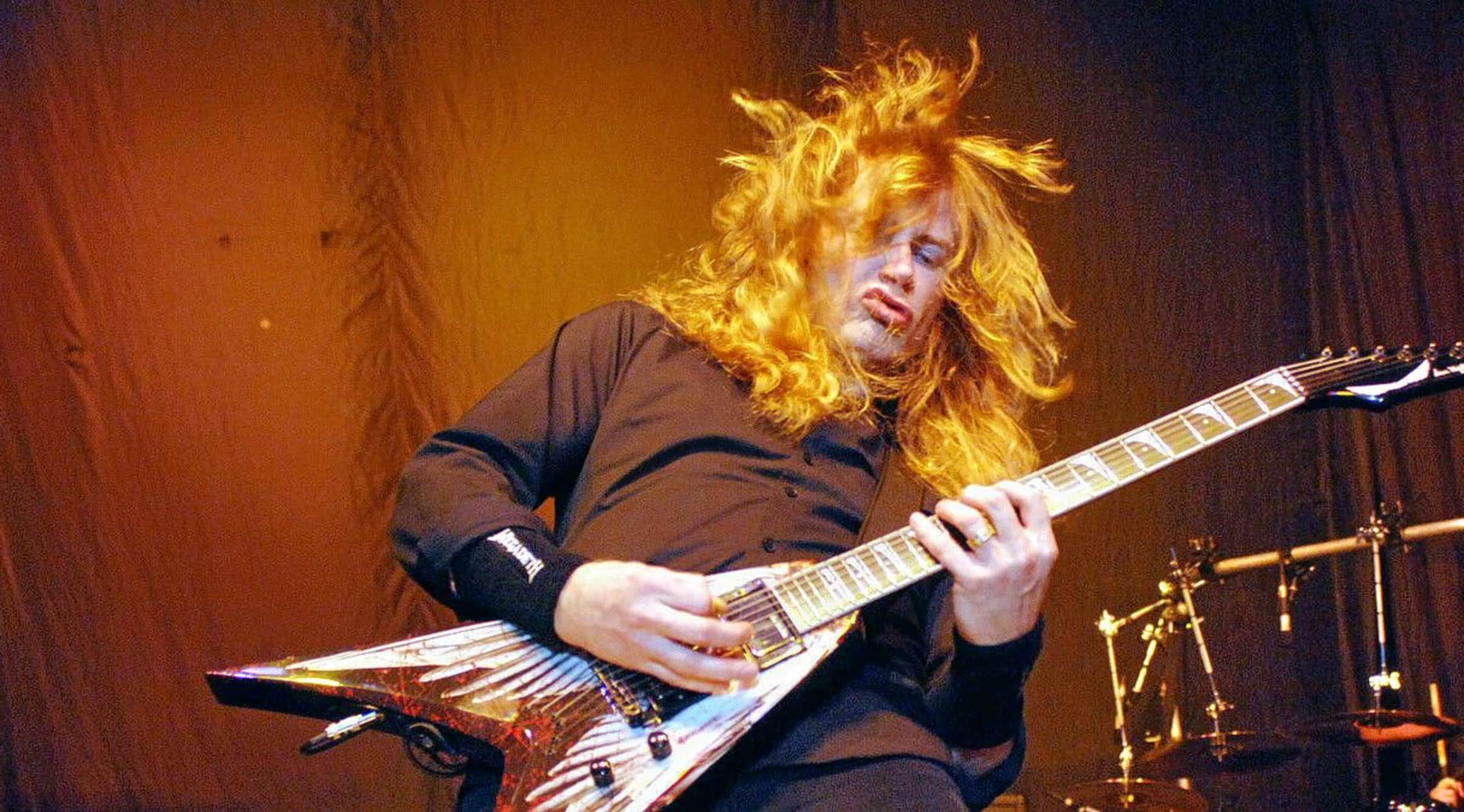 Alamy
Megadeth Tickets
Megadeth Tickets
Known as one of the "big four" bands that pioneered thrash metal, Megadeth, in the minds of many metal fans, stands out from even that elite group for the sheer technical virtuosity of its musicianship. Formed in late 1983 after frontman and lead guitarist Dave Mustaine was thrown out of Metallica, Mustaine took his anger and frustration and went out on the hunt for the best musicians he could find, swearing that he would play better, faster and more aggressively than his former bandmates. Bringing in Dave Ellefson on bass and jazz musicians Chris Poland and Gar Samuelson on guitar and drums, respectively, Mustaine would then conduct an extensive search for a vocalist. Being dissatisfied with every candidate he came across, he would finally decide to sing for the band himself and create a rough, gritty, snarling and unpolished vocal style that would become one of the band's trademarks. Megadeth released its debut album, Killing is My Business… and Business is Good!, in 1985. The following year, the band released Peace Sells… But Who's Buying?, the first in a string of platinum albums and one that would catapult the band to fame. That fame has so far resulted in more than 38 million total worldwide album sales, a Grammy Award and 12 Grammy nominations.
Mustaine's Holy War
Megadeth's beginnings can perhaps be pinpointed to the moment when Dave Mustaine threw a potted plant through a window in Dave Ellefson's apartment. Ellefson, who lived near Mustaine in 1983, was loudly practicing his bass, and Mustaine, who was annoyed, decided to let him have a piece of his mind. The incident would unexpectedly prove to be the start of a friendship between the two men, who have remained mainstays in Megadeth's lineup since its formation. Throughout the band's history, Mustaine and Ellefson would play alongside many highly talented musicians, including former guitarist and all-around virtuoso Marty Friedman and former drummer Nick Menza. It was with Friedman and Menza in the band that it would record perhaps its best-regarded album, 1990's Rust in Peace. Though its most famous and most commercially successful song probably remains "Peace Sells," from 1986's Peace Sells album, Rust in Peace contains much of the band's best work, including songs that are frequently played at its live concerts and beloved by fans to this day for their complexity. These include "Tornado of Souls," "Take No Prisoners," "Hangar 18" and "Rust in Peace… Polaris." The song "Holy Wars… The Punishment Due," also on Rust in Peace, is frequently lauded as one of the greatest metal songs ever written. Creating a long parade of gold and platinum albums, like Countdown to Extinction, Cryptic Writings and So Far, So Good… So What?, and even founding its own metal music festival - called Gigantour - in 2005, Megadeth remains one of the most popular and respected groups in all of heavy metal.
Where can I buy Megadeth tickets?
StubHub offers you great deals on Megadeth tickets, which you can easily buy through either a desktop or mobile device. Each ticket even comes with a 100% guarantee of authenticity through StubHub's FanProtect program.
Who are Megadeth's current members?
Megadeth's current members are lead/rhythm guitarist and vocalist Dave Mustaine, bassist Dave Ellefson, lead/rhythm guitarist Kiko Loureio and drummer Dirk Verbeuren.
What are some songs included on a typical Megadeth setlist?
Megadeth's setlists nearly always give a prominent place to songs from Rust in Peace, like "Hangar 18" (a frequent opener) and "Take No Prisoners." More commercially successful songs such as "Peace Sells," "Symphony of Destruction" and "Sweating Bullets" also show up often. French-speaking crowds often get to hear "A Tout Le Monde." Songs from Cryptic Writings, like "rust" and "She-Wolf," are also concert staples. Of course, the band is extremely fond of closing its shows by playing its much-beloved classic "Holy Wars… The Punishment Due."
How long is a typical Megadeth concert?
Megadeth concerts can have anywhere from 10 to 20 songs on a setlist, depending on the venue and the occasion. Because the average Megadeth song is approximately four to five minutes long, this can mean a concert is anywhere between an hour and two hours in length.
Is Megadeth touring in 2019?
Yes. Megadeth's schedule is packed with concert appearances all throughout 2019 in places as diverse as California to Illinois to Buenos Aires, Argentina. In particular, the band has been touring with Ozzy Osbourne throughout much of the summer of 2019.
What are some artists who are similar to Megadeth?
Megadeth is often mentioned in the same breath as the other three members of the so-called "big four" thrash metal bands: Metallica, Slayer and Anthrax. Megadeth fans will also likely appreciate Marty Friedman's solo work. Other thrash metal bands who play in a fast, technical style similar to Megadeth include Overkill, Coroner, Exodus and Heathen.
Back to Top