We didn't find any Events nearby, but here's what's happening in other cities.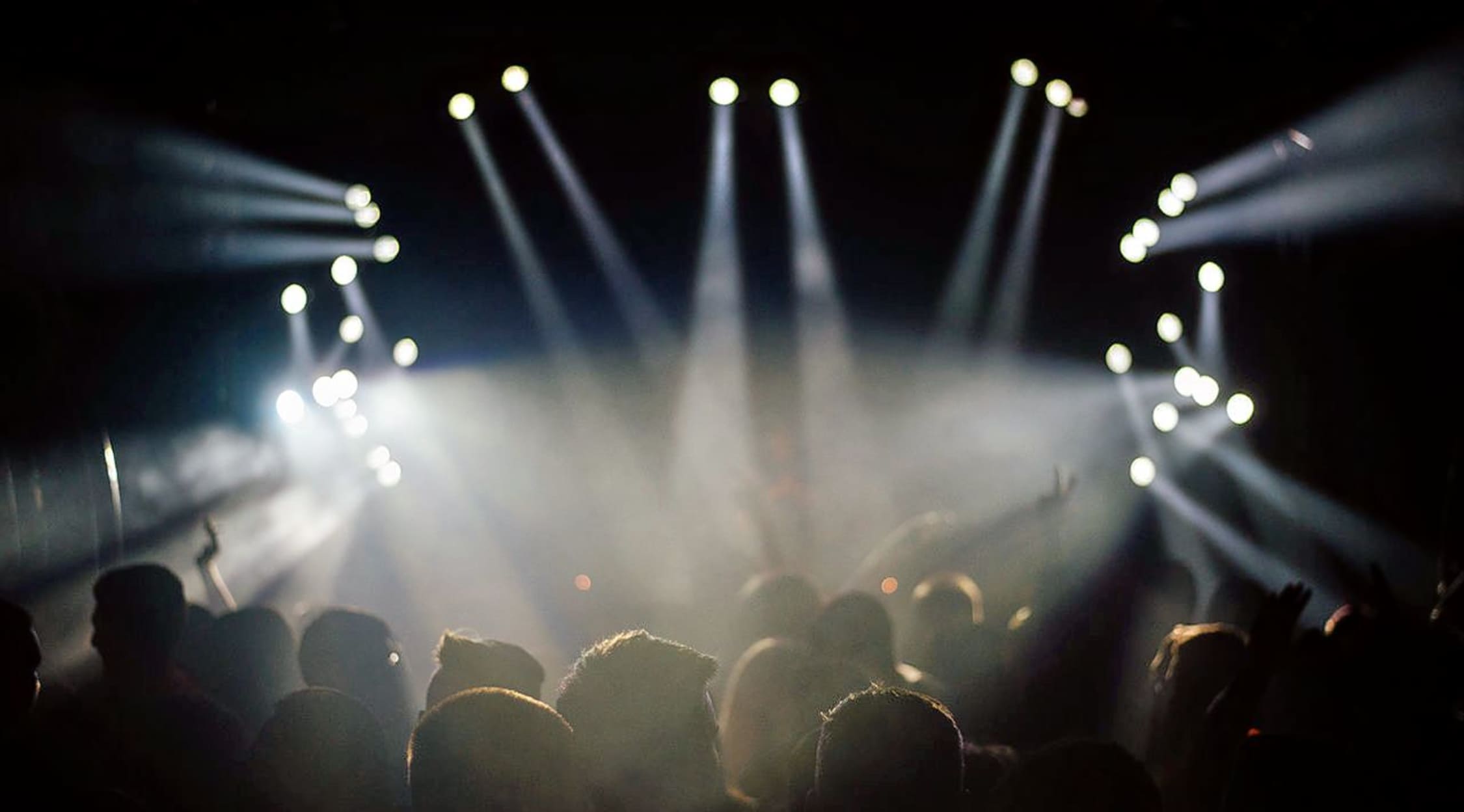 Stocksy
Megan Burtt Tickets
Megan Burtt – The 2016 Tour
Her 2016 tour will be Megan Burtt's most entrancing to date. Hot off the release of her sophomore album The Bargain, Megan Burtt will be performing at iconic venues all over the world, with stops in Germany, the United Kingdom, the United States, and even Tanzania! Don't miss out on your chance to see this amazing singer-songwriter perform live and in the flesh. Get your tickets today!
About Megan Burtt
Megan Burtt's sophomore album, The Bargain, narrates her recuperation from a serious illness. The songs move from darkness into the light, and they showcase lyrics packed with intimate insights into the difficulties faced by almost everyone. Burtt does not really consider herself to be a pop singer; she just wants to make music that is accessible, while still being true to herself. When she started writing music, she didn't know what shapes her fingers were supposed to take on the guitar, so she made up her own chords. She attributes her self-taught background to her unique way of composing and hearing.
The songs on The Bargain are uplifting and bright and, although they do have an inviting gloss of pop, the artist's unique melodies, deeply insightful lyrics, and soulful, poignant vocals convey a message informed by uncertainty and sorrow. A few years ago, Burtt was overtaken by a potentially life-threatening illness, but her determination to make it as a performing musician and her belief in the restorative power of music brought her out of the darkness and into the light.
The songs are about her struggle to recover her health. Naming the album "The Bargain" is a provocative choice because it references how everyone is constantly bargaining, choosing when and how they should manifest their own lives. Every day, decision, relationship, and connection feels like a trade of one thing for something else. We may not be aware of our choices until we are dancing with our own mortality.
That dance is the underlying theme of the cuts on The Bargain. The album is produced by Louis Cato (Mariah Carey, Snarky Puppy, Marcus Miller, Bobby McFerrin), a skilled multi-instrumentalist and dedicated player in Burtt's backing band. Cato created a perfect environment for the singer's passionate yet gentle vocals.
The Bargain kicks off with "Ain't Seen Nothing Yet", a strident anthem. The stirring guitar of Adam Tressler and a driving bassline hold up Burtt's stacked harmonies and vocals that are carefully balanced between self-assurance and vulnerability. On "Real Thing", drummer James Williams contributes a funky New Orleans-style back beat as the song unpacks a struggle between the need for spiritual catharsis and the weight of carnal desire. On this track, Burtt asks if it is possible to love if she doesn't let people see who she truly is.
Williams' tom toms and Tressler's chilly slide guitar lay down a swampy, sultry groove on "It's My Time". The foreboding bluesy number is packed with understated twists and turns that maintain a high tension as Burtt's eerie, unsettling vocals conjure up the redemptive force of love, even as she teeters on the edge of a hollow grave. The title cut locks down a four-on-the-floor beat with Cato's distorted guitar and stuttering, spacey keyboard pulse giving the song a driving propulsion. Burtt's defiant vocals paint the picture of a woman rising triumphant from the ashes.
Burtt and Cato developed the arrangements on the album with a fine ear for melodic detail and sonic nuance. Their rarefied blend of blues, jazz, funk, and rock molds the sound into fascinating shapes, full of accessible songs with unexpected delights that still remain true to Burtt's signature lyrical vision.
Born and raised in Denver, Colorado, Burtt has always written songs. She took piano lessons when she was young, but when she picked up her dad's old classical guitar, she really took off. Inspired by Blue by Joni Mitchell, Burtt taught herself the instrument, dreaming of a career in music. She didn't know any girls who also played music, but Nick of Time by Bonnie Raitt, Blue by Mitchell, and the women she saw on MTV videos assured her that her dream was within the realm of possible.
After high school, Burtt moved to Boston to study at the Berklee School of Music. During her studies, she crafted a pair of EPs which she refers to as her "practice records". Upon meeting other musicians at the school, she assembled a band and began playing. The group took every gig they could get. Burtt loved being onstage with so many talented players. The experience developed her ear, made her guitar playing even more solid, and made her a confident performer and band leader.
After graduating from Berklee, she moved to Mississippi to delve into the foundation of American blues music. There, she caught a potentially life-threatening disease, but she continued to perform and play. Eventually, she made a complete recovery. Then, she returned to the United States to cut It Ain't Love, a 12-track set created with her friends that still made up the core of her session band – drummer James Williams, guitarist Adam Tressler, and the multi-talented Louis Cato.
In 2013, the singer-songwriter started composing the music that became The Bargain. She also continued her yearly Christmas tours of Pennsylvania prisons with her band. The maximum security inmates are some of her favorite audiences because they are so truly grateful for her performances.
After two years of detailed production, The Bargain was ready. The album showed off Burtt's bold singing and Cato's all-around creativity. Burtt describes The Bargain as her most evolved and honest work to date, and she is beyond excited to begin sharing the songs with her fans.
Previous Hits
One of the tunes from Ain't It Love, "Waiting for June", scored the Best Song Award at the Rock Mountain Folk Festival in 2010. It won the same award at the Kerrville New Folk Competition in 2011.
Trivia
After recovering from her potentially fatal illness, Megan Burtt performed in Vietnam for a few months.
The Megan Burtt Concert Experience
Grab your friends and family and head on out to a Megan Burtt concert. Burtt is a singer-songwriter who delivers a blend of jazz, funk, blues, and pop in a way you have never heard it before. Burtt's material is simultaneously timeless and fresh. The Megan Burtt concert experience is one best shared with those who love the intimate lyrics and passionate performances of the singer-songwriter genre. Megan Burtt puts on an incomparable show, so don't miss out on your chance to see her when you can!
Back to Top