There aren't any Events on the horizon right now.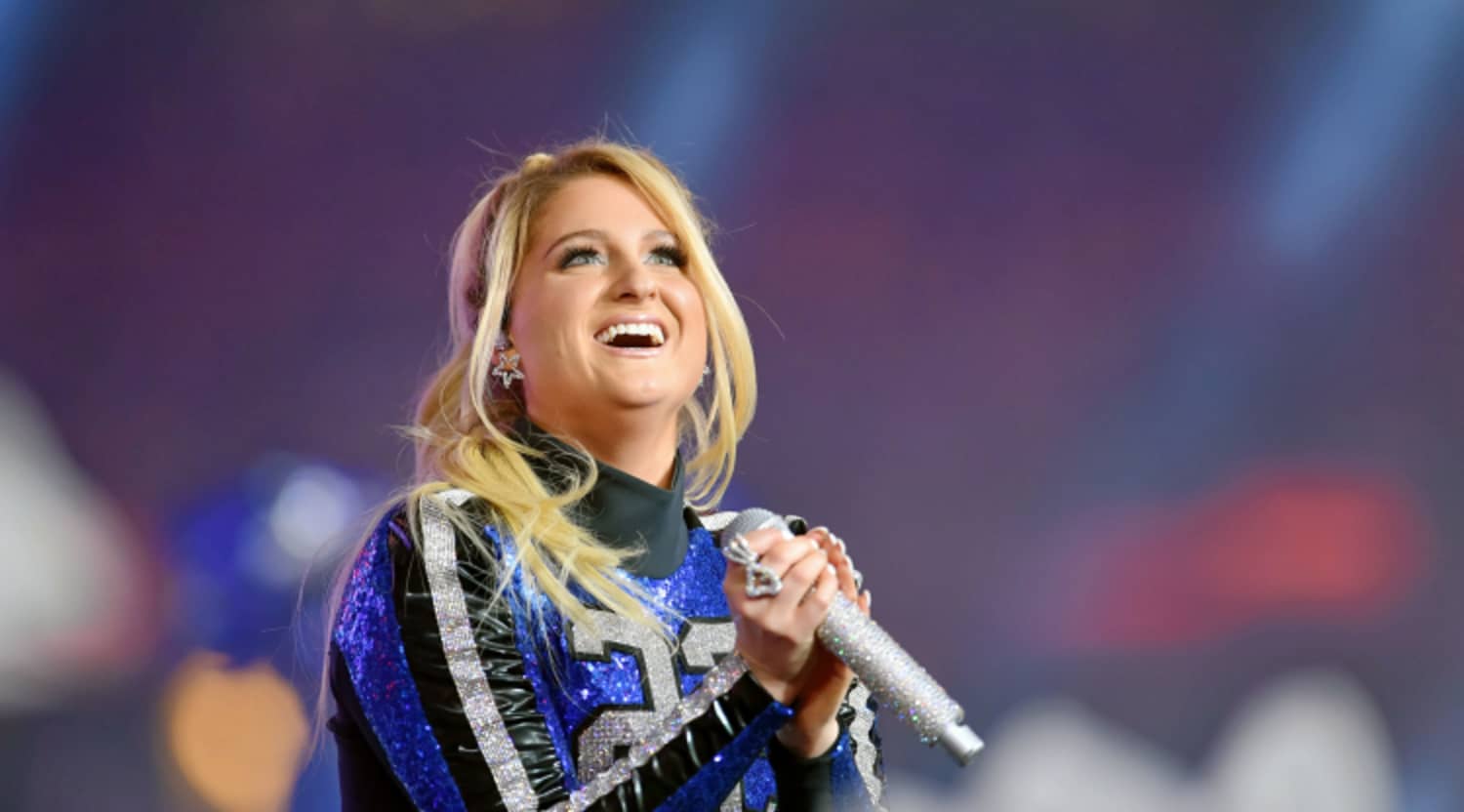 Zuma Press
Meghan Trainor Tickets
Meghan Trainor Concert Schedule
Meghan Trainor has already topped music charts around the world with hits like "All About That Bass" and "Lips Are Movin'," and she is only 22 years old. Her retro aesthetic and catchy pop tunes have secured her spot at the forefront of the mainstream music scene, and her songwriting skills are in high-demand in the music industry. Artists like Jennifer Lopez and Jason Derulo have recorded Meghan Trainor songs, but fans best know Trainor's self-recorded pop songs. Trainor's popularity continues to surge with each new song she releases, and now fans just might get to see this talented singer-songwriter live in concert.
Meghan Trainor has dozens of shows on the horizon, and she will be performing everywhere from the Greek Theatre in Los Angeles to the Ascend Amphitheater in Nashville. Trainor will be performing her catchy pop songs all over the US and Canada this year, and pop lovers both young and old are eagerly awaiting the chance to see this bright young star in action.
Meghan Trainor Background
After she began singing at her church at the age of six, there was no doubt in Meghan Trainor's mind that she wanted to become a professional singer. A few years later, Trainor began penning her own original songs, and she used GarageBand to record her songs on her computer. Meghan Trainor's passion for writing and composing songs grew with each passing day, and by the time she was 17 years old she had independently released three solo albums. In 2009, Meghan Trainor's eponymous debut album dropped, and it achieved moderate success in the local Massachusetts music scene. In pursuit of establishing a strong career as a singer-songwriter, Trainor moved to Nashville, where she scored a songwriting gig and penned hits for acts like Rascal Flatts and Hunter Hayes.
After years of writing songs for other artists, Meghan Trainor scored her big break when she released her smash hit single, "All About That Bass." The song instantly became an enormous success all over the world, and it's easily one of the best-selling singles in history. The success of "All About That Bass" launched Meghan Trainor into the mainstream music spotlight, where she has remained thanks to subsequent hits like "Marvin Gaye," "Like I'm Gonna Lose You" and "Lips Are Movin'."
Meghan Trainor's hit-filled repertoire has made her a star in the pop world, and this young star has already pocketed numerous coveted awards. To date, Trainor has taken home one Grammy, two Billboard Music Awards, and a People's Choice Award. She may be young, but Meghan Trainor was always destined to become a star, and her years of hard work in pursuit of her passion have rocketed her to the tops of music charts all over the world. Now, music fans just might get to see Meghan Trainor's fun and energetic performing style in person, because Trainor is gearing up for her highly anticipated next round of shows.
Meghan Trainor Trivia
Meghan Trainor's breakout hit, "All About That Bass," topped the charts in how many countries?
"All About That Bass" scored the number one spot on music charts in 58 countries.
Back to Top
Epic events and incredible deals straight to your inbox.