There aren't any Events on the horizon right now.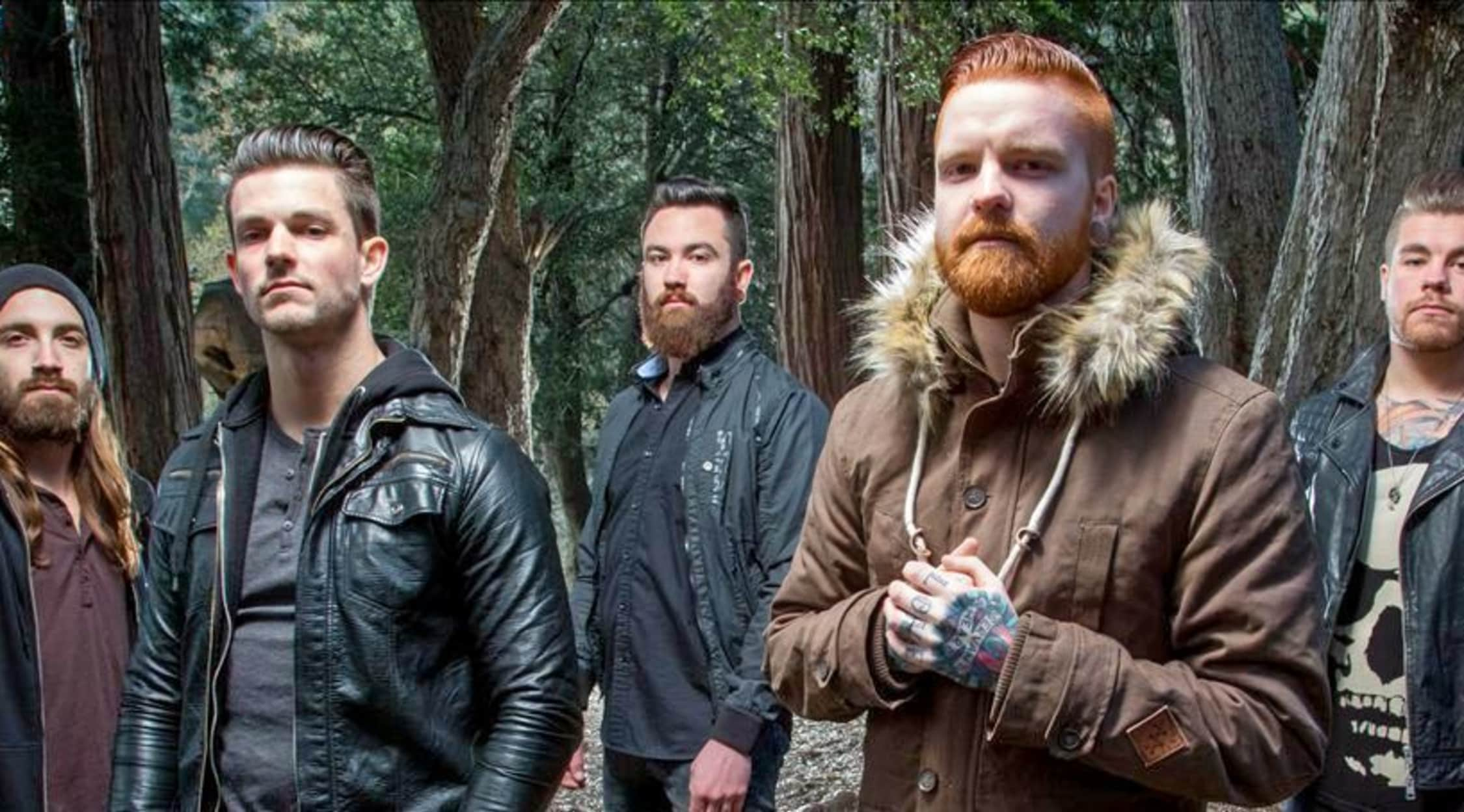 Rovi
Memphis May Fire Tickets
Memphis May Fire Concert Schedule
Memphis May Fire is a metalcore band that stepped out onto the music scene about ten years ago. Over the course of the past decade, Memphis May Fire has released several popular metalcore tracks, including fan favorites like "Miles Away" and "No Ordinary Love." Now, Memphis May Fire is gearing up for another round of live shows, and metalcore fans across North America and the U.K. are eagerly awaiting the chance to attend a Memphis May Fire concert this year.
Memphis May Fire is teaming up with bands like the Devil Wears Prada and Silverstein to put on one knockout rock show after another. This beloved metalcore band will be performing everywhere from Dallas to Glasgow this year, and you could experience the thrill of a Memphis May Fire show in person by grabbing your tickets before it's too late.
Memphis May Fire Background
This successful metalcore band originally formed in Dallas, Texas in 2006, and Memphis May Fire has been an active force in the genre ever since. The current Memphis May Fire lineup consists of Matty Mullins, Kellen McGregor, Anthony Sepe, Cory Elder and Jake Garland. In 2007, Memphis May Fire released their eponymous EP on the Trustkill label, and they subsequently embarked on a major North American tour. In 2009, Memphis May Fire released their debut album, "Sleepwalking," which met with significant acclaim. The album spawned the popular metalcore anthem, "Ghost in the Mirror," which was later featured in the movie "Saw VI." Memphis May Fire's popularity began picking up steam, and before long they were embarking on tours like the Vans Warped Tour and major headlining tours.
To date, Memphis May Fire has released four studio albums: "Sleepwalking" (2009), "The Hollow" (2011), "Challenger" (2012) and "Unconditional" (2014). Some of their albums have even had success on the Billboard music charts, proving that Memphis May Fire truly is one of the most dominant forces in modern metalcore. After all, Memphis May Fire has toured alongside some of the other hottest acts in the genre, including The Word Alive, Breathe Carolina, Bring Me the Horizon and Sleeping with Sirens. From performing on the Vans Warped Tour to rocking out on stage at their own headlining concerts, Memphis May Fire consistently puts on high-energy live rock shows. For fans of metalcore, Memphis May Fire is definitely one act you won't want to miss seeing live in concert this year, as their upcoming tour is expected to be one of the most talked about events in the genre. Soon, you may be able to see Memphis May Fire perform hits like "The Sinner," "Vices" and "Stay the Course" live in concert, because this acclaimed metalcore band is getting ready to hit the touring road. As Memphis May Fire heads out on tour with The Devil Wears Prada and Silverstein this year, make sure that you have your tickets to this in-demand metalcore concert.
Memphis May Fire Greatest Moments
Memphis May Fire's most successful album to date is "Unconditional," which debuted at number four on the Billboard 200.
Back to Top
Epic events and incredible deals straight to your inbox.