There aren't any Events on the horizon right now.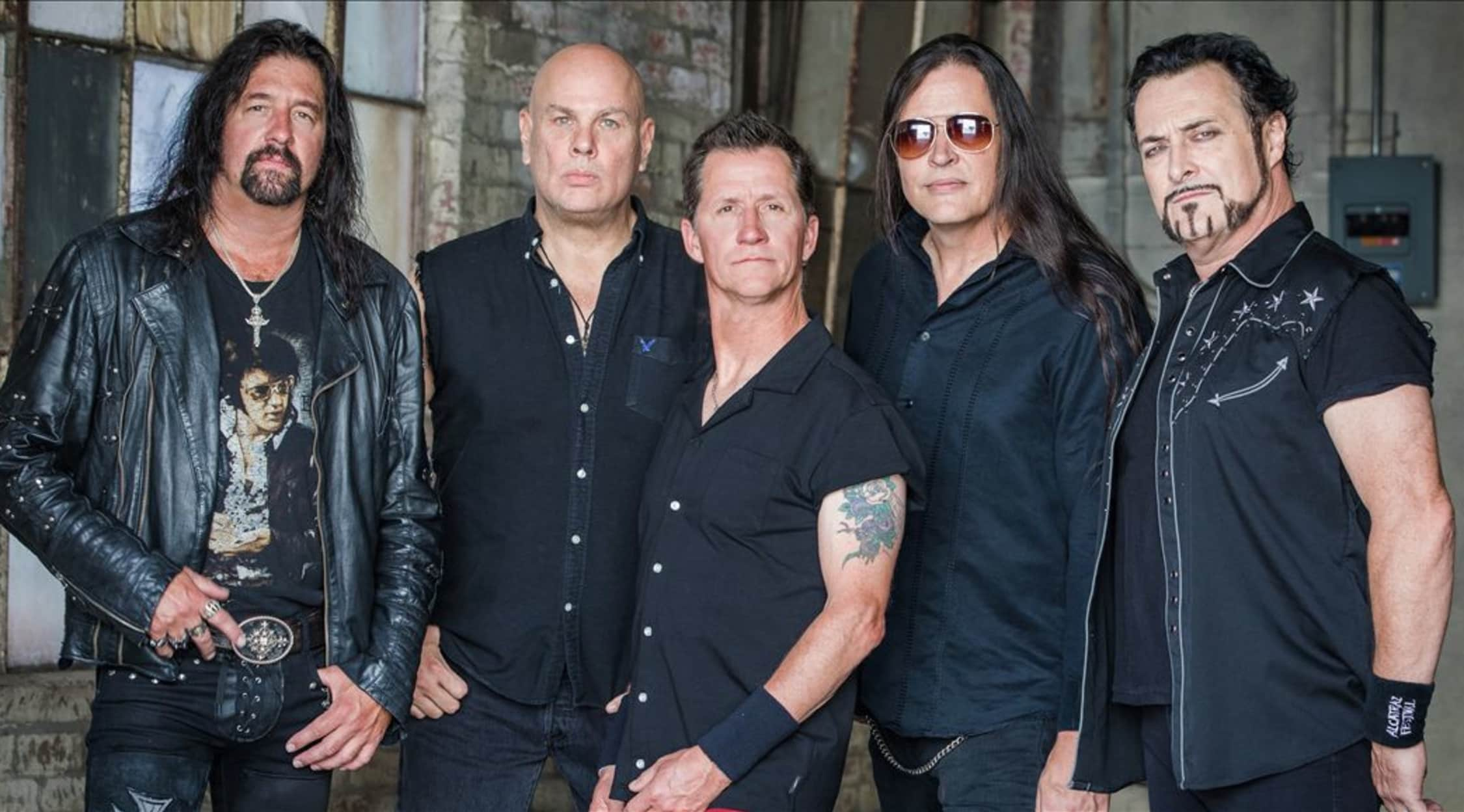 Rovi
Metal Church Tickets
Metal Church Concert Schedule
The heavy metal legends in Metal Church have been incredibly influential in the genre's evolution over the past several decades, particularly in the thrash metal subgenre. Metal Church combines screeching vocals with precise instrumentals to create some of the hottest, sharpest heavy metal in the world. Now, this famed heavy metal band is preparing for their next round of rock concerts, and it means that your chance to see Metal Church in action may be right around the corner.
Metal Church has a highly anticipated show scheduled at the Mohegan Sun Arena in Uncasville, where they will be sharing the stage with Suicidal Tendencies, Megadeath, Amon Amarth and more. This show is bound to be one of the most in-demand concert events in heavy metal this year, and you definitely won't want to miss it.
Metal Church Background
In 1980, heavy metal musician Kurdt Vanderhoof formed Metal Church in San Francisco, and the band quickly rose to fame in the national metal scene thanks to their explosive material and constant touring. Metal Church released their eponymous debut album in 1984, which helped the independent band gain significant recognition in the genre, and shortly thereafter they signed a record deal with Elektra. Two years later, Metal Church solidified their position as a leading force in heavy metal with the release of "The Dark," which proved to be a great commercial success. Throughout the 1980s and early 1990s, Metal Church rose to the forefront of metal, which is why so many metal fans around the world were disappointed to hear of Metal Church's breakup in 1994. This breakup wasn't permanent, however, as Metal Church got back together in 1998 to put on countless more metal performances.
Over the decades, the Metal Church lineup has fluctuated several times. The current lineup consists of Kurdt Vanderhoof, Jeff Plate, Mike Howe, Steve Unger and Rick Van Zandt. This group of rock musicians has been known to put on some high-energy live shows, and now they are gearing up for their next performance. To date, Metal Church has released 11 studio albums, the most recent of which, "XI," was released just this year. Many of these albums have been cited as inspiration by many other metal musicians and bands, especially those in thrash metal. Now, thrash metal fans will get to see the famed Metal Church live in action, which means you might get to hear hits like "Iron Man," "Date With Poverty" and "In the Mourning" performed live. Metal Church has been a powerful force in heavy metal since the early 1980s, and thus they have accrued one of the most devoted followings in the genre. So if you want to see Metal Church live in action this year, you better act fast and grab your Metal Church concert tickets before it's too late.
Metal Church Greatest Moments
Metal Church's 11th studio album, "XI," was released in March 2016. "XI" was the band's first album in 27 years, and it still achieved great success on the music charts. "XI" flew to number 57 on the Billboard 200, making it the group's highest-charting album to date.
Back to Top