We didn't find any Events nearby, but here's what's happening in other cities.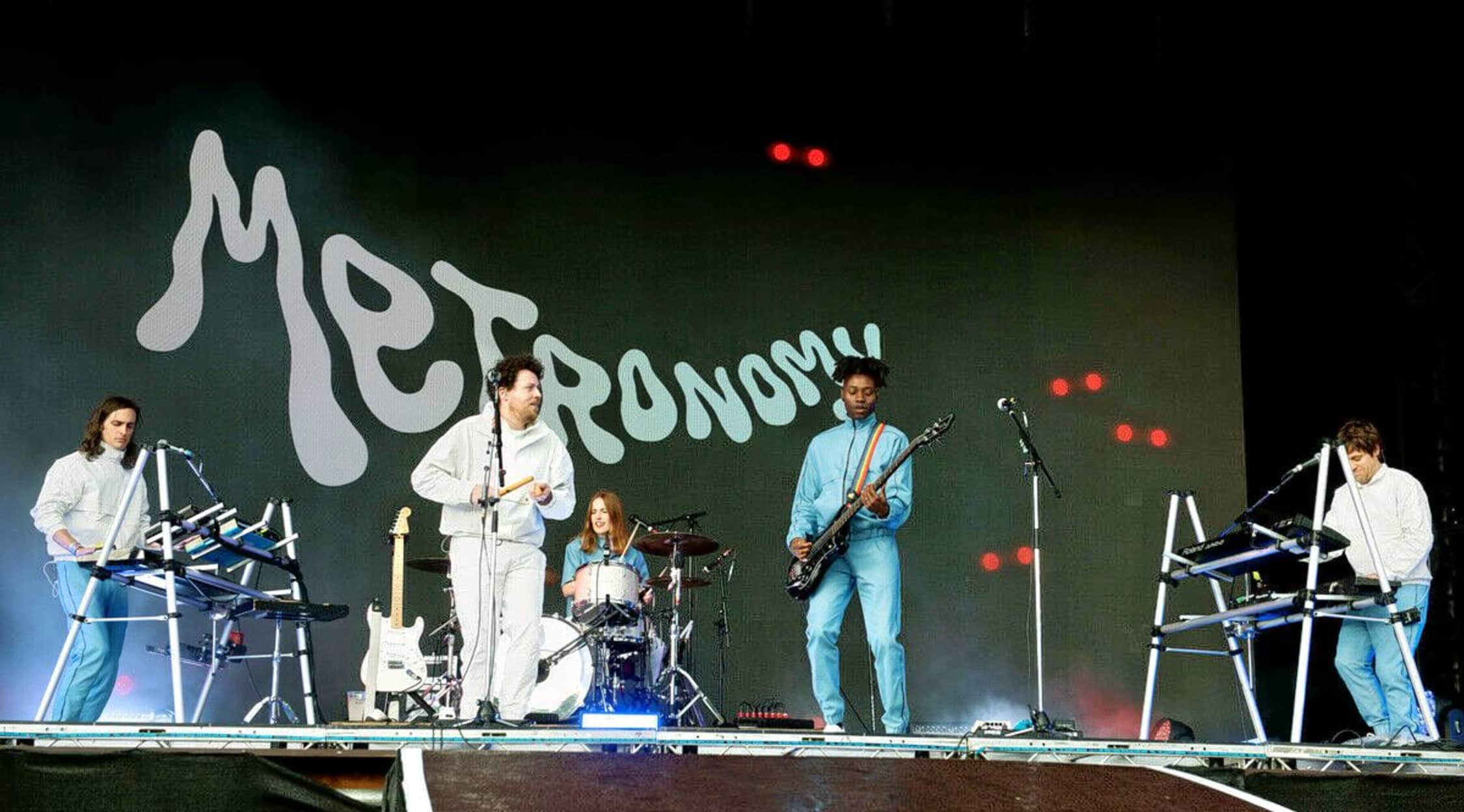 Zuma
Metronomy Tickets
2014 Schedule
Come see the dynamic electropop group Metronomy as they head out on their very own cross-country trek! If you're a house music fan of any degree, this is a show you definitely won't want to miss. These crooners pack arenas to the brim wherever they perform, and they're a one-of-a-kind band you don't want to pass up a chance to see live. EDM fans are traveling from all across the country to watch this incredible troupe work their magic! Seeing a magnificent electronic dance music group perform live is a unique experience you definitely don't want to miss out on. Listening to the band's albums at home will never compare to the experience of seeing them give one of their electrifying performances in a live setting. Tickets are guaranteed to be a hot seller for a live performance from Metronomy. That's why you'll want to act early when you book your seats. Act now so you can beat the crowds and competition! Snatch up your seats now before they're all sold out!
This year, Metronomy will stop in cities like Solana Beach, CA, and a string of others to be announced! Check to see if one of these performance dates works for you! When you find one that works with your schedule, pencil it in as soon as you can. Also, stay tuned as the group tacks on more dates to their schedule!
Once you find a live show to attend, make sure you act quickly when you order your seats. This troupe is one of the most red-hot electropop bands out there, and concertgoers from all around the country are scrambling to snag tickets. Now's your chance to score yours before they're all gone! Don't wait another minute -snap up a pair of tickets with just a click of the mouse!
Not too many people could say no to the chance to enjoy an enrapturing live performance. Whether it's an electronic dance music concert or a Broadway show, you're guaranteed to have an awesome time. Live gigs like this one have wowed critics and audiences alike for years, and tickets are sure to be a hot commodity. If you can make it down to a venue near you to catch a performance, you won't be disappointed. It's a one-of-a-kind experience you definitely don't want to miss out on. Luckily, it's never been easier to secure a pair of tickets at StubHub. All it takes is one click! Plus, make sure you keep an eye out for the most competitive prices, so you can find stellar bargains to catch a majestic show like this one. There's no reason to pay full price when you don't have to. When you find a date that works with your schedule, get your hands on a pair of tickets as fast as you can! Hurry, before they're all gone!
Live Show Experience
Few things can beat seeing a powerhouse group perform their infectious songs on a big stage before your very eyes. You won't be able to stop humming Metronomy's catchy tunes to yourself days after the show is over. Don't miss a chance to see this talented band perform their irresistible songs in person! Bring a few of your friends and loved ones along and be a part of this exciting experience! Make sure you click right over to StubHub as far in advance as possible, because tickets to see an explosive band like this one will run out very quickly. Score a pair of concert tickets to see this divine band up close and personal! Hurry, before it's too late and there aren't any left!
StubHub is always your one-stop-shop when you want to score the best seats available to the live gig of your choice. Whatever kind of entertainment you love, StubHub will meet all of your ticketing needs. Also, you have the option of setting up an alert so that you're always in the know about the latest tour dates for your favorite musician. Choosing a show to attend is the only hard part. StubHub has your tickets to see this divine group on sale right now, so don't wait too long—grab yours as soon as you can, because tickets to see a dynamic show like this one will sell out fast. Order your seats as fast as possible, so that you don't miss out on all the action-packed excitement. Don't delay! Bring a few of your closest friends along and get ready for a fun-filled night out!
Trivia
Band member Joseph Mount has remixed a slew of high-profile artists, such as Lady Gaga, Gorillaz, and Franz Ferdinand.
About
This electronic music group was founded in 1999 in Devon, England. Metronomy is composed of Joseph Mount, Oscar Cash, Anna Prior, and Gbenga Adelekan. Their musical style incorporates both instrumental electronic music and electropop. To date, they have released four studio albums.
Breakthrough
Metronomy rose to mainstream fame after the release of their 2005 album Pip Paine (Pay the 5000 You Owe). The disc spawned the smash hit single, "You Could Easily Have Me."
Back to Top