There aren't any Events on the horizon right now.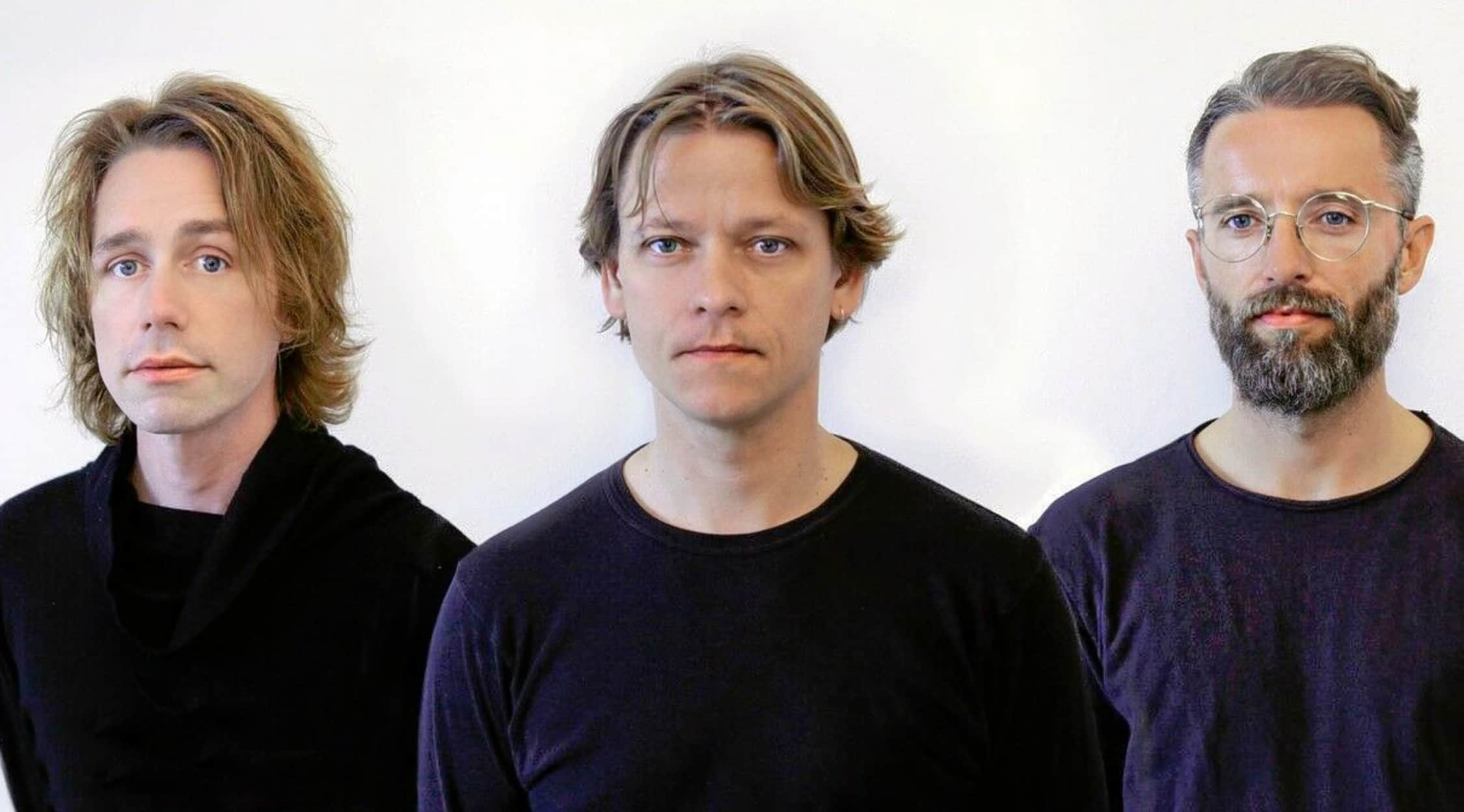 Rovi
Mew Tickets
Mew - The 2015 Tour
Danish alternative rock group Mew is heading back to the tour road, making headlines with the departure of one of their longest-tenured members and the addition of a brand new guitarist to replace him. This group has been around for twenty years, and they are showing no signs of slowing down as they are heading back out on stages all across the globe for yet another showing. In fact, with two decades of hits and experience to work with, Mew's 2015 tour is likely to be one of the biggest and best tour events of their long and successful career. Don't miss Mew as they rock the mic from stage to stage all throughout the United States, United Kingdom, Canada, and more as they finish out the year and welcome in the next rocking like they always do. Don't see the Mew 2015 tour making its way into a location near you? Don't fret just yet and keep checking back because Mew is looking to excite their fans all year long by adding new and exciting tour events at locations across the globe. In fact, they're just now announcing the new tour and are still scheduling shows, so be on the lookout for this highly-talented group. Stay up-to-date on all of Mew's latest updates and concert info right here at StubHub, your number one resource on the web for all of your online concert ticket needs!
Whether you get the chance to catch them lighting up the biggest amphitheaters or you opt to rock out with them in your favorite small live venue, the Mew 2015 tour is a must-see music event that has critics and fans alike raving with the prospect of this great tour. Fans from countries all over the world are buzzing with anticipation and the band is ready to give them what they want - a great show! Prepare yourself now and get ready for Mew to make their way through a venue near you!
About Mew
Mew got its start as the brainchild of four friends in upper-class suburb of Copenhagen, Hellerup. With sights set on creating music, Jonas Bjerre, Johan Wohlert, Silas Utke Graae Jørgensen, and Bo Madsen formed the group in 1994 and laid the foundation for the Danish indie music scene, emerging as one of the best musical groups to come out of the area. It did take the band some time to get their recognition, though, and it wasn't until their third album release that they received any major commercial success. However, after releasing Frengers in 2003, the group went on a European tour alongside R.E.M. and began attracting wider attention.
Having been around for nearly ten years already, they were due the fame they began to achieve in the mid to late 2000s, when the Danish group began to achieve international fame. Having grown their fan base while on tour with R.E.M., the group released their fourth album, And the Glass Handed Kites, to all of Europe and the United States. The album received critical acclaim and the group was described as making a new form of sound called "dreamy thunderstorm pop." Later that year, in 2006, the group took home four statuettes at the Danish Music Awards.
After that year, though, success couldn't keep the band together as Johan Wohlert decided to leave the band to spend more time with his wife and child. Over the next few years, the band never truly replaced Wohlert, even though they toured with additional members for their live shows. Instead, the group elected to record with just three members and returned to Brooklyn, New York in 2008 to record their next album, No More Stories Are Told Today, I'm Sorry They Washed Away // No More Stories, The World Is Grey, I'm Tired, Let's Wash Away.
Only three years later, in the summer of 2012, the group premiered two new songs that would appear on their sixth studio album, but a year later, in 2013, the band dropped from Sony records as they instead opted to produce and release their music independently and get back to their roots. Over the next few years, the group was busy recording their newest album and working on a multitude of side projects, including an app for the iPhone, that continued to give their fans new music during the lull between album releases. Finally, though, in April of this past year 2015, the group released their newest album, + -, which has already experienced critical success.
Previous Hits
With a long career spanning two decades, it should come as no surprise that Mew has blessed their fan base with a multitude of top songs. With six albums to their names, they've built a career off of giving their fans songs to love and are often most remembered for tracks like "Satellites," "Comforting Sounds," "The Zookeeper's Boy," "Snow Brigade," "Water Slides," "The Night Believer," and "Rows."
Trivia
While traditionally classified as an alternative rock band, Mew's sound is oftentimes also referred to as indie, and sometimes even progressive rock. However, Bo Madsen, who helped found the band but recently left, has often told fans and critics alike that Mew's sound is what he refers to as "indie stadium," saying the music is most often a mix between "feelings" and "thinking."
Mew laid the groundwork for new indie bands in Denmark and their got their recognition for it in 2003 when they won awards for Album of the Year and Band of the Year at the Danish Music Critics Award Show. In fact, the album that won, Frengers, was described as a work of "quiet brilliance."
Even though Johan Wohlert left the band in early 2006 to be with his wife and son, Tristan, he did not quit music. In fact, his wife, Pernille Rosendahl, was a member of the now-dissolved band Swan Lee - and the two of them later went on to form their own duo and called themselves The Storm.
The group's fifth studio album may have one of the longest album titles in the history of music. At 23 words, No More Stories Are Told Today, I'm Sorry They Washed Away // No More Stories, The World Is Grey, I'm Tired, Let's Wash Away, is often written and referred to as simply "No More Stories…".
The Mew Concert Experience
Whether you've been a fan of Mew for years or have just recently discovered the group, prepare to be knocked up a notch and to fall in love with the band as they get you out of your seat and dancing along to some of the best alternative indie music ever written. Don't miss this larger than life group as they perform some of their most beloved tracks live and in the flesh - get your tickets today!
Back to Top