There aren't any Events on the horizon right now.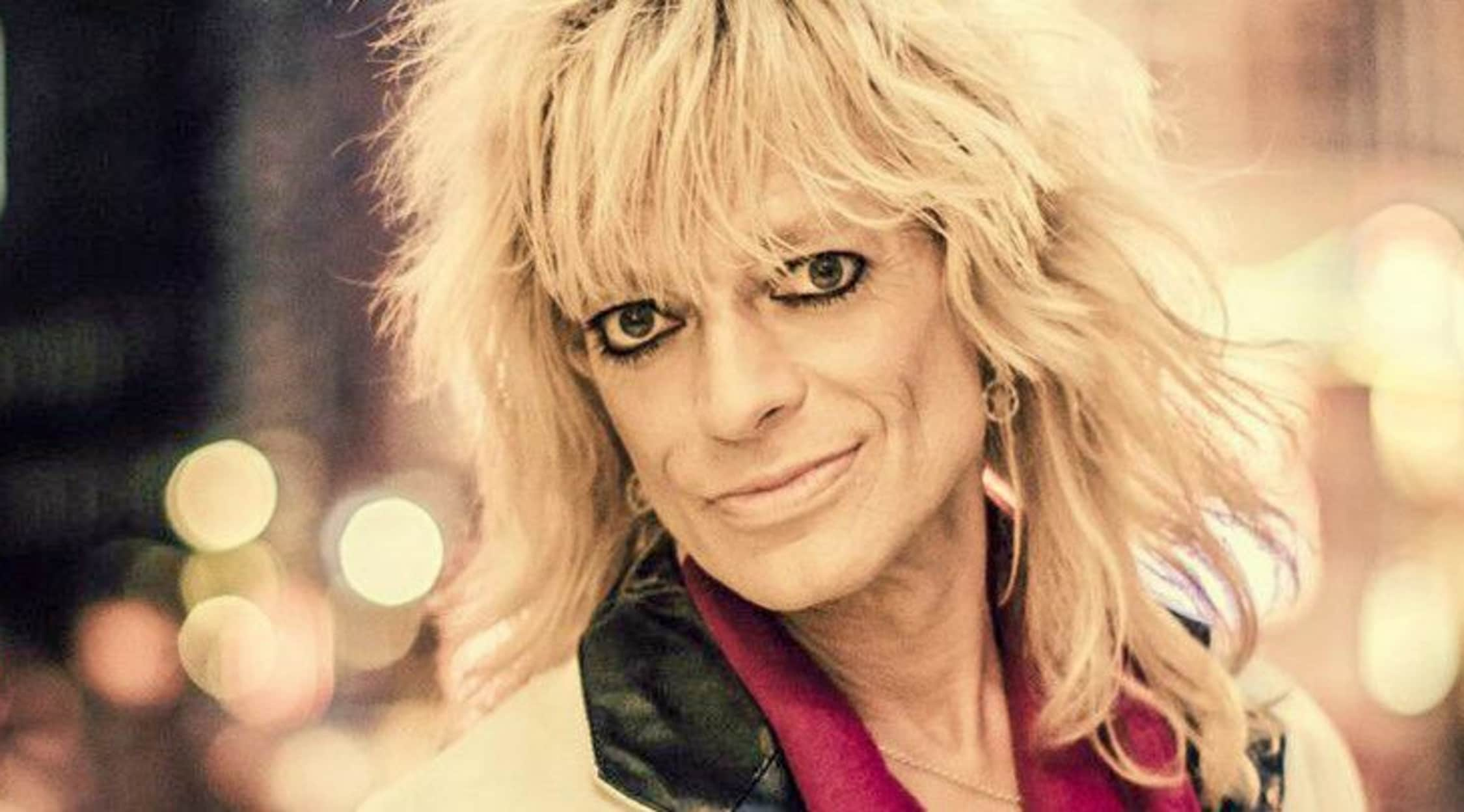 Rovi
Michael Monroe Tickets
Michael Monroe – The 2016 Tour
Michael Monroe consistently delivers one of the most polished and street-smart live performances in the hair metal genre. He will be appearing in some of the most classic concert halls across the United States. Whether he is performing at Count's Vamp'd in Las Vegas, Whisky A Go Go in West Hollywood, Middle East in Cambridge, or the Gramercy Theatre in New York, Michael Monroe gives his heart and soul for each and every show. An artist like Michael Monroe is a generation-defining phenomenon, so don't miss out on your chance to see him live and in person. Get your tickets today!
About Michael Monroe
By all accounts, Michael Monroe should have been one of the foremost frontmen of the '80s glam metal scene – leaving most of his insufferable peers in the dust. Born in Helsinki, Finland on June 17, 1960 as Matti Fagerholm, Monroe was a saxophonist in a number of Finnish outfits throughout the late '70s before he eventually switched to vocals and helped to co-found Hanoi Rocks in 1980. Predating Motley Crue by many years, Hanoi Rocks was one of the first bands to adopt glam fashion (a look that would be commonplace in Los Angeles' Sunset Strip a few years later): heavy hairspray and makeup, flashy outfits, and so on. Unlike their offspring, however, Hanoi Rocks were rooted in garage rock and punk instead of heavy metal. They counted Dead Boys, New York Dolls, early Alice Cooper, and the Stooges among their influences.
After a few lineup tweaks, the "classic" Hanoi Rocks roster was established, consisting of Monroe on vocals, Nasty Suicide and Andy McCoy on guitar, Sam Yaffa on bass, and Nicholas "Razzle" Dingley on drums. Following a number of Euro-only indie records (Bangkok Shocks in 1981, Oriental Beat and Self Destruction Blues in 1982, and Back to Mystery City in 1983), European tours, and visits to exotic locales such as Japan and Israel, Hanoi Rocks began to amass a dedicated following. Soon, they were signed to Columbia Records, and success in America seemed to be just around the corner after the release of Two Steps from the Move in 1984. However, a heavily-publicized car crash that December resulted in Dingley's death. Although Monroe and the others tried to continue with replacements, the up-and-coming Hanoi Rocks dissolved the following year.
Monroe moved to New York City and started working on a solo career. His solo album debut was the 1987 Japan- and Scandinavia-only release Nights are so Long, which was markedly indebted to the Dead Boys (Monroe had become friends with Stiv Bators and reprised one of his songs, while Jimmy Zero added his guitar to two tracks). Monroe was then featured alongside a panoply of stars in the Sun City video, and landed an international solo contract with Polygram Records. Initially, the plan was the re-issue Nights are so Long, but the release was eventually scrapped. In 1989, Not Fakin' It was Monroe's first domestically-issued solo album. The record would become one of the artist's most successful U.S. releases (and his only album to make the Billboard charts), and all of Hanoi Rocks' records were re-released through the short-lived Guns N' Roses label, Uzi Suicide. Monroe was later featured on Guns N' Roses' Use Your Illusion releases, as well as The Spaghetti Incident?
It was widely assumed that Monroe would attain his ever-elusive breakthrough with Not Fakin' It, but once again, it failed to materialize. A planned collaboration with guitarist Steve Stevens (Billy Idol) also never came to pass, and it seemed like Monroe had dropped off the face of the earth. This was not quite the case, and the artist continued to drop low-profile solo albums into the new millennium. He has also reunited sporadically with his ex-Hanoi Rock bandmates, including McCoy under their original name and with Yaffa as Demolition 23. In 2010, Monroe released his first live solo album, Another Night in the Sun, through Spinefarm Records. Sensory Overdrive, a new studio set, arrived the following year. His most recent album is 2015's Blackout States.
Previous Hits
On Not Fakin' It, his 1989 American solo debut and only album to make the charts, Michael Monroe adds hair rock to his usual mix of '70s heavy metal, glam, and punk. To no one's great surprise, it works pretty well. Now safely under the wing of his friend, Little Steven Van Zandt, Monroe took a defective musical genre (hair band) and made the most impressive record possible, given the circumstances. From the opener "Dead Jail or Rock and Roll", Van Zandt and Monroe signal where this set is headed – straight to rock n' roll Thrillsville. Again and again, the chorus chants "Dead Jail or Rock and Roll" until you're pumping your fist in the air. This shocking song is followed by "While You Were Looking at Me", which actually manages to up the ante. This classic song features prototypical Van Zandt lyrics, sung with a smirk and dripping with unabashed attitude. Also featured is a remake of a remake of "She's No Angel" by Heavy Metal Kids that is an irresistible singalong. The title cut proves Monroe's flawless taste in deep cover songs – this one was first played by Nazareth on their classic album Loud & Proud. It comes on like a massive metal locomotive and is basically a statement of purpose. While Monroe's got a model's good looks, his music is still a bit too raw for the masses, and it seems like he knows it. The rest of the album is filled with first-rate work, written mostly by Monroe. Eschewing the occasional hair metal guitar ornament is pretty much the only way this album could have been improved, but hey, it was 1989. Hair was king.
Trivia
One of Michael Monroe's first encounters with rock n' roll was seeing Black Sabbath's concert in Paris on television in 1970.
The Michael Monroe Concert Experience
You won't want to miss even a second of Michael Monroe's rebellious and energetic live show. From beginning to end, Michael Monroe astounds with some of the choicest covers and best glam rock originals, delivering his fiery vocals in a dynamic array of hard rock and heavy metal styles. Where Michael Monroe truly shines, however, is in his pioneering songwriting that puts all Sunset Strip sleaze to shame. Don't miss out on your chance to see the one and only Michael Monroe deliver his raucous repertoire live and in the flesh!
Back to Top