There aren't any Events on the horizon right now.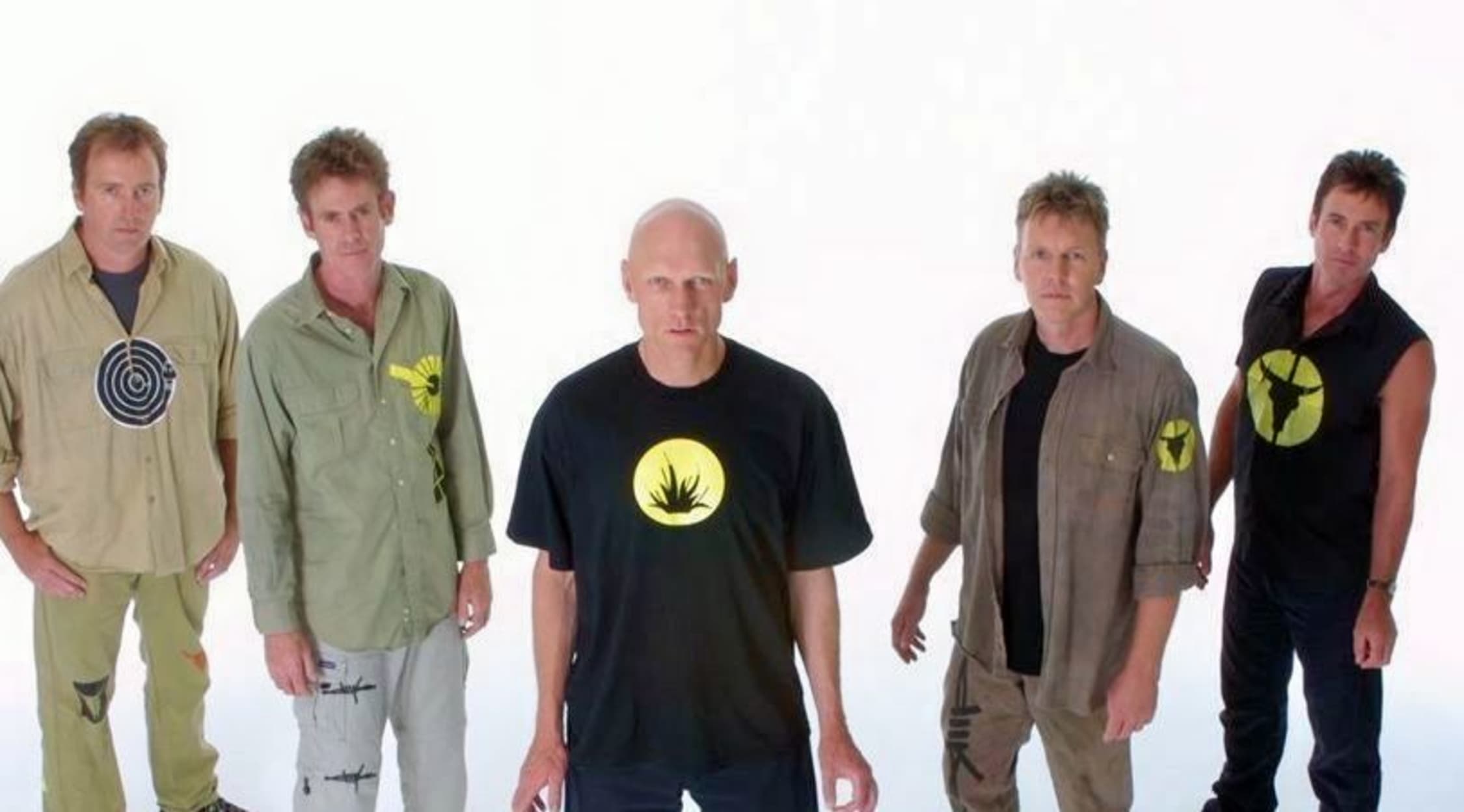 Rovi
Midnight Oil Tickets
Midnight Oil Tickets
Midnight Oil is an Australian alternative rock band that rose to worldwide prominence in the late '80s with the release of its biggest international hit, "Beds are Burning." The song, a hard-rocking chronicle of the challenges faced by the band members' native countrymen, provided the template for the band's signature sound. Though Midnight Oil disbanded for a time in the early 2000s, it's since reunited for a number of live performances, devoting itself mainly to left-wing political activism. A full-blown reformation was announced in 2016.
Burning through Australia with the Oils
The band was originally formed in Sydney, Australia, in 1972 by drummer Rob Hirst, guitarist and keyboardist Jim Moginie and bassist Andrew James. At that time, the band's name was "Farm," and it continued under that moniker until 1976, when the band members opted to change the name to Midnight Oil (In the band members' homeland, they would come to be known informally as "the Oils"). By then, lead vocalist Peter Garrett had joined the group, with guitarist Martin Rotsey coming aboard a year later. Midnight Oil's self-titled debut album bowed in 1978, but the band didn't gain much commercial traction until 1982 with the release of it's album 10, 9, 8, 7, 6, 5, 4, 3, 2, 1. By then James had left the band due to illness, with Peter Gifford taking his place as bassist (Gifford himself would be replaced by Bones Tillman in 1987). Midnight Oil is perhaps best-known in the United States for "Blue Sky Mine," a single from its seventh studio album. Despite the early resistance from the mainstream media, it sold more than 12 million albums prior to its 2002 disbanding and was inducted into the Australian Recording Industry Association (ARIA) Hall of Fame in 2006.
Where can I buy Midnight Oil tickets?
To purchase tickets to Midnight Oil's live performance, visit StubHub today. Check out StubHub frequently for new dates and to purchase tickets while they last.
Where is Midnight Oil playing?
Midnight Oil has a few tour dates announced for the summer of 2019, with the final show taking place at the Big Red Bash in Queensland, Australia, in July.
What can I expect from a Midnight Oil concert?
Since the band is well-known for its political activism (Garrett served as a member of Australia's Parliament during the band's defunct years), you can count on hearing some heated rhetoric between songs on any given night. Garrett is also known for his spirited yet peculiar dance moves and an energetic vibe overall. Given the band's long history, it doesn't often stick to a particular setlist. You could go to three shows in as many nights and only hear a handful of repeats.
How long does a Midnight Oil concert usually last?
You can expect a live performance to last more than two hours. If there's an opening act you're interested in, plan on spending at least four hours at the venue.
Will Midnight Oil tour in 2019?
Midnight Oil spent the first half of 2019 touring through North and South America, moving on to European venues during the early summer months. Its next scheduled performance is due to take place in Queensland, Australia, in July. The band also plans to record a new album for a 2020 release, so another round of live performances may soon follow. To find out more about Midnight Oil's touring schedule, check out its page at StubHub.
Who are the current members of Midnight Oil?
Garrett continues to lead the band on vocals and harmonica, with Rotsey on guitar, Hirst on drums, Moginie on guitar and keyboards and Tillman on bass.
Back to Top
Epic events and incredible deals straight to your inbox.