There aren't any Events on the horizon right now.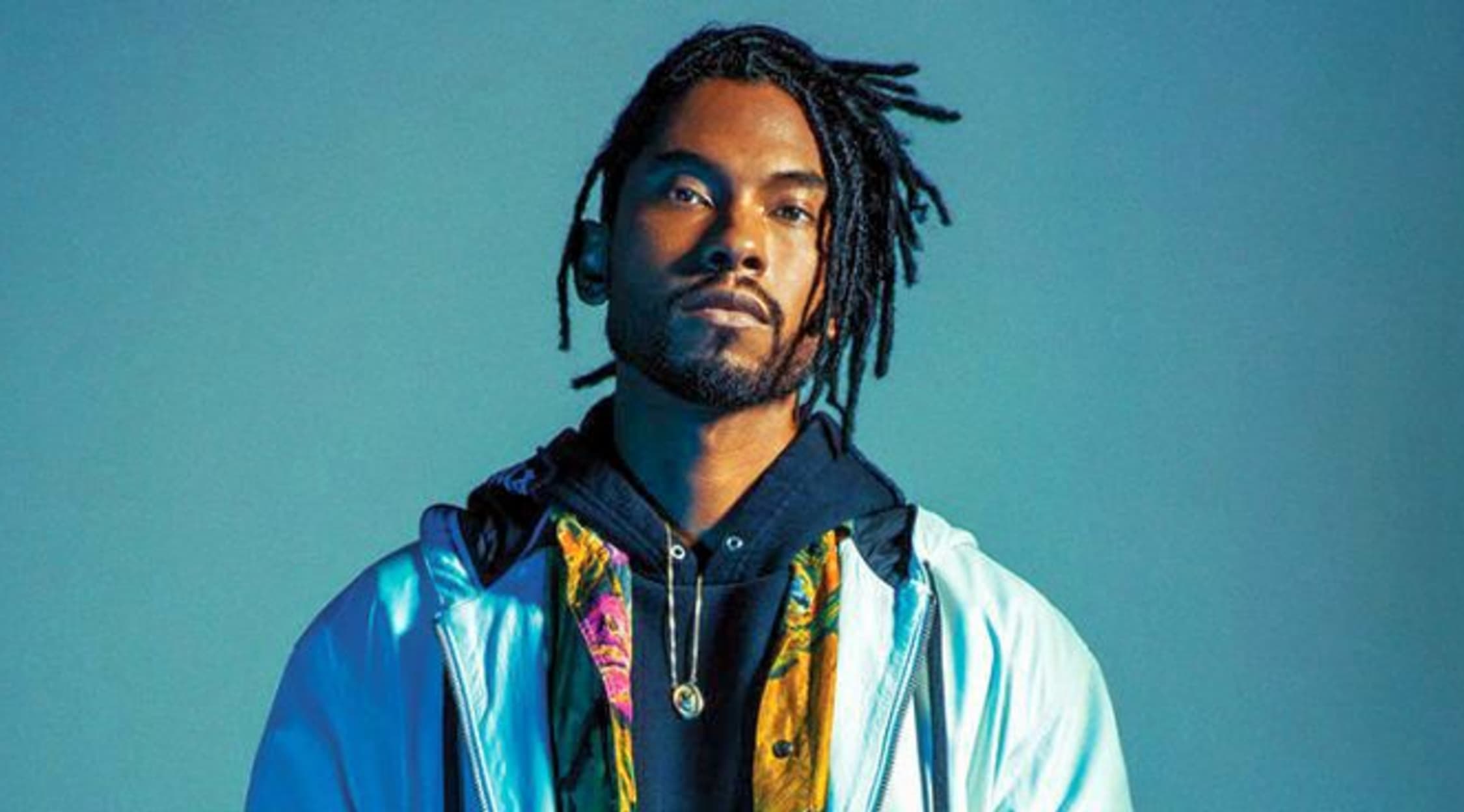 Rovi
Miguel Tickets
Miguel Tickets
Known simply as Miguel, Miguel Jontel Pimentel was born and raised in San Pedro, California. He is a singer, songwriter and producer who remains prominent in rhythm and blues, pop and Neo soul. Ironically, his commercial breakthrough came with his debut sleeper album, All I Want Is You, in November of 2010. Miguel specifically credits Prince, Marvin Gaye, Sting, the Police, and David Bowie among others as directly influencing his artistry. Miguel is perhaps best known so far for his Grammy-winning single, "Adorn," from the hit album Kaleidoscope Dream.
Rise to Fame With Notable Greats
Since he first burst onto the music scene, Miguel has released four albums, four mixtapes and five EPs. Although "All I Want Is You," featuring J. Cole, became a top 10 hit single in 2010, Miguel produced his first mixtape, Mischief: The Mixtape, in 2006 when he was 24 years old. He had already been working alongside such greats as Musiq Soulchild, Jaheim and Usher. He started out with the duo Drop Squad in 2000. In the months before the release of All I Want Is You, Miguel toured with Mary J. Blige and Jazmine Sullivan. After its release, he traveled with Trey Songz and Usher in support of their OMG Tour. His work on Jaheim's "Finding My Way Back" earned him a 2010 Grammy Award nomination for Best R&B Song. Many fans see Kaleidoscope Dream as Miguel's true breakthrough work. Not only did "Adorn" win the 55th Annual Grammy Award for Best R&B Song, but it was nominated for Song of the Year. Kaleidoscope Dream was nominated for Best Urban Contemporary Album after debuting at No. 3 on the Billboard 200. Miguel's work on "Lotus Flower Bomb" by Wale was a contender for Best Rap Song. Ultimately, Miguel won the Soul Train Music Award for Best R&B/Soul Male Artist of 2013. Miguel's albums War & Leisure and Wildheart also earned him Grammy nominations for Best Urban Contemporary Album in 2018 and 2015, respectively.
Where can I buy Miguel tickets?
To experience a unique brand of contemporary or alternative R&B for yourself, get your Miguel tickets at StubHub.
Is there any chance Miguel is touring near me?
Miguel's 2019 schedule includes stops in Central Park, New York, San Diego, Las Vegas, Tacoma and Tokyo.
What record labels does Miguel perform under?
Miguel signed with an independent record label known as Black Ice in 2004. Their views split over Miguel's artistic direction, and he signed with Jive in 2007. Contract disputes with Black Ice also delayed the release of All I Want Is You. Jive dissolved in 2011, and Miguel was absorbed by RCA Records shortly thereafter in time for the release of Kaleidoscope Dream.
What kind of music can I expect Miguel to perform?
Miguel's blend of alternative R&B is a mixture of funk, rock and hip hop beats as well as rhythm and blues and electronic infusions. He brings an energetic vibe to the stage and nostalgia with his melodic voice.
What is the Miguel 2019 Tour setlist?
At a Miguel concert, you can expect tracks such as "The Thrill," "Harem," "How Many Drinks?," "Adorn," "Sure Thing," "Waves," "Python," "Pineapple Skies," "Sky Walker," "Told You So," and "What's Normal Anyway." He has also performed covers such as "Beautiful," by Mariah Carey, "Don't Stop Until You Get Enough" by Michael Jackson and "Lotus Flower Bomb" by Wale.
Which artists are similar to Miguel?
Miguel has been compared favorably with Prince and Babyface. His single "Adorned" is sometimes likened to Marvin Gaye's "Sexual Healing." Miguel says he relates to contemporary artists like The Weeknd.
Back to Top
Epic events and incredible deals straight to your inbox.