We didn't find anything nearby, but here's what's happening in other cities.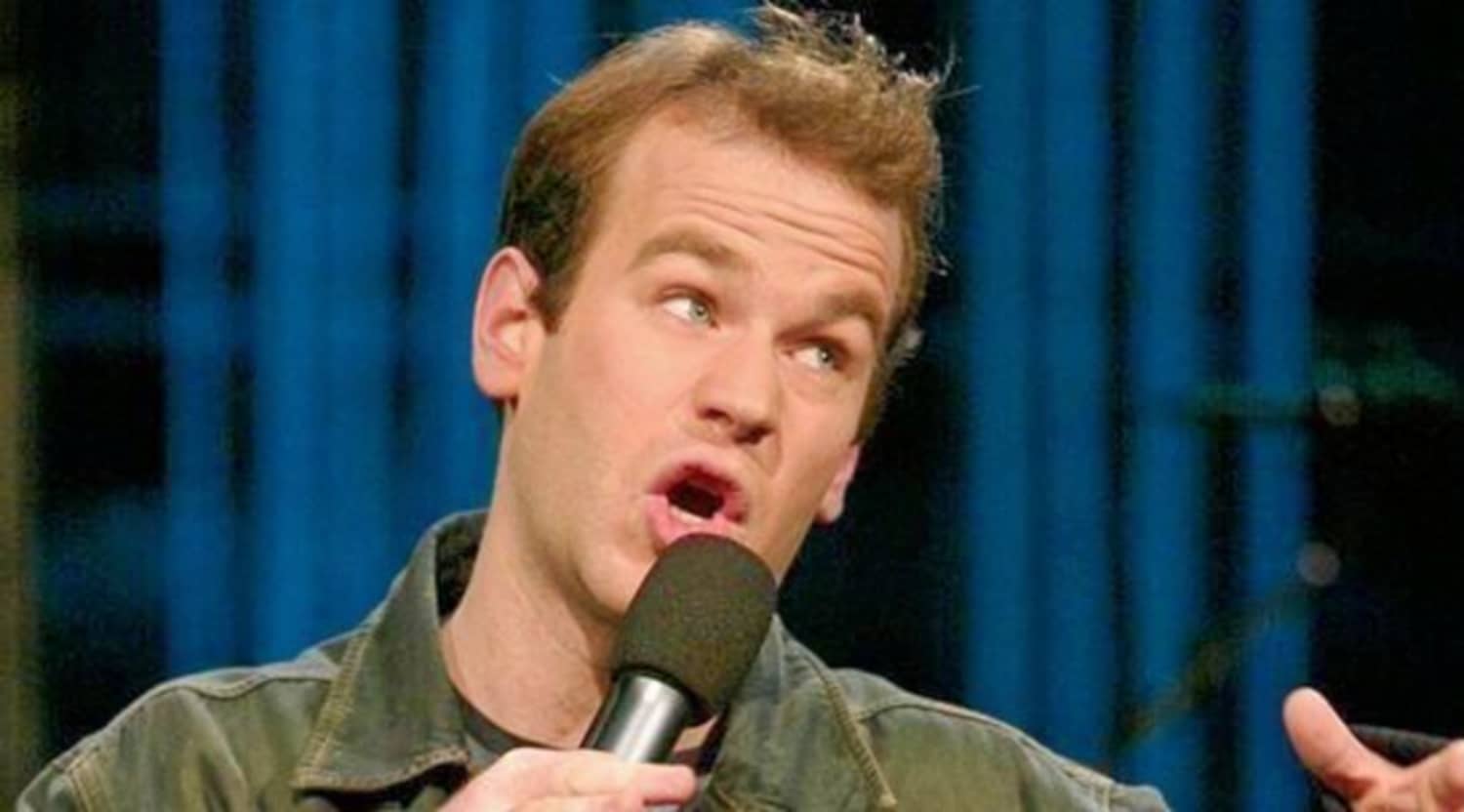 Rovi
Mike Birbiglia Tickets
Mike Birbiglia Tickets
Mike Birbiglia is an American standup comedian, actor, director and writer. He has been featured as an actor in many movies and TV projects. His TV credits include Billions, Orange Is the New Black, Broad City, Inside Amy Schumer and many more. He has written and performed in several TV specials, including Mike Birbiglia's Secret Public Journal, Mike Birbiglia: What I Should Have Said Was Nothing and Mike Birbiglia: Thank God for Jokes. He has also appeared in major motion pictures, including Hot Pursuit, Annie and The Fault in Our Stars, among others. Birbiglia has toured all over the country performing both standup comedy and his one-man shows. He has performed virtually every city in America with recent stops in Boston, St. Louis, Denver, Washington DC and Philadelphia.
Sleepwalk With Me
Mike Birbiglia has been nominated for and won multiple awards for his various projects. He won a Screen Actors Guild Award for his work as an ensemble cast member on the Netflix series Orange Is the New Black. He has also received award consideration for his comedy specials. His 2013 special My Girlfriend's Boyfriend was nominated for the 2014 American Comedy Award for Comedy Special of the Year. His 2012 film Sleepwalk With Me won a Writer/Director Award at the Nantucket Film Festival. It was also nominated for Best International Feature Film at the Zurich Film Festival.
Where can I buy Mike Birbiglia Tickets?
You can buy Mike Birbiglia tickets at StubHub, the world's largest ticket marketplace.
Does Mike Birbiglia tour with his one-man shows?
Birbiglia has toured the country with his standup comedy act and has also brought multiple one-man shows on the road. In the summer of 2018, he had a successful off-Broadway run with his show Mike Birbiglia: The New One. He then brought that show to Broadway where it ran from fall 2018 through early 2019. He then brought the show on tour to Charlotte, Los Angeles, Washington DC and St. Paul.
Who are some of Mike Birbiglia's influences?
Mike Birbiglia considers comedian Mitch Hedberg an influence on his comedy. Similarities are apparent in Birbiglia's and Hedberg's joke delivery and writing. He has also been influenced by comedic legends Lenny Bruce and Richard Pryor. He has also stated that the films of Cameron Crowe and James L. Brooks have had a significant influence on his work.
Has Mike Birbiglia released any comedy albums?
Mike Birbiglia has released multiple albums of his comedy. His comedy albums include Dog Years (2004), Secret Public Album, Vol. 1a (2006), Two Drink Mike (2006), My Secret Public Journal Live (2007), Sleepwalk with Me (2011), My Girlfriend's Boyfriend (2013) and Thank God for Jokes (2019).
What is Mike Birbiglia's comedic style?
Birbiglia mixes traditional joke writing with humorous storytelling and improvisational elements. This style has lent itself well to the development of his one-man shows. He has traditionally been a clean performer. He rarely uses profanity or talks about controversial topics. When you buy Mike Birbiglia tickets and go to one of his shows, you will experience a mix of comedic styles.
What performers are similar to Mike Birbiglia?
There are comedians who have similar styles to Mike Birbiglia. Jim Gaffigan and Brian Regan are two comics who rarely, if ever, use profanity and make everyday observations into long-form comedy routines. Like Birbiglia, Colin Quinn has turned his standup comedy into multiple one-man shows that have had Broadway stints as well as tour dates across the country. Additionally, comedian Nick Kroll, like Birbiglia, has an improvisational background. Both of their acts are heavily influenced by their improvisational experiences.
Back to Top
Epic events and incredible deals straight to your inbox.