There aren't any Events on the horizon right now.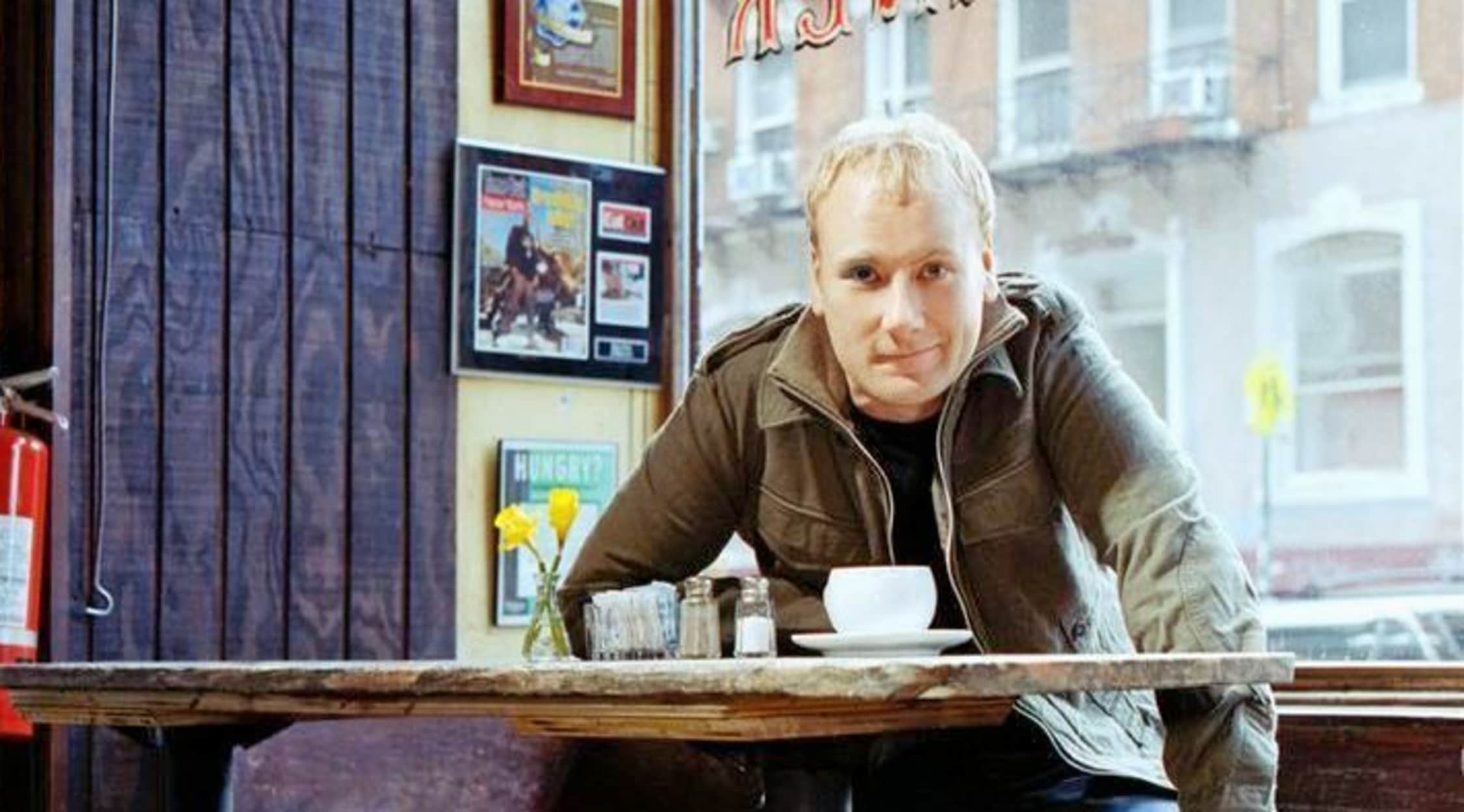 Rovi
Mike Doughty Tickets
Mike Doughty tickets
Mike Doughty is known for his evolutionary music progression and constant drive to explore new sounds and musical fusions. His many albums, including his ninth, The Heart Watches While the Brain Burns, continue to challenge boundaries and mesh multi-genre musical styles.
Concertgoers enjoying the latest Mike Doughty tour will experience a trip through many musical genres, featuring electronic beats, pop, country and alternative rock.
Mike Doughty's background
Doughty founded the alt-rock band Soul Coughing in 1992. The group released three albums featuring an eclectic and experimental mix of rock, jazz and electronic tunes before dissolving in 2000. Doughty began his solo career after disbanding Soul Coughing, playing acoustic shows across the U.S.
In 2004, Doughty met Dave Matthews, a longtime Soul Coughing fan, while playing a concert at the Bonnaroo music festival. Doughty gave Matthews a rough mix of the album Haughty Melodic, which Matthews later released on his ATO label, propelling Doughty into mainstream alternative rock and solidifying his career as a solo artist.
After signing with ATO Records, Doughty went on to record several albums that reached the U.S. Billboard charts, including Golden Delicious, Sad Man Happy Man, Yes and Also Yes, and Stellar Motel, which peaked at No. 66 on the Billboard 200. His 2016 release, The Heart Watches While The Brain Burns, featured several Doughty hits, including "I Can't Believe I Found You in That Town" and "Wait! You'll Find a Better Way."
Mike Doughty as an author
In addition to his extensive discography, Mike Doughty is also the author of three books. In 2002, Doughty released his first publication, Slanky: Poems and Songs, a dark, quirky and comical collection of poems about pop culture and fame.
In 2012, Doughty published The Book of Drugs: A Memoir, an honest and sometimes dark recollection of his early days with Soul Coughing. The book chronicles his struggle with drugs and alcohol during the band's career, his experiences with 12-step programs and bipolar disorder, and his international travels.
His third book, I Die Each Time I Hear The Sound: Road Stories, is a collection of stories about his life as a performer, on the stage and on the road. It is due out in 2017.
Similar to Mike Doughty
Fans with Mike Doughty tickets might also enjoy Ben Folds or The Decemberists.
Back to Top