-

The Theater at MGM National Harbor, Oxon Hill, MD, US
Only 3 tickets left at lowest price
-

MGM Grand Detroit Event Center, Detroit, MI, US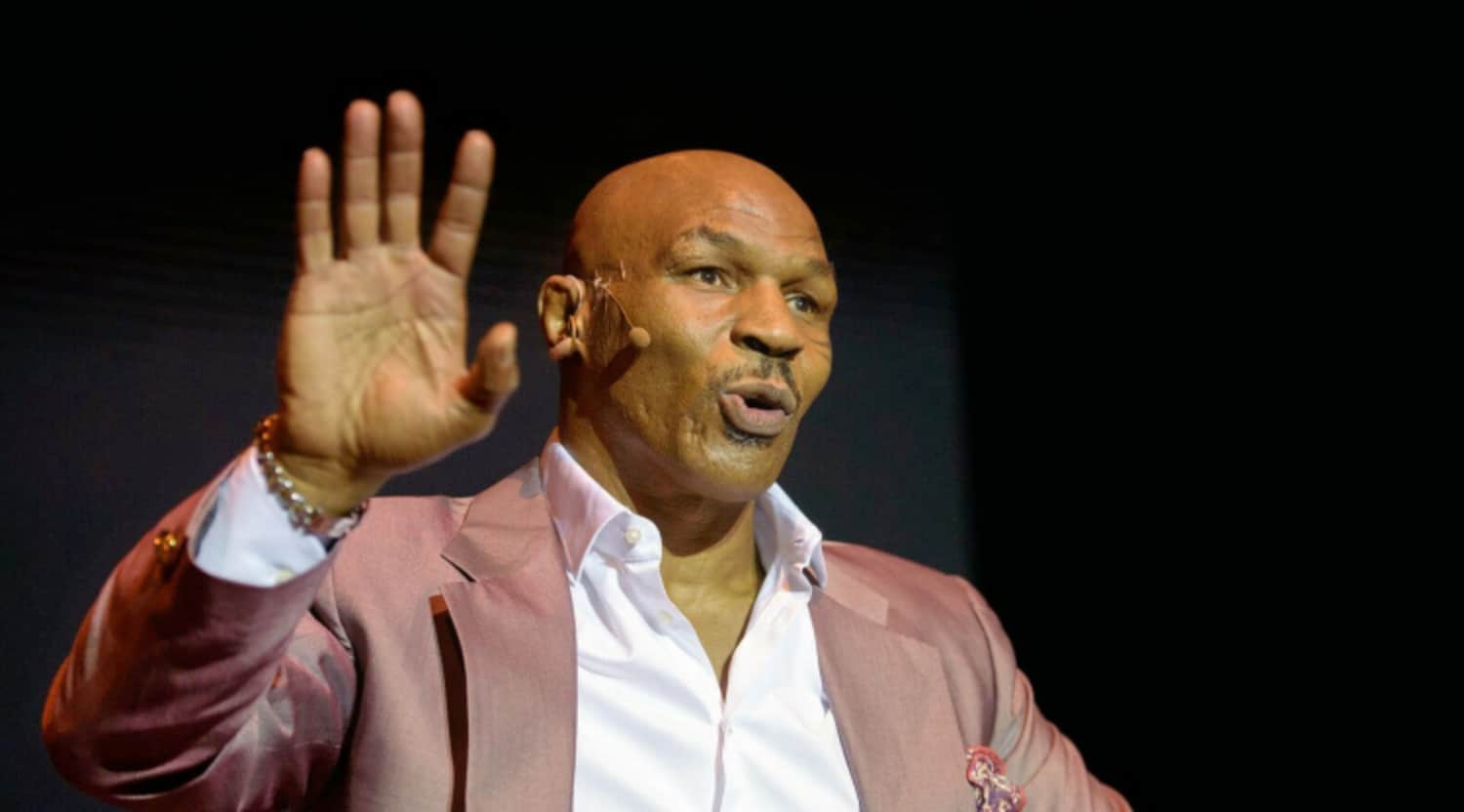 Alamy
Mike Tyson Tickets
Mike Tyson Tickets
Mike Tyson is a boxer that captured the imagination of the world in a way that compares to no one. The all-out aggression he showed in the ring was a big-hit with boxing fans and caused him to become an icon of the hip-hop generation. Mike Tyson became the youngest man to ever hold a heavyweight championship when he won the WBC title at 20 years of age. He later became the first heavyweight in history to hold the WBA, WBC and IBF titles simultaneously. Unfortunately for Mike Tyson, the more success he experienced as a boxer the more out of control his life became outside of the ring. The fall for Mike Tyson was as swift as his ascension and he would go on to lose his championships as well as his freedom. Tyson was able to reinvent himself and played loveable and hilarious characters in movies like The Hangover and The Hangover Part II. Mike Tyson now shares his remarkable life with audiences through speaking engagements and his one-man show, Mike Tyson: Undisputed Truth.
The Rollercoaster Ride
Michael Gerard Tyson was born and raised in the Brooklyn borough of New York City. Tyson's childhood was filled with turmoil and he was sentenced to a reform school at the age of 12. A former boxer befriended him during his incarceration and taught him to box. Later, Tyson met Cus D'Amato, the legendary boxing trainer who would become a father figure to him. Tyson moved in with D'Amato as a teenager to concentrate on his boxing. The hard work paid off, and he was a professional boxing champion at 20 years old. Fame and fortune were things Tyson found difficult to manage, and he found himself in an Indiana prison by the time he was 26. Tyson continued to box after prison but could never recreate the magic of his youth inside the ring. Outside of the ring, Tyson found fame in other ways. He became an interesting personality as a talk show guest and made cameo appearances in a number of movies. His popularity with fans made it possible for him to film his own Netflix special. Tyson now entertains fans across the country with live performances of Mike Tyson: Undisputed Truth.
Where can I buy Mike Tyson tickets?
StubHub is the runaway leader of ticket marketplaces across the globe. You can purchase Mike Tyson tickets at StubHub.
Where can I see a Mike Tyson performance?
Mike Tyson makes regular appearances throughout the United States. Though his performance schedule is empty as of now, Tyson fans should check with StubHub often to avoid missing a chance to see him in person.
What can I expect from a Mike Tyson performance?
Mike Tyson is a great storyteller who exercises extreme honesty when discussing the factors that have shaped his life. Tyson is able to balance a well-developed humility with a shockingly blunt delivery to produce one of the most genuine stand-up shows in show business.
How long is a Mike Tyson performance?
The Mike Tyson: Undisputed Truth performance is approximately an hour and a half in length. Tyson sticks to the script as much as possible so the time may not deviate much from one show to another.
What influenced Mike Tyson to perform for live audiences?
Mike Tyson says that appearing on stage is the latest way he has learned to face the fear of failure he has lived with for most of his life. He also says his live stand-up performances allow him to deal with the craziness in his mind in a safe and creative manner.
What awards has Mike Tyson won for his stand-up performances?
Mike Tyson's one-man show, Mike Tyson: Undisputed Truth, earned him a NAMIC Vision Award for Best Performance in Comedy in 2015.
Back to Top
Epic events and incredible deals straight to your inbox.