We didn't find any Events nearby, but here's what's happening in other cities.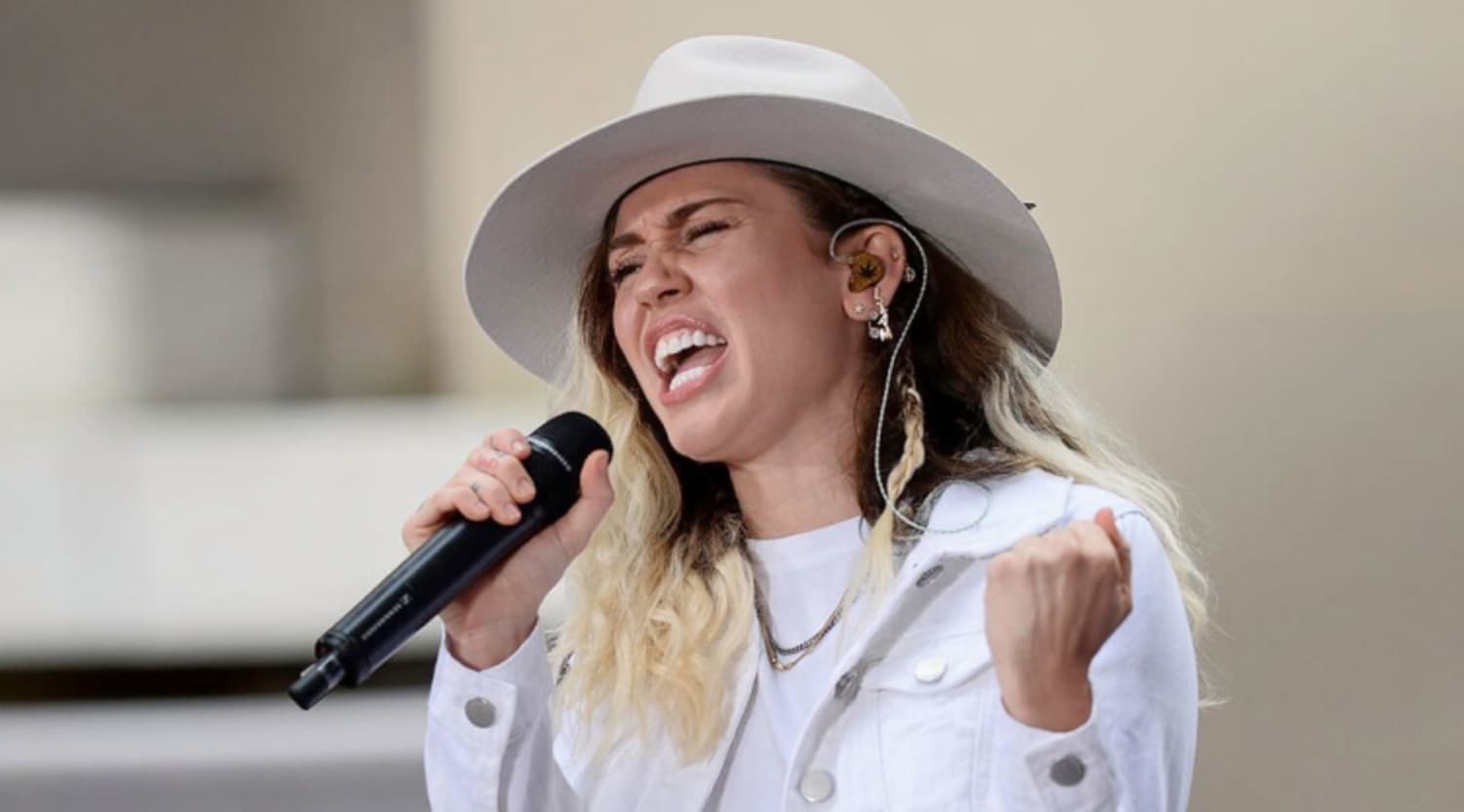 Alamy
Miley Cyrus Tickets
Miley Cyrus Concert Schedule
From Hannah Montana to controversial pop star, it's safe to say that Miley Cyrus has already had one of the most interesting careers in the entertainment world. This pop diva has shed her good-girl Disney image for one that's a bit more risqué and unapologetic, which is why she's never been more confident in herself as an artist. This confidence shows every time Miley takes the stage, because now she is putting on some of the most authentic and dazzling performances around, which is why her live concerts are in such high demand. Miley Cyrus has been a household name for years now, and this talented songstress and pop diva is now gearing up for a knockout round of upcoming shows. Don't miss out on the chance to see Miley Cyrus' latest escapades and creative expression—grab your Miley Cyrus concert tickets right here on StubHub before it's too late!
This November and December, Miley Cyrus and Her Dead Petz will be taking the stage at some of the biggest venues in the US, and the only thing that is certain is that you can expect the unexpected from this rowdy pop star. This fall, Miley will be stopping at top-tier venues like the Riviera Theatre in Chicago, the Fillmore in Detroit, the Echostage in Washington DC, Terminal 5 in New York, the Electric Factory in Philadelphia, and the House of Blues in Boston. These shows are sparking excitement throughout the hip hop and pop loving communities, which is why tickets are already flying fast! Fortunately, you could secure your tickets to attend one of Miley Cyrus' upcoming shows by locking down your tickets right here on StubHub. In just a few simple clicks on your computer, you could have your Miley Cyrus concert tickets thanks to StubHub, which means you could be well on your way to attending one of the most unpredictable, most talked about shows of the entire year! So what are you waiting for? Check out StubHub's ticket selection today!
Miley Cyrus Background
Miley Cyrus has been in the spotlight for most of her life. Her father, Billy Ray Cyrus, is a famed country star best known for his hit single, "Achy Breaky Heart." Even at a young age, Miley knew she wanted to become an actress, which is why she pushed her parents into letting her pursue it as a career. When she was young, she appeared in TV shows like Doc and in films like Big Fish. In 2004, Miley Cyrus scored her big break when she snagged the role of Hannah Montana on the Disney channel series. For years afterward, Miley was one of the biggest teen stars in the entertainment scene, and she has been front and center in the spotlight ever since.
As the character Hannah Montana, Miley released several songs, such as "Best of Both Worlds," and she started learning the ins and outs of the music industry at a young age. Eventually, however, Miley wanted to shed her Disney star image and start moving away from her tame, Hannah Montana reputation. The first step of this process was releasing original music, such as her studio album Breakout (2008). This album was a smash success, and paved the way for her 2009 EP, The Time Of Our Lives, which spawned hits like "When I Look At You" and "Party in the USA." These steps didn't quite get Miley to where she wanted to be, however, and she decided to keep pushing the envelope. In 2013, she released her stunning, and somewhat controversial album, Bangerz, which truly separated her from her previous Disney star image. Suddenly, Miley Cyrus was her own individual artist, with her own creative vision and her own sound. She had successful put Hannah Montana behind her, and pop lovers and hip hop fans worldwide were anxious with anticipation to see what Miley would come out with next.
In the past few years, Miley has completely transformed her image, and she's never been bigger. Her daring songs have separated her from other artists in her genre, and now she's considered one of the most in-demand touring acts on the music scene. So when you have the opportunity to see the wildly talented Miley Cyrus live in concert, make sure to act fast! This is one explosive and unpredictable show that you definitely won't want to miss! Hurry and grab your Miley Cyrus concert tickets here on StubHub before it's too late!
Greatest Hits
As a solo artist, Miley Cyrus has released five studio albums to date: Meet Miley Cyrus (2007), Breakout (2008), Can't Be Tamed (2010), Bangerz (2013), and Miley Cyrus & Her Dead Petz (2015). Her greatest hits include pop successes like "See You Again," "The Climb," "Hoedown Throwdown," "Party in the USA," "Can't Be Tamed," "We Can't Stop," "Wrecking Ball," "Adore You," and "Real and True." Now, you just might get to be one of the lucky fans to catch Miley Cyrus in action on her upcoming tour, and you definitely don't want to miss it. So hurry and lock down your Miley Cyrus concert tickets by checking out StubHub's ticket selection as soon as possible. This is sure to be one of the single most talked about shows of the season, so grab your tickets on StubHub and start getting ready for this explosive Miley Cyrus show!
Trivia
As an actress, Miley Cyrus has starred in films like The Last Song, So Undercover, LOL, Bolt, and The Night Before.
The Experience
Come see one of the most talked about stars in the world right in front of your eyes! Miley Cyrus is gearing up for an exciting round of shows this season, and you could join in on the excitement by purchasing your Miley Cyrus concert tickets right here on StubHub as soon as possible. Don't be caught without your tickets to one of these in-demand pop concerts, because Miley is sure to put on a show that will be talked about for months to come. Hurry and lock down your Miley Cyrus concert tickets here on StubHub today!
Back to Top
Epic events and incredible deals straight to your inbox.