There aren't any Events on the horizon right now.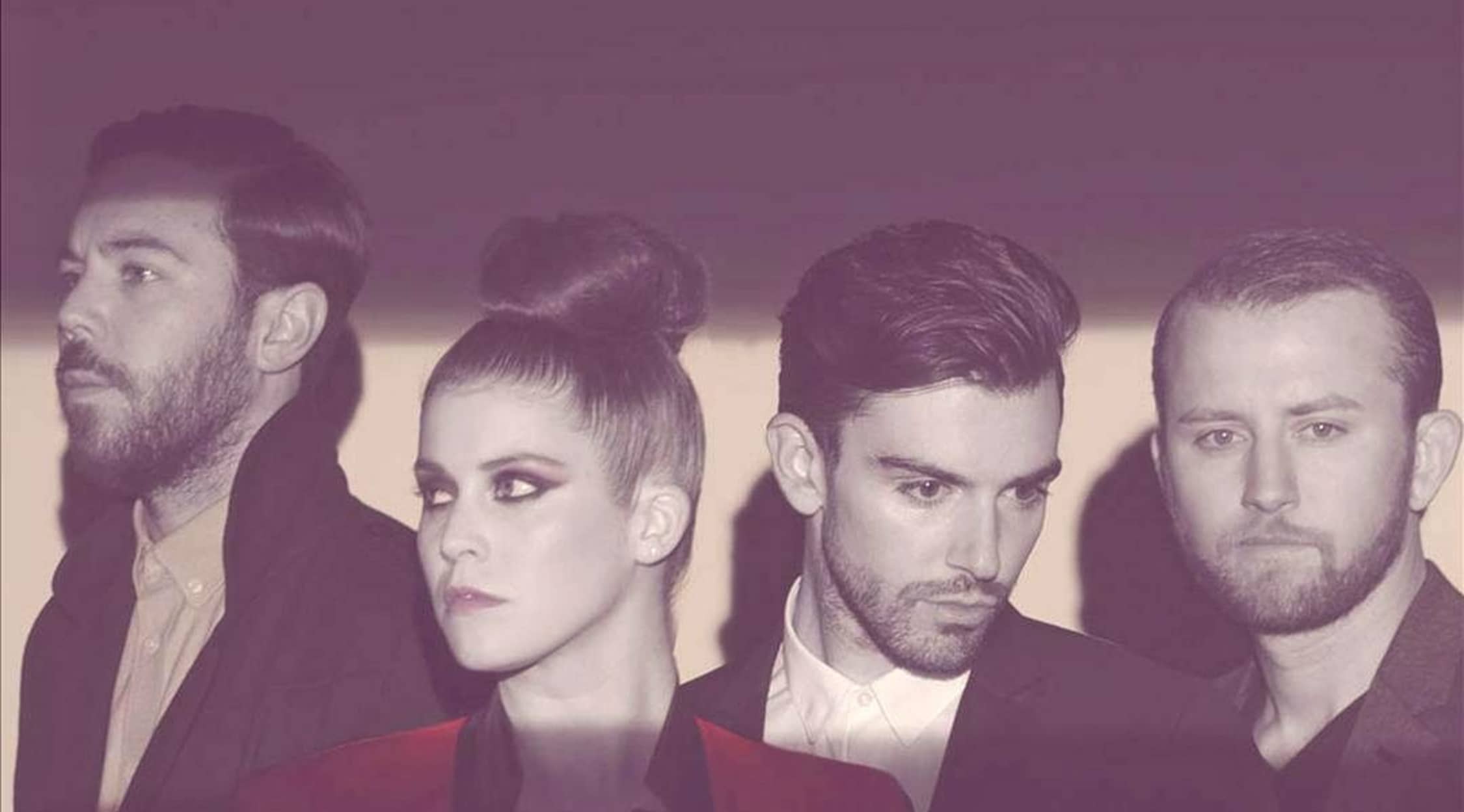 Rovi
Milo Greene Tickets
Milo Greene Concert Schedule
It's hard to make great folk-pop songs, but Milo Greene does it effortlessly. This Los Angeles-based cinematic pop outfit knows how to put on one of the most fun and energetic shows around, which is why they continue to build their fan base with every new show they put on. Milo Greene is a five-piece pop outfit that has been busting out catchy California indie tunes since 2010, and their momentum just continues to accelerate with every new song they release. When this cool indie outfit makes their way to a concert venue near you, make sure that you are in the audience by checking out StubHub as soon as possible!
Starting in February 2015, Milo Greene will be hitting the touring road to bring their red-hot indie songs to stages across North America. This beloved indie pop group will be performing in Santa Barbara, Los Angeles, San Francisco, Vancouver, Denver, Detroit, New York, Cambridge, Brooklyn, Philadelphia, and St. Louis. No matter where you see Milo Greene in concert, you definitely won't be disappointed by this indie pop group's infectiously energetic live show! Grab your Milo Greene concert tickets on StubHub as soon as possible, and sign up for event alerts so that you will be one of the first to know when Milo Greene schedules another show in your area! Don't waste another moment and check out StubHub today!
Milo Greene Background
Milo Greene is comprised of five musicians: Robbie Arnett, Andrew Heringer, Graham Fink, Curtis Marrero, and Mariana Sheetz. These five musicians first joined forces in 2010 to form Milo Greene, and they haven't looked back since. The band's original inspiration for their unique sound was their mutual love of movies. Because of their passion for scoring films, Milo Greene decided to create music that they could see in films and TV, so they created what they have described as "cinematic pop." And when you listen to their music, you can tell that they did just what they set out to do. All of their songs would fit perfectly into the soundtrack of countless films and shows, and you can bet that you will see some of their music on the big screen in the near future.
This indie pop outfit released their self-titled album in 2012, and they instantly received glowing reviews for their catchy cinematic pop sound. They also announced that their highly anticipated sophomore effort, Control, will drop in January 2015. So when you catch Milo Greene at one of their upcoming shows, you can bet that you will be one of the first to hear their new tunes live in concert! There is no denying the fact that Milo Greene has developed a wildly dedicated fan base over the past few years, and now their fans are itching with anticipation to see them in concert. When Milo Greene brings their folk-inspired cinematic pop tunes to a stage near you, make sure that you are in the audience to witness their energetic and exciting live performance!
To score your tickets to an upcoming Milo Greene show, head to StubHub as soon as possible. This talented five-piece indie pop group knows how to put on one heck of a show, and you could be in the audience to see them thanks to StubHub! But hurry—these tickets are likely to sell out fast!
Biggest Hits
Milo Greene's self-titled debut album was released in 2012, and fans can't wait for their upcoming album, Control, which will drop January 2015. This indie pop act has performed some of their infectious hits on shows like the Tonight Show with Jay Leno, Last Call with Carson Daly, Conan, and Late Show with David Letterman. Some of their most popular tunes include songs like "1957", "What's The Matter", "Silent Way", "Don't You Give Up On Me", "Autumn Tree", and "Son My Son". With so many phenomenal indie songs in their repertoire, you can always count on Milo Greene to put on a fantastic live show. Grab your tickets right here on StubHub before they're all gone!
Trivia
When this band was first starting out, they invented a fictitious booking agent to schedule their shows. They called this imaginary agent Milo Greene. They eventually decided to keep this made up name for their band.
The Experience
If you want to attend a fun and feel-good concert, then you definitely need to see Milo Greene in concert. As soon as this cinematic pop outfit starts performing their upbeat songs, you can practically feel the sun on your skin and the ocean breeze in your hair. Don't miss out on seeing Milo Greene in action and make your way to StubHub, where you can find tickets to the hottest concerts of the year in just a few quick clicks on your computer. So rely on StubHub to secure your Milo Greene tickets today!
Back to Top