We didn't find any Events nearby, but here's what's happening in other cities.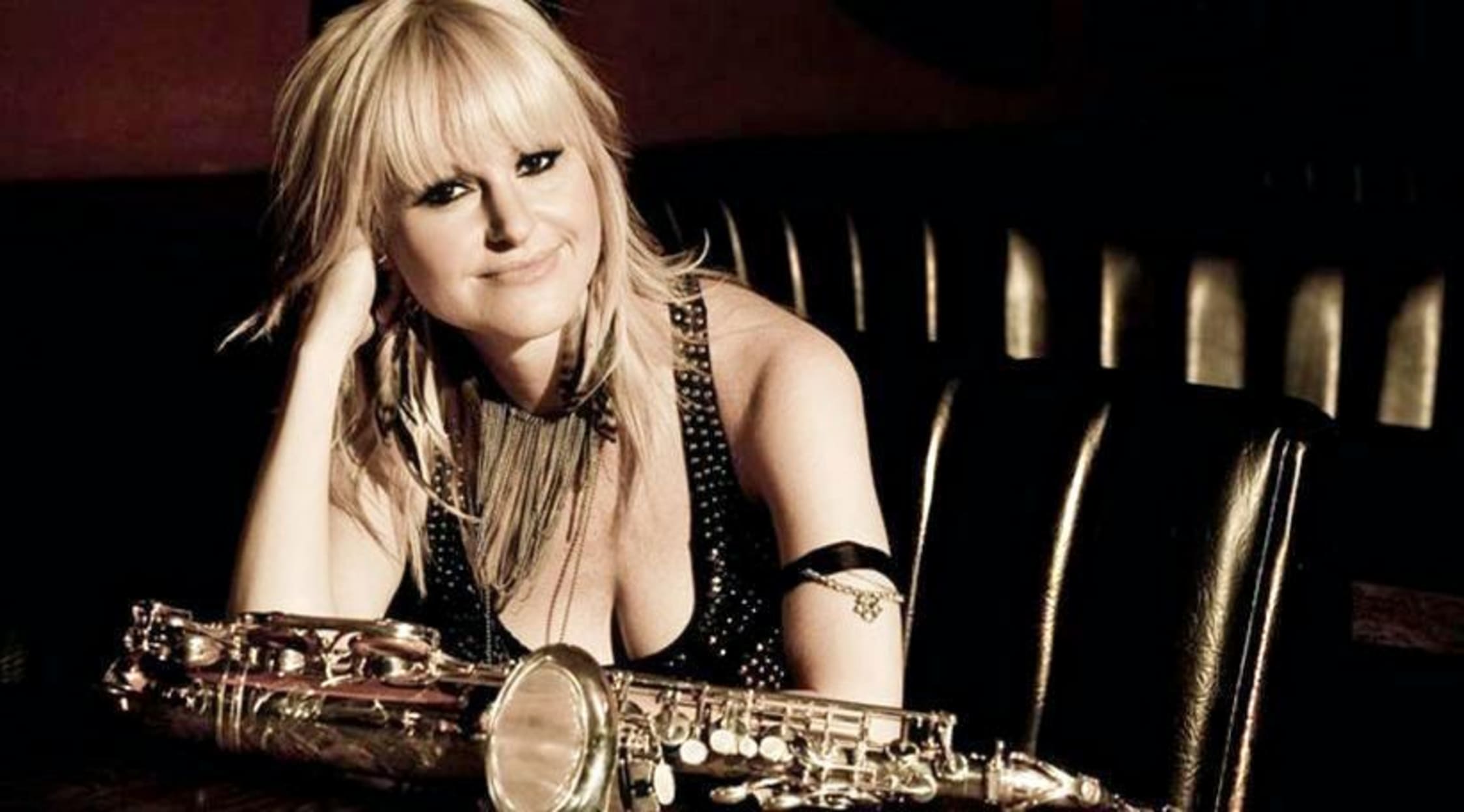 Rovi
Mindi Abair Tickets
Mindi Abair – 2014 Concert Schedule
Saxophonist and vocalist Mindi Abair has worked with some of the biggest names in music, like Aerosmith, the Backstreet Boys, Duran Duran, Josh Groban, and many more. With several chart-topping hits and incredible albums, this talented performer is now embarking on a concert tour with dates lined up for all over the country. You've probably heard her popular hits like "True Blue" and "Bloom," and now you get to hear the magic of these songs and others live in concert. When Mindi Abair hits up a venue near your city, you don't want to miss this must-see show.
About Mindi Abair
Saxophonist Mindi Abair was exposed to music at a very early age, as she spent much of her adolescence on tour with her father's band, The Entertainers. She was born into a musical family, with her father playing keyboard and saxophone, and her mother playing piano, in addition to being an opera singer. At just five years old, Mindi began playing piano, and she took up alto saxophone when she was about eight years old. She continued to play music all throughout school, and during her college years, she started in a jazz program at the University of North Florida, and then later transferred to Berklee College of Music. It was in college when Mindi would form her first band to hone her talents, and after graduating from college, she moved to Los Angeles to further pursue music as a profession. While in Los Angeles, Mindi began playing at local clubs and small venues. After playing on the street in Santa Monica, Mindi happened to catch the attention of jazz keyboardist Bobby Lyle. Mindi was eventually hired by Bobby to record on one of his albums,and she later joined him on tour.
During the years that followed, Mindi was a touring musician with famous acts from the likes of Adam Sandler, Teena Marie, Rick Braun, and more. By 1999, she released her pop album, "Always and Never the Same," and she continued to be featured in various recordings with other artists. Another big break in her career was when she joined the Backstreet Boys during their famous Millennium Tour, where she played saxophone, percussion, and keyboard. She also played in pop singer Mandy Moore's band. Mindi got yet another big break when she was featured as a saxophone soloist on American Idol during various contestants' performances. During the show, Steven Tyler was serving as one of the judges, and after being impressed with her performance, he invited Mindi to join Aerosmith on their summer 2012 tour as a saxophonist and backup vocalist.
In addition to serving as a touring musician for other acts, Mindi has also released a number of her own albums, all of which have done quite well on the charts. In fact, her genre-hopping music has gone on to chart on both the adult contemporary charts and the jazz charts. Her 2008 release, "Stars," produced a single of the same name that reached the number 29 position on the Adult Contemporary R&R chart. It likewise spawned the single "Smile," which made it to the top ten on the R&R jazz airplay charts.
From street musician to a chart-topping artist, Mindi Abair has blazed a trail of her own success throughout the years, and you don't want to miss her concert this year when she heads to your city.
Mindi Abair's Breakthrough Album
After Mindi Abair moved to Los Angeles to pursue music, her career took a turning point when she caught the attention of musician Bobby Lyle. When he later hired her to record on his album, this was the catalyst that helped Mindi's career soar to new heights. She has since worked with a number of musical artists, including Duran Duran, Josh Groban, the Backstreet Boys, Mandy Moore, Teena Marie, Jonathan Butler, Rick Braun, Aerosmith, and more. During the early 2000s, she started to shift her sound from pop to jazz, and it sure paid off. Her album "It Just Happens That Way" hit the number 7 position on the Billboard Contemporary Jazz Chart, and maintained a top-10 position for 19 weeks straight. Her 2004 album, "Come As You Are," reached number 9 on the Billboard Contemporary Jazz charts, and her 2006 album, "Life Less Ordinary," hit the number 2 spot. Whether she's making great tunes in pop or jazz, it seems that Mindi Abair's music strikes a chord with fans of all genres.
Mindi Abair Trivia
Did you know that Mindi Abair is the host of a radio program?
Mindi is the host of "Chill With Mindi Abair," a nationally syndicated radio show in which she plays "chill out" music and cutting edge jazz acts, where listeners can tune in and relax.
Fan Experience
Whether you're a fan of her nationally syndicated radio program, or you just can't get enough of hits like "Smile" and "Stars," now is your chance to see the incredibly talented musician, Mindi Abair, live in concert. Mindi is slated to perform at venues all across the country, giving fans far and wide the opportunity to experience her amazing music live in concert. From her American Idol performances to her album releases, Mindi Abair never disappoints, and her live concerts are spectacular. To experience everything that a Mindi Abair concert has to offer, be sure to head over to StubHub to get your concert tickets.
Back to Top
Epic events and incredible deals straight to your inbox.