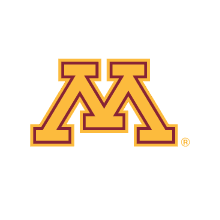 Minnesota Golden Gophers Basketball
Minnesota Golden Gophers Basketball Tickets
Official Ticket Marketplace of Gophers Athletics
There aren't any events on the horizon right now.
Minnesota Golden Gophers Basketball Tickets
Team: Minnesota Golden Gophers
League: NCAA Division I
Home Games: Williams Arena
Coach: Richard Pitino
NCAA Championships: 2 from the pre-NCAA era
All-Time Greats: Kevin McHale, Mychal Thompson, Bobby Jackson
Minnesota Golden Gophers Basketball Tickets
Richard Pitino has been rebuilding the Golden Gophers since 2013. Fans can look forward to an even more exciting basketball season in 2019-2020. Last year, the Gophers made it to the NCAA Tournament Round of 32. The teams to beat this season are Purdue, Wisconsin and Louisville. Rutgers might be a difficult team to beat, but the relatively young Pitino has confidence in his players and staff. Several of last year's losses were by less than 10 points. With such a small point differential, there's no reason why close games couldn't become wins this year. The Gophers could be looking forward to a 25-win season in 2019-20. Even though some of last year's starters have graduated, like Jordan Murphy and Amir Coffey, this season could bring new offensive and defensive talent. Alihan Demir will be transferring to the Gophers this year. In addition to Demir, the team has recruited a center, a point guard, a power forward and a shooting guard. If you're revved up for another Gophers season, attend as many games as possible. Buy your tickets at StubHub with the secure payment platform.
How much are Minnesota Golden Gophers basketball tickets?
Tickets to Golden Gophers home games are easy to get early in the season with cheaper tickets available. Key matchups against teams like Wisconsin will set you back more. If the Gophers make it to the NCAA Tournament again, expect ticket prices to rise accordingly.
Where do the Minnesota Golden Gophers' games take place?
The Minnesota Golden Gophers play at Williams Arena. Williams Arena is located on the University of Minnesota campus and is home to both the men's and women's basketball teams. A university fixture since 1928, the historic arena has witnessed some of the most important games in Golden Gophers basketball history. Stock up on maroon and gold Gophers gear to watch the team play at packed home games.
What conference do the Minnesota Golden Gophers play in?
The Minnesota Golden Gophers play in the Big Ten Conference. The team has been conference champion eight times since 1906. Last season, the Gophers finished seventh in the conference with a 9-11 record.
How big is the Minnesota Golden Gophers' arena?
Williams Arena has a seating capacity of 14,625. Multiple renovations have made the Gophers basketball games held at Williams Arena some of the most attended games in college basketball. There are 21 barn lofts that give spectators a bird's-eye view of the court below. There are multiple concourse areas and amenities, too.
Who is the head coach of the Minnesota Golden Gophers?
The head coach of the Minnesota Golden Gophers is Richard Pitino. Entering his seventh season as the Gophers' coach, he has overseen major victories against teams like Louisville and Michigan State. In 2017, he was voted the Big Ten Coach of the Year. In the past three years, the Gophers have made it to the NCAA Tournament twice under Pitino's leadership. He's one of the few Division I coaches to earn 100 victories in six years or fewer.
Have the Minnesota Golden Gophers ever won a national title?
The Minnesota Golden Gophers haven't won an NCAA Championship. Instead, they were retroactively named national champions by Helms and Premo-Porretta for 1902 and 1903.
What was the Minnesota Golden Gophers' record last season?
The Minnesota Golden Gophers record last season was 22-14. The winning record was mainly due to home games in which the team had an outstanding 13-3 record.
Back to Top
Epic events and incredible deals straight to your inbox.