There aren't any Events on the horizon right now.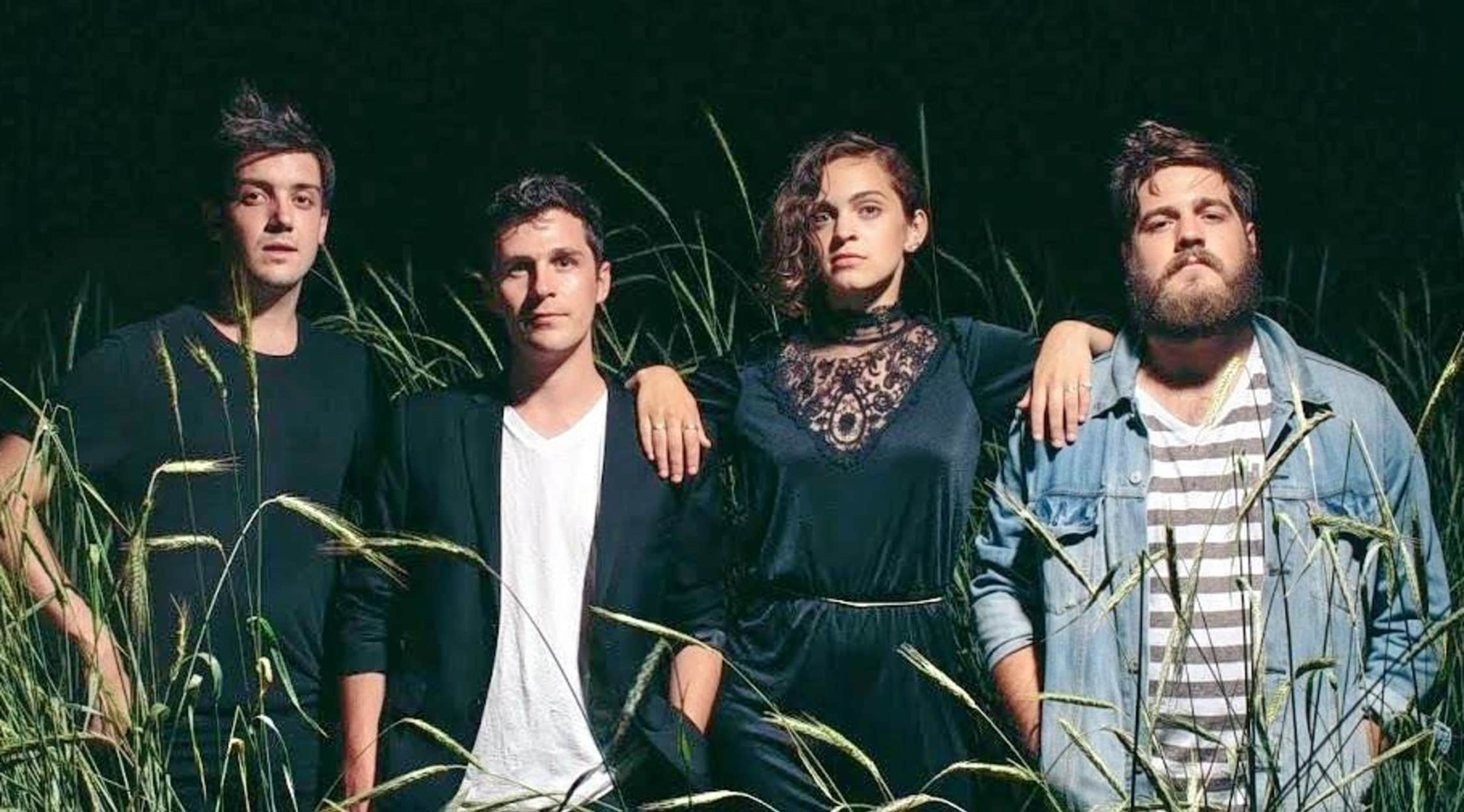 Rovi
Mipso Tickets
Mipso – The 2014 Tour
Bluegrass revivalist newcomers Mipso are taking their four stringed instruments out to the open road to deliver their own unique expansion on folk and bluegrass music to a location near you. Be sure you catch this sterling quartet from North Carolina when they roll into a venue in your area, including: Charleston, SC; Athens, GA; Asheville, Morganton, and Aberdeen, NC; Madison, CT; Philadelphia and Jim Thorpe, PA; and Burlington, VT. These dates are spread out from now until the end of January 2015, but the tour stop you really want to catch will be the hotly anticipated Mipso show on Friday, November 14 with the Steep Canyon Rangers in Chapel Hill, North Carolina. This amazing and lively show is a must-see for anyone in the area as Mipso will be returning to their alma mater where it all began. Don't see the inimitable Mipso musicians playing a tour date near you? Don't you worry! Mipso is always adding and updating new concert stops to their ever-evolving schedule. If you can't make the November 14 show in Chapel Hill, make sure you keep checking back with StubHub – your number one source for all your online concert ticket needs.
Whether Mipso is performing at the coolest little theatres or the most exciting festivals in the nation, this winsome quartet always delivers one of the best shows in the bluegrass business today. Their sporadic but highly anticipated tour dates in the United States are renowned as a showcase of bluegrass tradition that looks to the future development of the genre. Be sure to catch this opportunity to hear and experience the biggest up and coming bluegrass string quartet in the whole wide world. Grab your friends and get your tickets today!
About Mipso
American music certainly took a turn for the better when Americana made the move from fuzzy AM stations and hazy street corners in small towns to a wider and more diverse audience around the world. Mipso was certainly aware of this development and threw themselves into the movement wholeheartedly while at the same time maintaining a higher awareness of where the genre might be developed. The hardcore revivalists of Mipso are mandolin player Jacob Sharp, guitarist Joseph Terrell, fiddle player Libby Rodenbough, and double bassist Wood Robinson. This genius quartet has taken the signature harmony in three parts and Appalachian sensibilities and has run with them headlong into new and exciting territory. Using Doc Watson and Earl Scruggs as a starting point, the talented song writers have carried the blood-stirring sounds of bluegrass to the road less travelled and have made themselves a musical homestead all their own.
The notion of Mipso would start percolating among the four members during their freshman year at the University of North Carolina Chapel Hill. It would take Sharp, Terrell, Rodenbough, and Robinson a little while to get their act together, but when they finally did they would become campus heroes. By the time their junior year rolled around, the university Chancellor herself would grace the Mipso shows with her keyboardist skills. By the time they graduated, Mipso would have performed for sold-out audiences at Carrboro's famous Cat's Cradle on four separate occasions.
On their journey to nationwide renown, Mipso has caused quite a stir. They would earn kudos from IndyWeek, where the unique band would be as crucial players in bluegrass roots revival in North Carolina for taking the genre's standard tropes for a long, dizzying, and totally catchy experimental ride. Previews of their exciting sophomore album, Long, Long Gone would be featured on WUNC.
In October of 2013 the band would release Dark Holler Pop with the help of North Carolina producer and Mandolin Orange hero Andrew Marlin as well as a number of other North Carolina musical luminaries. Members from Megafaun, Town Mountain, and Chatham County Line would all lend their rich and diverse musical expertise to this highly polished release.
Mipso has recently returned from a wildly successful tour of Japan whose thriving bluegrass community made for a resounding welcome, and followed this with a ream of packed audiences all across their home state. Sharp, Terrell, Rodenbough, and Robinson are in the process of getting used to their shift in identity from local legends to world ambassadors of the new bluegrass sound.
Previous Hits
Although they have yet to chart, you can be certain that one day soon Mipso will take the Billboard 200 by storm. This fledgling band has already found major renown for their live shows. Especially in the southeast, Mipso has been known for their relentless touring and insanely enjoyable live performances that cover everything from original tunes at a breakneck tempo to hilariously fun Michael Jackson covers in the bluegrass style. Imagine the most raucous college club concert, multiply it by ten, and steep it in good ol' tradition, and you can understand why Mipso's live shows are the lynchpin of their success.
Trivia
For their October 2013 show, the inestimable Mipso would play alongside none other than the Steep Canyon Rangers and David Holt in support of their latest album release. Both Holt and the Steep Canyon Rangers have got the Grammy nod (Holt, in fact, has earned no less than four Grammy wins). In such rarefied mountain air, the incredible Mipso is no doubt on the road to the highest success. Be sure to catch Mipso with the Steep Canyon Rangers again for their UNC performance this November.
The Mipso Concert Experience
Take a moment to prepare yourself for one of the freshest and most fun takes on bluegrass in the folk music community today. Mipso always brings one of the most genuine, energetic, and inventive performances in the music business, with an amazing blend of musical prowess and showmanship that is at once well-practiced and ever-evolving. Whether you are swept away by Terrell's guitar skills, caught up in Sharp's intricate mandolin technique, blown away by Rodenbough's fiddling mastery, or nodding along with Robinson's solid double bass line, the Mipso concert experience is sure to be one that you will not forget any time soon. Start planning your night with Mipso today!
Back to Top