There aren't any Events on the horizon right now.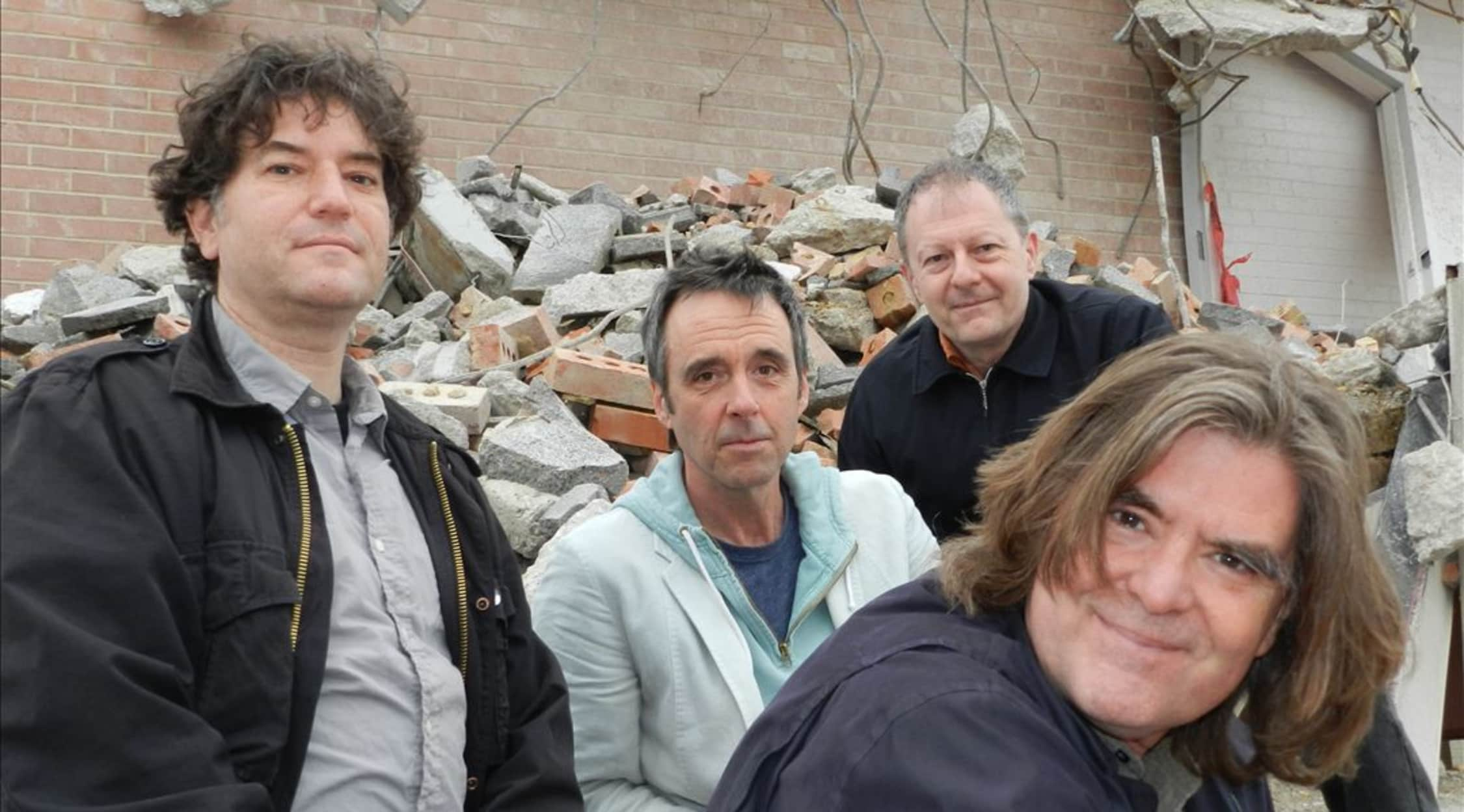 Rovi
Mission of Burma Tickets
Mission of Burma – 2014 Concert Schedule
If you're a fan of alternative or indie rock music, then you may have heard of Mission of Burma, which has risen to become a legendary band within their genre. During their short-lived career in the 80s, Mission of Burma were shaping up to be one of the most promising new bands around. Unfortunately they were forced to disband after guitarist Roger Miller's development of a severe case of tinnitus. However, in 2002, the band reunited and enjoyed a second wave of fame. Now that they are thriving in their comeback, Mission of Burma are kicking off a new tour, and you don't want to miss your chance to see this iconic band perform live. Mission of Burma is currently slated to visit a variety of venues and events this year, including the Roxy in West Hollywood, the Doug Fir Lounge in Portland, and Seattle's Bumbershoot Festival. If you never had a chance to check out this band during the 80s, there's no better time than now to see them. To re-experience Mission of Burma's music live in concert, be sure to head over to StubHub for your tickets, and get ready to enjoy the incredible show!
About Mission of Burma
The post-punk band Mission of Burma got their start in 1979, with a lineup consisting of Roger Miller, Clint Conley, Peter Prescott, and Martin Swope. In 1981, Mission of Burma had secured a record deal with Ace of Hearts, and they went on to release their EP, titled "Signals, Calls, and Marches." The EP is now considered to be a groundbreaking release, mainly due to its profound influence on alternative and indie rock. Some even credit the album as beginning the genre of indie music itself.
In 1982, Mission of Burma followed up with their full-length debut album, "Vs." Since its release, the album has risen to achieve cult status, with many seeing it as an ambitious effort that spawned countless indie acts throughout the years. The album was later listed on Pitchfork's "100 Greatest Albums of the 1980s" list. Unfortunately, the success of Mission of Burma would be short lived, as Roger Miller started to develop a bad case of tinnitus. By 1985, the album "The Horrible Truth About Burma" was released, which pulled material from the band's farewell tour.
Much to the delight of fans, Mission of Burma reunited in 2002 with a slight lineup change. In 2004 they released "ONoffON," which was their first studio album to be released since their hiatus 19 years prior. The band also went on to release "The Obliterati," "The Sound the Speed the Light," and "Unsound," and they have since gained a new generation of fans from their recent releases.
Mission of Burma's Breakthrough Album
When Mission of Burma released their iconic album "Vs.," they were considered to be one of the pioneering acts of the alternative rock and indie genres. After generating critical acclaim for their release, the band would eventually go on a long hiatus due to Roger Miller's increasing tinnitus. However, 2002 saw the reunion of the band, and they proved they were better than ever with a number of new releases. Their first album in 19 years was "ONoffON," which was later listed in the Village Voice Pazz & Jop critic's poll, but that was just the start of their comeback. Their next album, "Obliterati," was listed as one of the best records of 2006 by Pitchfork, and it was featured once again in the Pazz & Jop poll in the Village Voice.
Mission of Burma Trivia
How did Mission of Burma come up with their band name?
Band member Clint Conley happened to see a plaque on a New York City building that said, "Mission of Burma," so the band took the name and the rest is history!
Fan Experience
Whether you've been a longtime fan of Mission of Burma, or you just recently discovered their new music, fans of all generations will be thrilled to know that this iconic band is kicking off a new tour. After being absent from the music scene for nearly 20 years, Mission of Burma reunited in 2002, and they have been making up for lost time with their newest releases. Living up to their hype, Mission of Burma continues to innovate and inspire, and you don't want to miss out when they hit the road on their upcoming tour. If you're a fan of indie rock or alternative rock, then you owe it to yourself to check out Mission of Burma to see where it all began. They have inspired countless other bands, from the likes of Sonic Youth, Nirvana, the Pixies, Fugazi, Moby, Yo La Tengo, and more. Be sure to check out a show by Mission of Burma when they head to a venue in your city.
Back to Top