There aren't any Events on the horizon right now.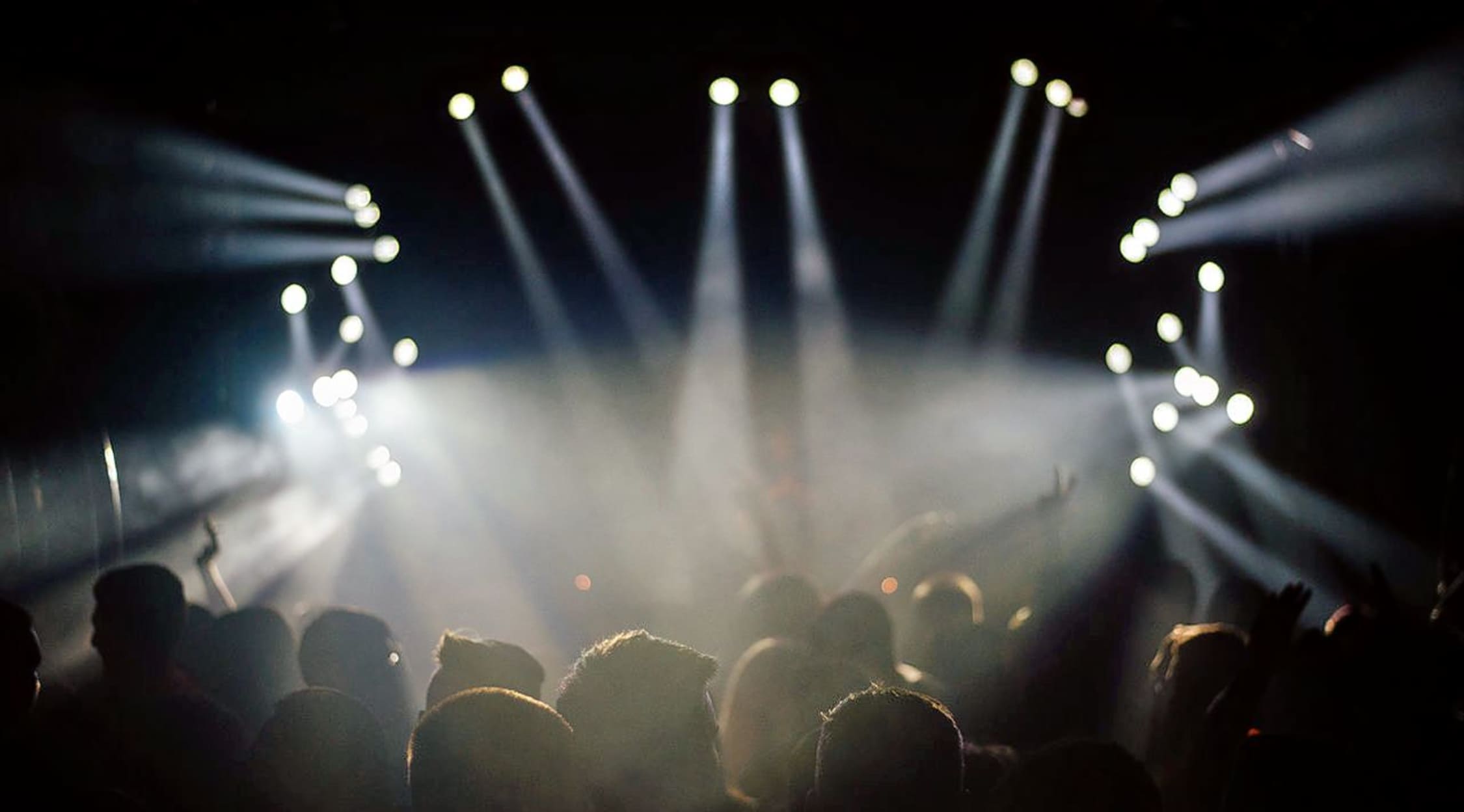 Stocksy
Mnozil Brass Tickets
Mnozil Brass – The 2016 Tour
Mnozil Brass consistently deliver one of the most accomplished, beautiful, and hilarious shows in the genre. They will be coming to the United States for a highly anticipated tour with stops in Kennett Square, Princeton Township, Lewisburg, Bethlehem, Ithaca, Troy, Worcester, Durham, Orono, Ann Arbor, and Green Bay. Whether they are playing the Longwood Gardens Ballroom, the Hill Auditorium, the Weidner Center for the Performing Arts, or any of the premier venues booked for their latest tour, Mnozil Brass will have audiences at the edges of their seats all evening long. Don't miss out on your opportunity to see one of the most virtuosic and entertaining musical acts in the world! Get your tickets today.
About Mnozil Brass
What started in Josef Mnozil's tavern in Vienna has become so famous in concert circles that Mnozil Brass now hold over 120 shows every year, all over the world. They play "applied brass music" for audiences of all walks of life. They meet every challenge – no tone is too high for them, no lip is too hot, and no tune is too inferior. Their music can be seen and their stage performance can be smelled.
Thomas Gansch is one of the band's founding members; he was 17 years old when he joined Mnozil Brass. He had already been a successful substitute at the Vienna State Opera, but his love of jazz won out, and Gansch became one of the most definitive trumpet players among the younger generation of Austrian musicians. Gansch can play everything on his horn: classical music, jazz, crossover songs, and anything in between. He is a real whirlwind on stage to boot, always looking for a punch line with flawless timing in the style of a true stand-up comedian. In his calmer moments, he composes the band's repertoire and worked on his solo music projects.
Robert Rother hails from Melk upon Danube, sharing a hometown with Gansch. As children, they learned all the marches, waltzes, and polkas under the rigorous tutelage of Gansch's father, a renowned conductor. These marches, waltzes, and polkas were the musical foundation of Mnozil Brass in their early years. Rother plays tearjerkers so unbelievably beautiful, you will go all dewy-eyed just from thinking about them. Rother boasts the best vibes and melodies in the band. Contrary to Gansch, Rother doesn't move around too much onstage, thereby truly bringing his countenance to bear.
Roman Rindberger was born into a family of musicians as well. As a youth, he was already playing the true traditional style with his father and two brothers. During these folk music to-dos, Roman's father Hans would meet Gerhard's father Franz on occasion, since the families lived in neighboring villages. Rindberger loves the classically technical passages, which he executes with all the fastidiousness of a Swiss clock-maker, and he even claims to understand the musical theory of it! So anyone who wishes to better understand the topic of brass music should simply ask Roman. Onstage, he is responsible for playing the Latin lover.
Leonhard Paul hails from Modeling, near Vienna. He is the first musician of Mnozil Brass who departs somewhat from his family traditions. He has a great uncle who was a painter by profession, whose works can easily be found in several bourgeois households in Vienna.
Gerhard Fussl grew up almost right next to Rindberger, and he also had the pleasure of being taught beautiful airs on wind instruments by his father at a young age. Fussl is the most popular in the band. Obviously, he is an appealing figure of the best caliber and no one wants to get on his bad side. Every single band member treats Fussl with the utmost respect and kindness and he, in return, is also respectful and kind to them – most of the time, that is.
One thing that can be said about Zoltan Kiss with absolute certainty is that he did not grow up with even a note of Austrian folk music, since he is originally from Budapest. Through Poland, he finally made his way to Mnozil Brass in Vienna, with whom he has being playing the quadrilingual trombone ever since. One of the band's favorite pastimes is to put the most difficult passages they can find on Kiss' music stand to see if he can play them. Every time, he succeeds without question. His technique on the trombone stuns and amazes time and again. There is always a covert bet among the other members about who will be able to write the music that Kiss will finally be unable to play.
Albert Wider grew up in the tannin-drenched atmosphere of central Burgenland to the strains of marches, polkas, and waltzes, and he tried to convince his school friends that it sounded cool. All of his efforts were in vain, and he was forced to pick up other genres. He quickly realized that bass is bass, and subsequently found himself playing in a number of outfits. He went from Blechhaufn to the Vienna State Opera and finally to Mnozil Brass. So far, he has spent most of his rehearsal time trying to wipe the grin off his face.
Previous Hits
Mnozil Brass is one of the most beloved brass groups in the history of the genre. Their level of musicality, stylistic flexibility, virtuosity, staging, and comedic timing rivals any group today. Anyone who has seen Mnozil Brass live will understand the enthusiasm they inspire. They cast a magic spell on their audience from start to finish, and their skillful manipulation of the audience's emotions is unprecedented. Suffice to say, Mnozil Brass has raised the bar.
The group has been commissioned by the Salzburg Festival to produce two full scale operas. Not only are their productions incredibly funny, the ensemble work of the three trombones and three trumpets, anchored by incomparable tuba player, is amazing, well-tuned, and balanced with a beautiful sound that can become a terrifying wall at the drop of a hat.
Trivia
Mnozil Brass' Austrian sense of humor, which falls somewhere between jet black and absurd with a dash of slapstick, has earned them the title of "the Monty Python of music".
The Mnozil Brass Concert Experience
You won't want to miss a second of Mnozil Brass' thrilling and captivating concert experience. From beginning to end, Mnozil Brass will amaze with their original songs and covers, playing their instruments with a dazzling display of skill and charisma. Don't miss out on your opportunity to see one of the world's best brass bands!
Back to Top
Epic events and incredible deals straight to your inbox.