There aren't any Events on the horizon right now.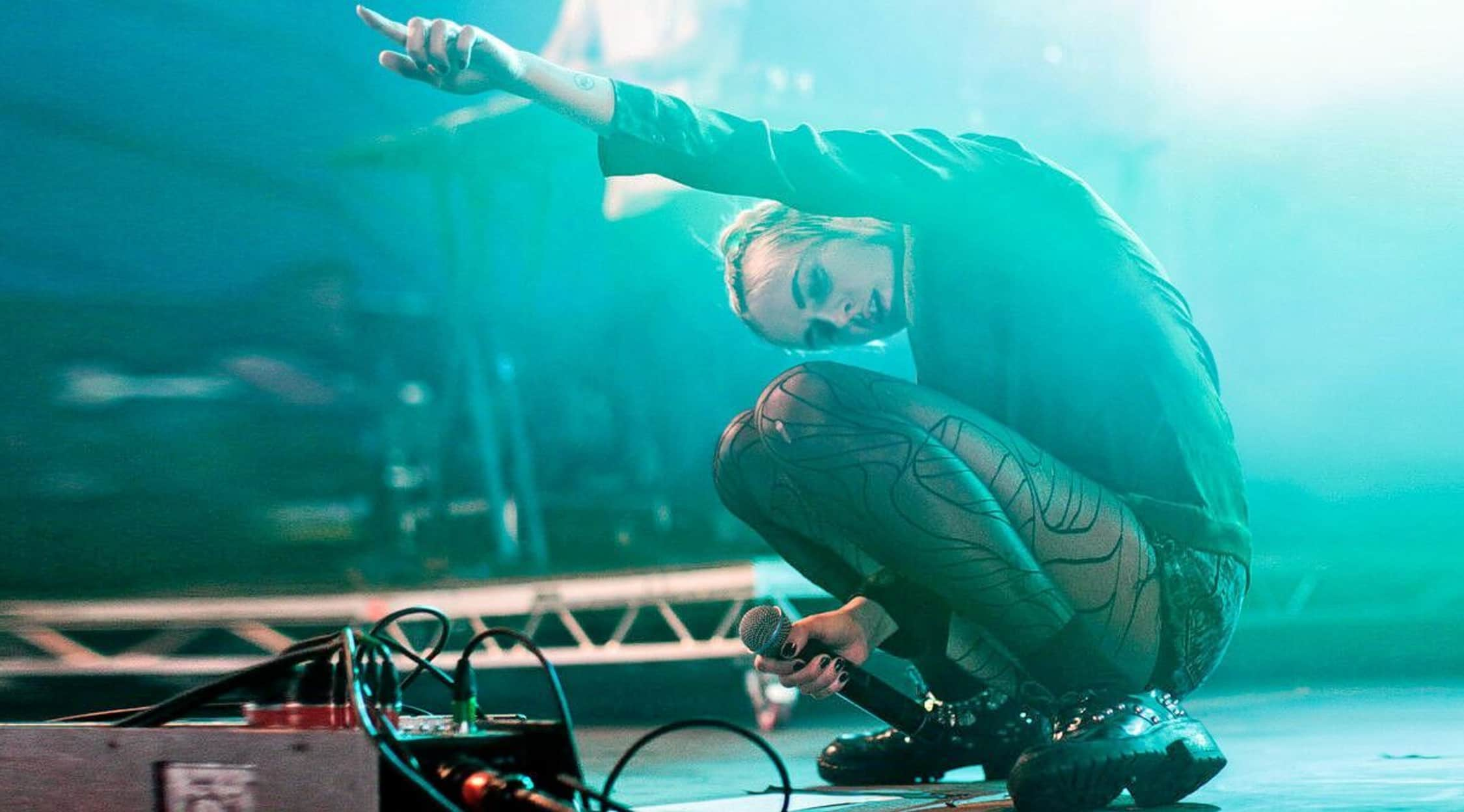 Alamy
MØ Tickets
MO Concert Schedule
Karen Marie Orsted, known globally by her stage name MO, is a Danish singer-songwriter who has recently exploded onto the international music scene with hits like "Beg for It" and "Don't Wanna Dance." With several Danish Music Awards under her belt, MO is certainly a major pop star in her own country, but her fame has recently spread worldwide as well. After teaming up with artists like Iggy Azalea and Diplo, MO has risen to the forefront of the electronic music scene, and she's only just getting started! This Danish artist has earned a reputation for putting on phenomenal performances, and now you have the chance to see her live in concert!
On April 14th, MO will be performing at the iconic Roxy Theater in Los Angeles, and you could snag your tickets right here on StubHub! In the next couple of years, MO is sure to become one of the biggest names in the music world, which is why you should jump at this opportunity to see her in concert before it's too late! MO is one artist you definitely need to start paying attention to, as she's bound to be a global sensation any day now! Don't waste another moment and snag your tickets to a MO concert by purchasing yours here on StubHub! In just a few quick clicks on your computer, you could have your MO tickets thanks to StubHub.
MO Background
Karen Marie Orsted was born and raised in Denmark, where she became infatuated with music at an early age. She learned how to play the piano and began honing her vocal skills as a young girl, and her musical style eventually changed and transformed into an indie pop sound. In 2007, she teamed up with her friend Josefine Struckmann to form an indie punk duo named MOR, but after releasing a couple of EPs, the duo disbanded. This left Orsted free to pursue a solo career, so by 2012 she was recording and performing under the moniker MO. In a short period of time, MO rose to fame in Denmark with hit singles like "Glass" and "Pilgrim," and it didn't take her long to attract attention from major players on the international music scene. In 2013, she began collaborating with major artists like Avicii and Diplo, and she suddenly became one of the most buzzed about new artists on the electronic music scene. Although she was just getting started, there was already plenty of buzz and hype about the talented young Danish singer-songwriter, and she was about to prove that she was going to be a major name in music.
In 2014, MO received her biggest break yet — a collaboration with star rapper Iggy Azalea. MO sang on the track "Beg for It," and the single quickly became one of the biggest hits on the international music scene. Thanks to this explosive hit, MO started performing on major American television shows, such as Jimmy Kimmel Live and Saturday Night Live. Her fan base grew exponentially with each new performance, and she had officially broken into the American music market. Now, MO is considered one of the freshest new voices on the indie pop scene, and you could catch her in concert at one of her upcoming shows! This is definitely one singer-songwriter that you should check out before she becomes a huge star—grab your MO concert tickets right here on StubHub today!
Greatest Hits
In 2014, MO released her debut album, No Mythologies to Follow, which peaked at number two in Denmark and also charted in countries like the UK, Ireland, France, and Belgium. She has had extraordinary success with her catchy indie pop singles, such as "Glass," "Pilgrim," "Don't Wanna Dance," "Say You'll Be There," and "Walk This Way." In addition, she has been a featured artist on tracks like "One More" by Elliphant, "Beg For It" by Iggy Azalea, and "Lean On" by Major Lazer and DJ Snake.
Don't let this opportunity to see the dynamic and mesmerizing MO in concert pass you by! Lock down your MO concert tickets right here on StubHub and get ready for one unforgettable concert!
Trivia
MO, Karen Marie Orsted's stage name, means "virgin" or "maiden" in Danish, but it is also the combination of her middle and last initials.
The Experience
If you like to see the world's hottest musicians before they became superstars, here is your chance to see one of the pop world's newest treasures — MO. This Danish star already has a huge international following, but it's sure to get even bigger in the upcoming years. To lock down your tickets to an upcoming MO concert, all you have to do is rely on StubHub, where you can find tickets to the hottest shows of the year in a matter of minutes. So don't waste another moment and grab your MO tickets on StubHub today!
Back to Top
Epic events and incredible deals straight to your inbox.