There aren't any Events on the horizon right now.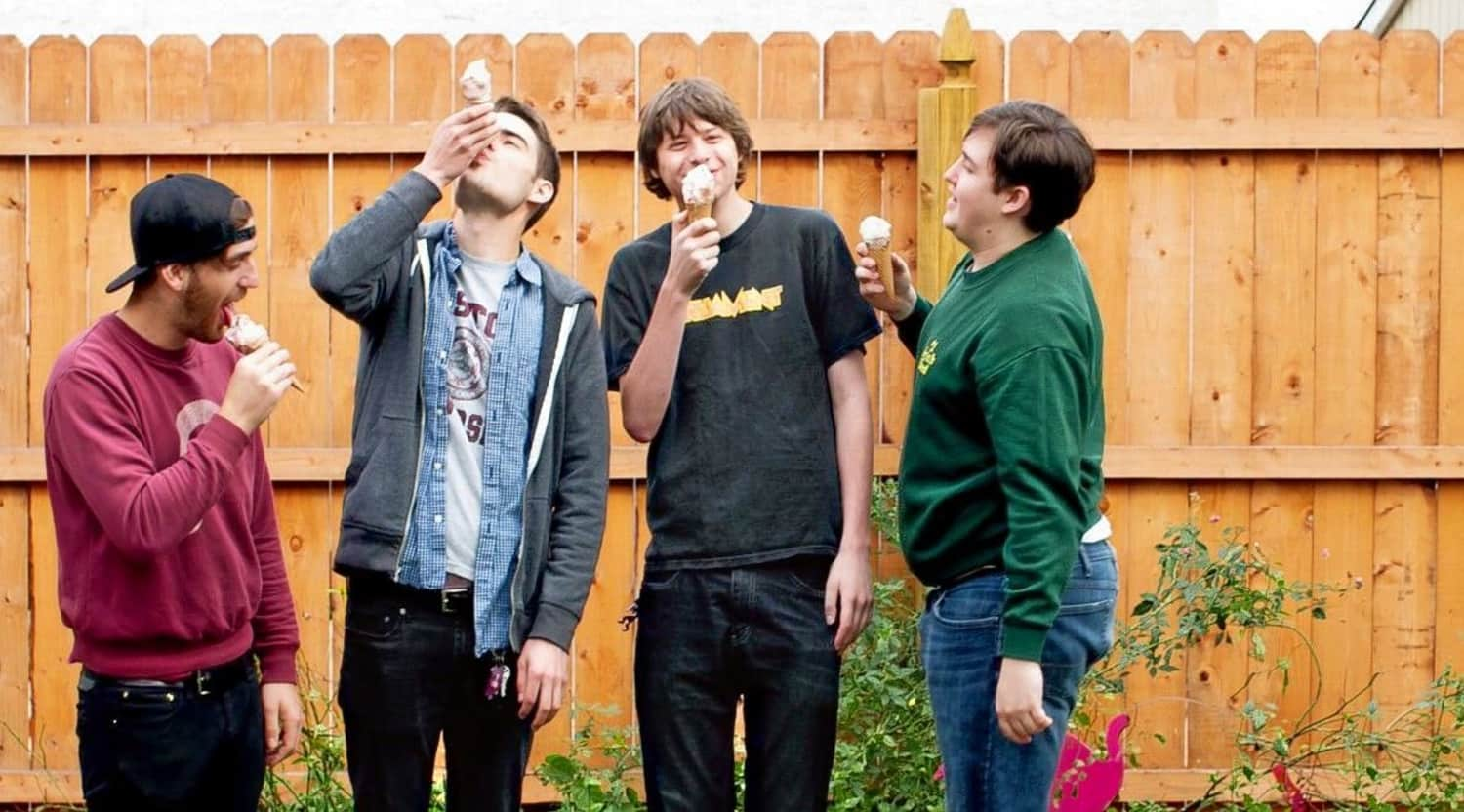 Rovi
Modern Baseball Tickets
Modern Baseball – The 2015 Tour
Emo up-and-comers Modern Baseball will be performing at some of the coolest venues all over North America. Whether they are playing at Trees in Dallas, The Opera House in Toronto, or Masquerade in Atlanta, Modern Baseball puts on a show that will make your realize you're not alone in the confusion of your daily life. Don't miss out on your chance to see one of the hottest new emo outfits in the business! Tickets are going fast – get yours today.
About Modern Baseball
American emo band Modern Baseball is based in Philadelphia, Pennsylvania. Jake Ewald and Brendan Lukens knew each other from their high school days in Brunswick, Maryland. They started out as an acoustic act before moving to Philadelphia, Pennsylvania to go to college; Ewald enrolled in Drexel University, and Lukens in Chestnut Hill College. They then met bassist Ian Farmer and drummer Sean Huber. The four-piece would start out playing house gigs in the Drexel University area, in basements alongside acts like Cayetana, Lee Hartney, and The Menzingers. Farmer and Huber joined in halfway through the recording of Modern Baseball's debut album, which was laid down in Drexel's studios. The record, Sports, would appear in 2012. Soon after, the band left Chestnut Hill and Drexel temporarily in order to pursue music on a more regular basis. The band's sophomore full-length release, You're Gonna Miss It All, was released in 2014 through Run For Cover Records and rose to number 97 on Billboard's 200. The band toured the country early in 2014 with The Wonder Years. In September of that year, Modern Baseball toured the U.K. Another U.S. tour followed, and they now headlined with other bands such as Somos, Crying, Foxing, and Knuckle Puck.
Previous Hits
Modern Baseball's second full-length, You're Gonna Miss It All, was the band's first to make the charts. It was a Top 20 independent album and made it onto the Billboard 200 at number 97. It is a sophomoric release in a number of ways. It's the Philadelphia-based band's second full-length, for starters. Otherwise, Brendan Lukens recently completed his second year of studies at Drexel University, and he won't let you forget what young college students are usually like – culturally literate, not always "book smart", blurring the boundary between self-obsessed and introspective, impressed by their capacity for emotional awareness and clever wordplay while knowing that both of these attributes conspire to keep people from expressing their true feelings. And, because of the aforementioned, Lukens is rather full of it. He won't lie to you, exactly, but he'll tell you of his ambitions while doing the precise opposite. Consider that "Fine, Great" speaks of his hatred of planning a future and predilection for worrying about everyone else in the same breath.
It's a fine semantic misdirection, and Lukens knows it: it's a tune about how annoying it is to have people care about you, and all he wants is for everyone to worry about someone who isn't him, because he can do that just fine. Along with Jacob Ewald, fellow Modern Baseball songwriter, Lukens worries about the future, past, and especially the present. He frets about the next few minutes, tomorrow morning, and whether his death will be interesting enough to be mentioned on Channel 6 Action News by Jim Gardner. He also worries a whole lot about himself and how others relate to him. It's a lot to swallow because people like Lukens get drunk most nights, stumble into relationships, and hide from their problems. If you share this emotionally combustible frame of mind, You're Gonna Miss It All will affect you deeply and directly. If you remember being in that state, you can appreciate the album's wealth of addictive songs that are both sharply written and sharply observed.
Indeed, Lukens describes himself as sharp in the way that makes one a dick. The tracks are frequently funny and can induce cringe-worth recollections of your most embarrassing relationship blunders, but Lukens seems not too worried about being admirable or liked. If he's mad at you, he'll likely tell you where to shove it. If he's chuffed that you sat beside him on the couch rather than ignoring like you did on your last hangout, he'll add a "niiice". He appreciates metaphor, but his strength is literalism, so the hopeful poetry of "Notes" is less exact than the times he describes a lonesome Friday night as the best time to exercise and wish she was still his girlfriend.
Which clarifies why Modern Baseball have named Los Campesinos! and Tokyo Police Club as influences. That much is obvious in their similarly brief and spiky tunes that aren't quite punk, pop, or pop-punk. This album is mostly concerned with wasted time, but it wastes little time itself, full of both lyrical barbs and hooks. In the same vein, Ewald's needy, nerdy, and nasal vocals recall not only Gareth David and David Monks, but senior prose songwriters like John Darnielle and Craig Finn. They will easily be a dealbreaker for some listeners: hearing him pronounce "DIY ethics", "accoutrements", and "Mommy and Daddy's data plan" in a single song or getting downright Urkel on "Broken Cash Machine" might make some refuse to even approach the bargaining table.
Like most guitar bands these days that doesn't instantly register as indie rock, the band have been lumped as emo – and considering that Modern Baseball are probably fans of Weezer and are entangled in girl problems of their own, the label makes sense.
Trivia
The band's name was taken from a book that Ewald and Lukens found on the night that they decided to establish a band – Modern Baseball Techniques, belonging to Ewald's dad.
The Modern Baseball Concert Experience
The Modern Baseball concert experience will remind you just what makes emo so great – it takes the torrid and seemingly incomprehensible puzzles of relationships, daily life, and the future, and turns these challenges into something that sounds cool and brings people together. Whether Modern Baseball is opening with their raw early material or their fresh offerings from You're Gonna Miss It All, they put on a concert that is as timeless as it is relevant. Don't miss out on the emo indie concert of the year that everyone will be buzzing about – start planning your Modern Baseball concert experience today!
Back to Top
Epic events and incredible deals straight to your inbox.