We didn't find anything nearby, but here's what's happening in other cities.
There aren't any events on the horizon right now.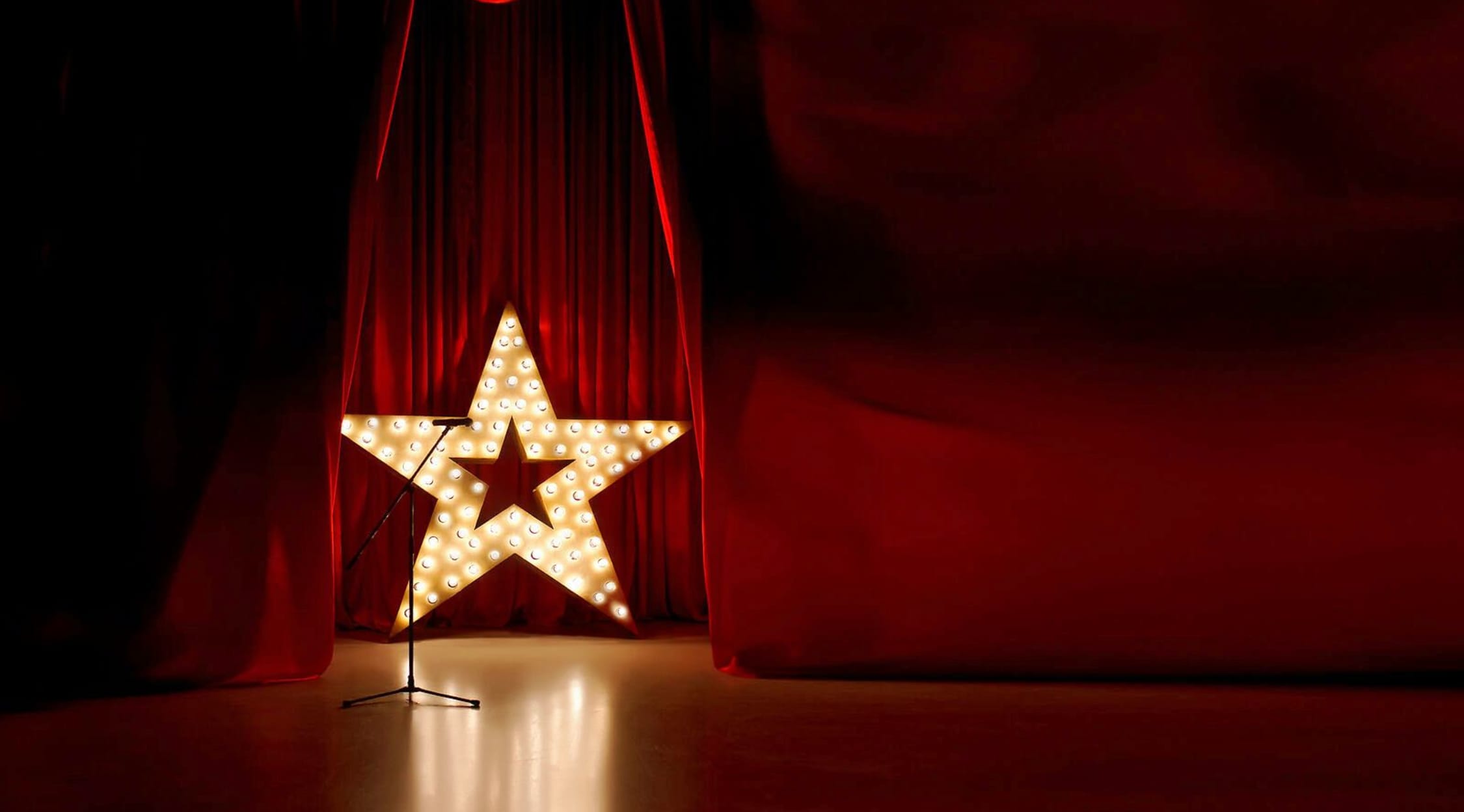 Adobe Stock
Monique Tickets
Monique Plot
Have you made it a point to head out and see all of your favorite comedians on the stage before you reach a certain age? Or are you the kind of person that doesn't like to make a big deal out of the shows that you go and see, playing every weekend by ear depending on what the mood dictates? Well if you're that sort of fan that can't get enough of the comedy world and you've been looking to head out and see a hilarious show on the stage on your time off of work, know that you have plenty of options heading your way thanks to organizations like StubHub! StubHub is here to let you know about all of the many options heading your way that are going to be fun to sit in on on the stage, but if you're looking for a hilarious performer to see, make sure that you get your tickets to attend a performance by Monique while you still have the opportunity!
This hilarious performer has long been praised for her appearances on television and in film, gaining exposure from her role on The Parkers and from her role as the occaisonal host of Showtime at the Apollo. Appearing in films like Phat Girlz and Welcome Home Roscoe Jenkins, Mo'Nique has been able to carve out a niche for herself in the entertainment world. Earning a Grammy for Best Comedy Performance in 2002 as well as hosting The Mo'Nique Show, it should be clear by now that there's little this hilarious can't do. So if you're looking for an entertaining evening out of the house at a show by you, you're going to want to get your tickets through StubHub while there are still some available to catch Mo'Nique on the stage when she performs next at a venue in your area!
Monique Schedule
If you consider yourself a huge fan of the comedy world and you've been looking for your chance to see a figure like Monique when this hilarious comic brings her next set to the stage to be enjoyed at the D.A.R. Constitution Hall in beautiful Washington, D.C., then know that you're going to need act quickly to get your tickets so you don't miss out on a single second of this exciting performance! Fans have long been flocking to the stage to hear all of the most hilarious jokes that Monique has written for them, but you may find it difficult to get into this show due to the artist's popularity. If you've been meaning to beat out the flocks of fans that are sure to turn up at this show in the hopes of getting their tickets, you're going to want to log on to StubHub early so that you can purchase all of the tickets you need to get your group into this show. Don't end up waiting in line at the box office when you can get your tickets to see Monique in a few easy clicks through StubHub today!
Monique Cast
Mo'Nique appeared on the hit television show The Parkers alongside such talents as Countess Vaughn, Dorien Wilson, Jenna Von Oy, Ken Lawson, Yvette Wilson, Dwight Woody, Kara Brock, Paulette Braxton, Trent Cameron, Mari Morrow, Thomas Mikal Ford, Kym Whitley, Jamal Mixon, Angelle Brooks, Adam Lazarre-White, Chaz Lamar Shepherd, Lamont Bentley, Cherie Johnson, Kel Mitchell, Reginald Ballard, Deprese Bady, Jim Meskimen, Eddie Satterfield, Nick Toth, Shannon Tweed, Gretchen Palmer, Mel Jackson, Troy Winbush, Erin Powers, Steven Imes, Jr., B, Jonesie, Earl Billings, Brian Hooks, Shar Jackson, Shaquille O'Neal, Samantha Esteban, Alex Thomas, and more! But don't think that this is the extent of her talent, as this hilarious performer is known for bringing her jokes to the stage at venues across the country. Get your tickets to see Mo'Nique perform on the stage by getting your tickets while there are still some available!
Monique Author
Are you growing tired of the same old boring routine on the weekend carrying you and your friends through another two days of pizza and Netflix? Have you been looking for something else to do on your time off of work that'll be sure to have you on the edge of your seat with laughter? Well you've certainly come to the right place if you're looking for entertainment, as StubHub is regularly bringing listings for the hottest upcoming shows to the stage for you to see. Whether you're interested in a concert, stage show, or sporting event, StubHub is there to get you in to see the performances that you don't want to miss out on, so if you're looking to see a hilarious comedy performer on the stage this weekend, make sure you purchase your tickets to see Mo'Nique head to a venue near you today!
Comedy fans are sure to recognize the hilarious musings of Mo'Nique as this hilarious figure returns to the stage near you to deliver her latest comedy sets! Long celebrated by critics and fans alike, Mo'Nique's in-your-face attitude and willingness to speak her mind has made her a hilarious part of the world of comedy since she first started performing standup, but her skills aren't limited to just performing jokes on the stage! Mo'Nique is the celebrated author of the hit book Skinny Women Are Evil: Notes of a Bigg Girl in a Small-Minded World, as well as the 2006 cook book, Skinny Cooks Can't Be Trusted. She famously acted as the host of her own radio show, Mo'Nique In the Afternoon, from 2008 until 2009 as well, so you can rest assured that when you head out to see Mo'Nique on the stage, you're in for a riveting performance! Get your tickets to enjoy Mo'Nique on a stage near you by picking up yours through StubHub today!
Monique Trivia
Q: When was the popular American comedian and actress Mo'Nique born?A: Popular American comedian and actress Mo'Nique was born on December 11, 1967.
Q: Where was the popular American comedian and actress Mo'Nique born?A: Popular American comedian and actress Mo'Nique was born in Baltimore, Maryland.
Back to Top