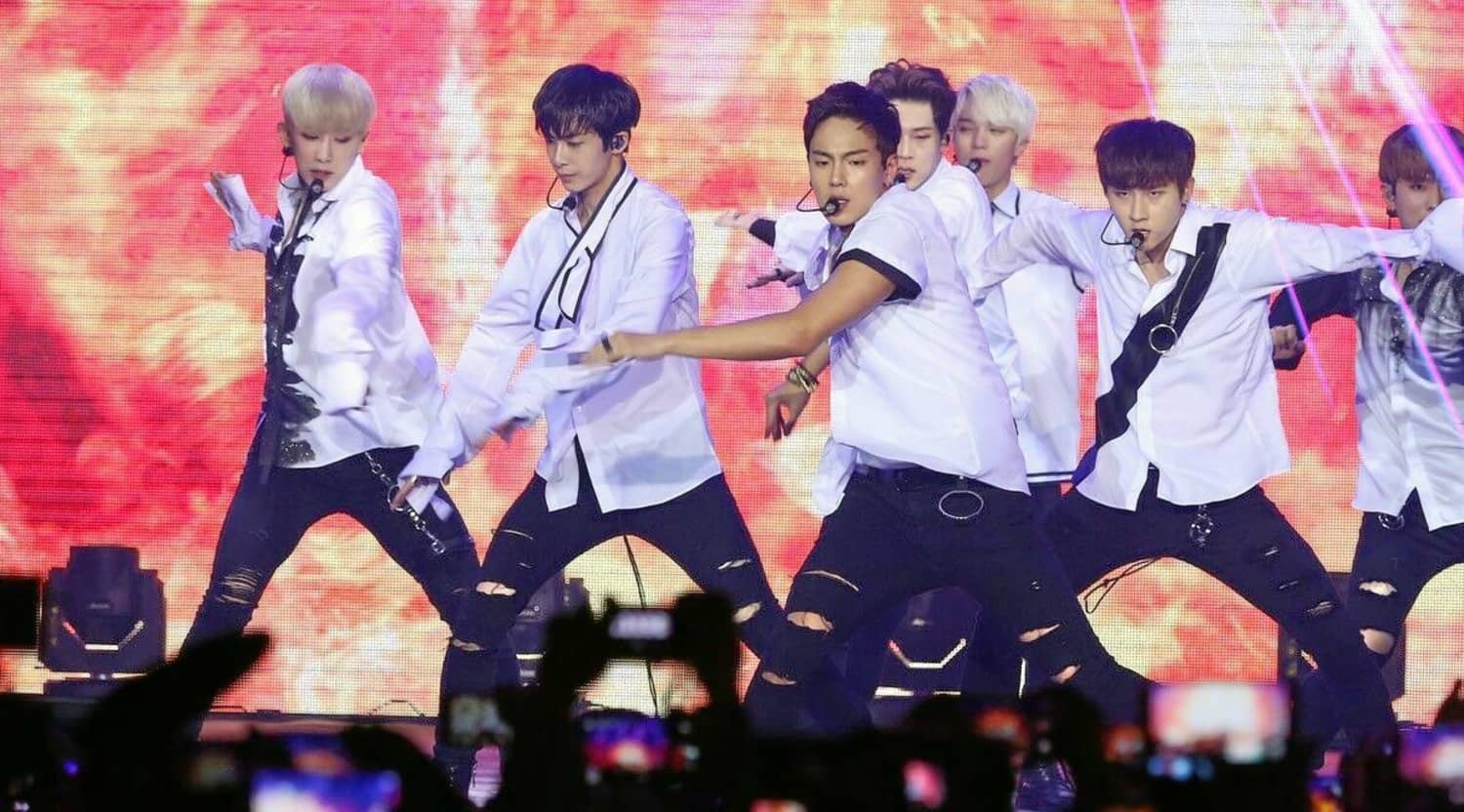 Alamy
Monsta X Tickets
Monsta X Tickets
Monsta X is a K-pop group with a strong, edgy style. The group's music includes a mixture of hip-hop, EDM, trap and R&B. At Monsta X concerts, you can enjoy watching the members dance to both title and B-side tracks. In 2015, the same year as the group's debut, Monsta X won the Next Generation Asian Artist award at MAMA and the 1theK Performance Award at Melon Music Awards.
Monsta X's Accomplishments
Monsta X was formed in 2015 through a Korean survival program and debuted with Trespass, which reached No. 5 on the Gaon Music Chart. From the group's debut EP, rapper Joohoney composed "Steal Your Heart," "One Love" and "Blue Moon." Rapper I.M. wrote raps for some of the songs, and Kihyun and Wonho helped with lyrics. Monsta X's first solo concert, The First Live "X-Clan Origins" - held in 2016 - sold out in five minutes. The Clan Pt. 1 Lost ranked No. 5 on the Billboard World Albums Chart for two weeks in a row. Two of the group's other most successful albums are Take.1 Are You There? and The Clan Pt. 2.5: The Final Chapter. Take.1 Are You There?" ranked No. 7 on the US World chart and No. 1 on the Gaon Music Chart. The Clan Pt. 2.5: The Final Chapter hit No. 1 on the US World chart and No. 2 on the Gaon Music Chart.
Where can I buy Monsta X tickets?
You can buy tickets for Monsta X concerts at StubHub, a trustworthy ticket marketplace that backs all tickets with the FanProtect guarantee.
Where is Monsta X performing?
Monsta X is holding a world tour in 2019 that will include 12 countries, including the US, Mexico, Thailand, Australia, France, the UK and Germany. The tour started in April in Seoul and will finish on August 10 in Los Angeles, Calif. Americans will have another chance to see them in 2019 during the iHeartRadio Music Festival in Las Vegas, Nev., which is scheduled for September.
What can I expect from a Monsta X concert?
Characteristic of K-pop concerts, you'll see impressive choreography performed by the members themselves. Sometimes, backup dancers are included in the choreo for concerts. Also, you can expect to hear fanchants and see fans light up the crowd with official Monsta X light sticks. Memorize the fanchants before the concert if you want to join in. Monsta X sometimes does fun challenges in between songs to entertain the fans. If you don't speak Korean, you'll be able to understand what the members are saying through translators at the concerts.
How long is a Monsta X concert?
Monsta X concerts usually last around three hours, but they may take four hours if you buy a VIP ticket for the hi-touch event.
Who are the members of Monsta X?
Monsta X has seven members. Kihyun is the main vocalist. Wonho, Shownu, Minhyuk and Hyungwon are vocalists. Joohoney is the main rapper, and I.M is the lead rapper. The members were chosen through the survival program No Mercy in 2015. The group's name has a double meaning of "my star" and "monsters conquering the K-pop world." The X in the group's name signifies an unknown element. Anyone who has listened to the group's music can say this is a suitable name. The members play a role in writing some of the group's songs, such as "Alligator," "No Reason," "Oi," "I'll Be There," "If Only" and "5:14 (Last Page)."
What is Monsta X's tour setlist like?
Monsta X often performs 23 songs during the group's tours. Songs included in the group's 2019 tour are "Dramarama," "Trespass," "Hero," "No Reason," "Mohae," "Myself," "Alligator" and "Play It Cool." The group's encores often consist of three songs, which are "Rodeo," "By My Side" and "DJ H.ONE Set."
Who are similar artists?
If you like Monsta X's powerful and dark style, you may also like BTS, Blackpink, Vixx and (G)i-dle. Vixx is known for dark concepts and has songs with the same vibe as "Mohae." BTS has powerful, hard-hitting choreography and music like "Trespass."
Back to Top
Epic events and incredible deals straight to your inbox.