There aren't any Events on the horizon right now.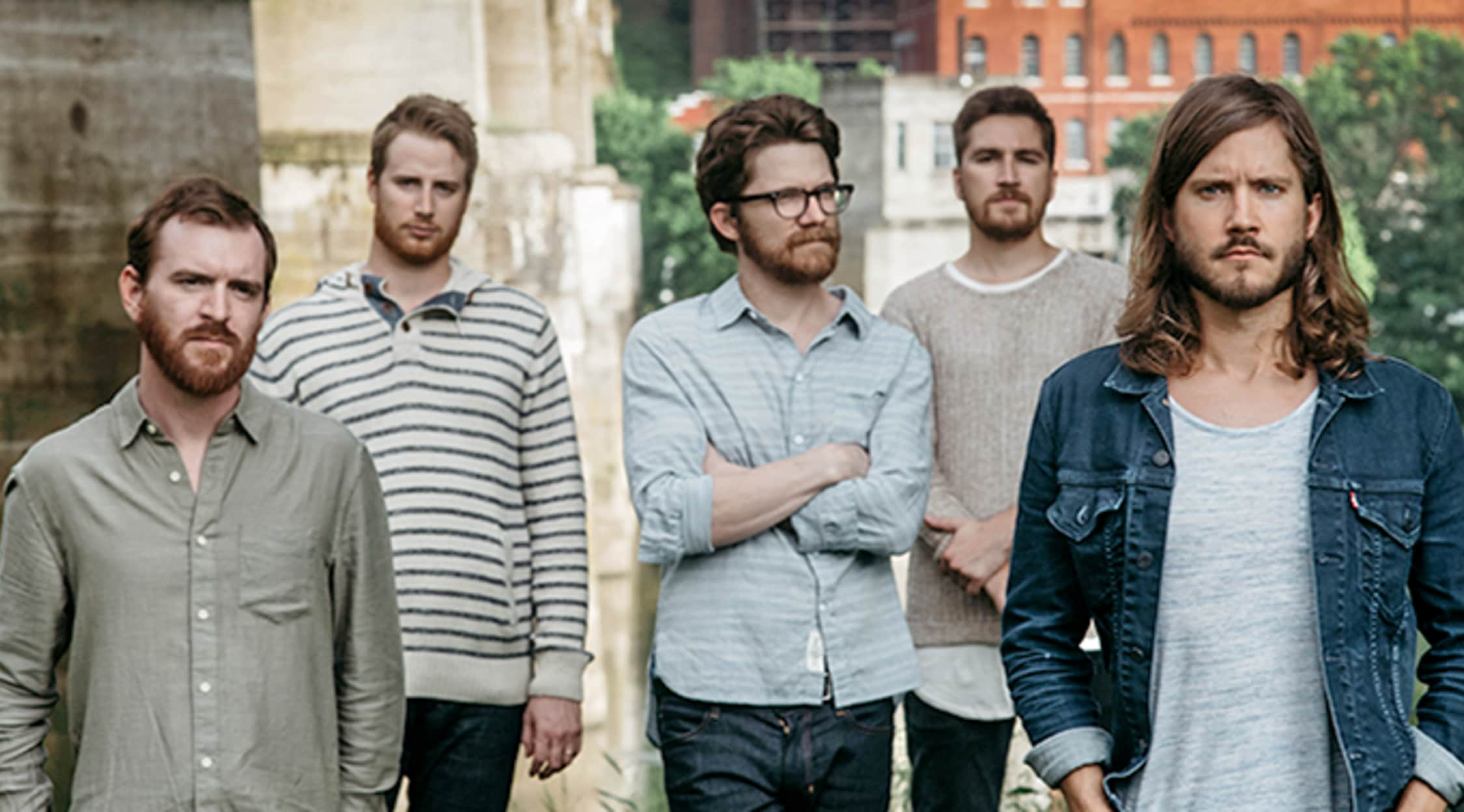 Rovi
Moon Taxi Tickets
Moon Taxi Tickets
Moon Taxi is an American indie rock band made up of lead singer Trevor Terndrup, bass player Tommy Putnam, guitarist Spencer Thompson, drummer Tyler Ritter and keyboardist Wes Bailey. In 2007, the band released its debut album, Melodica, on its own independent label, 12th South Records. Despite popularity in Nashville and on the festival circuit, Moon Taxi would not receive its big break until 2010 when the band released its second studio album, Cabaret. The album was mixed by Grammy Award-winner Vance Howell of the Raconteurs and included a guest feature from Jewish hip-hop star Matisyahu. Since then, the band has continued to gain popularity on the festival circuit, finally signing with RCA records in 2017.
Country Kings of Leon
In 2015, Moon Taxi made the jump from festival favorite to up-and-coming indie band when Rolling Stone magazine dubbed it "the country Kings of Leon." Moon Taxi's unique sound is not the result of one single performer's musical influences. Instead, the group of Alabama rockers who met in college wanted to create something that was an amalgamation of all of their musical influences from country to electro to grunge to rock. The result is a bluesy, folk-style of country rock that has wormed its way into the hearts of audiences across the United States and abroad.
Where can I buy Moon Taxi tickets?
You can get Moon Taxi tickets at StubHub, the world's biggest online ticket marketplace and retailer. StubHub helps you to shop with confidence because your Moon Taxi concert ticket purchase is 100% covered by the FanProtect guarantee.
Is there a Moon Taxi show near me?
Moon Taxi has nearly 20 more concerts left in the 2019 schedule with dates spread throughout the United States and Canada. If you live on either coast or in the southern United States, chances are good that there is a Moon Taxi show near you.
What can I expect from a Moon Taxi concert?
Moon Taxi shows are a study in artistic perfectionism from the lighting to the sound levels to lead singer Trevor Terndrups' smoky voice. While the band maintains a style of a garage jam band experience, attention to detail in these technical areas separates Moon Taxi from the host of country-crossover newcomers that dominate the scene. Seeing Moon Taxi live in concert is like stumbling upon an underground gem at a random open mic night. The band knows how to get the crowd moving, seamlessly alternating its own top hits with popular covers from alternative icons like Queen, Alabama and David Bowie. Be sure to wear comfortable shoes if you get tickets to see Moon Taxi, as it is highly likely you will spend the entire night dancing on your feet.
What are some of Moon Taxi's most popular albums?
Since the group's inception in 2006, Moon Taxi has released five studio albums and appeared at a host of music festivals. However, the group's most popular album is 2008's Live Ride, an album that the band recorded in Nashville, which shocked fans by including all of the songs from Melodica as well as nearly 20 unheard tracks. In addition to Live Ride, the album Daybreaker was a big hit. Daybreaker was released in 2015 and produced by Jacquire King, the musical genius who helped to make Kings of Leon a household name. A leading single from Daybreaker, "All Day, All Night," was featured in a McDonald's commercial in 2015, gaining the group more mainstream recognition.
Who are Moon Taxi's musical influences?
One of the things that makes Moon Taxi so great is that its music reflects the diverse musical influences of all of the members of the band. Lead singer Trevor Terndrup says folk singer Bob Dylan had a huge impact on the personal development of his style. Terndrup also grew up listening to acid rock bands like the Grateful Dead, while bassist Tommy Putnam draws inspiration from '90s-era grunge bands like Nirvana and Stone Temple Pilots. The band members' music also reflects their Southern roots with many similarities to bluegrass or country rock.
Which other performers are similar to Moon Taxi?
Folks who enjoy the alternative, country-tinged rock of Moon Taxi might also enjoy seeing bands like The Revivalists, Bad Suns, COIN and Young the Giant.
Back to Top