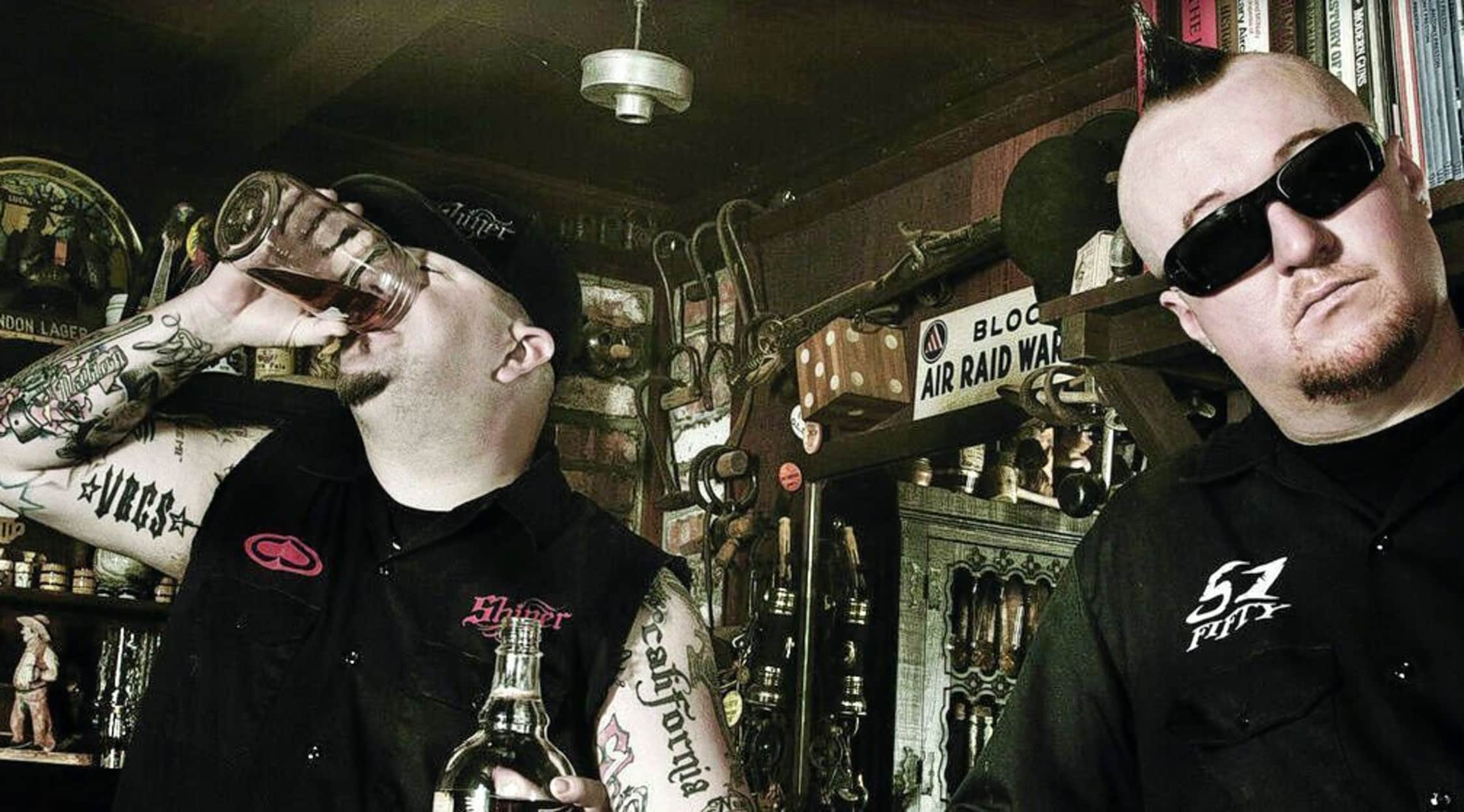 Rovi
Moonshine Bandits Tickets
Moonshine Bandits Concert Schedule
The band that has become a gold standard of West Coast country rap is back, bringing their exuberant and unforgettable catalogue of hits on the road once again. Don't miss Moonshine Bandits as they head to a venue near you, including Sturgis and Rapid City, SD; Modesto, Dixon, and Big Bear Lake, CA; Houston, Dallas, and numerous other locations in Texas; Morgantown, WV; Reading, PA; Sheridan and Gilette, WY; and Las Vegas, NV. Can't make it to a show in these areas? Never fear! Moonshine Bandits are always updating and adding new locations to their most exciting tour yet. Keep checking back for all of their latest performances right here on StubHub.com!
The Moonshine Bandits show at the Scout Bar will be one of their most rousing yet. This hottest of Houston's rock venues and nightclubs promises to bring a night of swaggering, rowdy fun with these freewheeling hick-hoppers. Other awesome down n' dirty venues in which these high lords of hick-hops will perform include the Gas Monkey Bar & Grill in Dallas and the River Run ATV Park in New Summerfield. Be sure to check out their festival appearances at the Las Vegas Bike Week and the Texas Rally Lauau Biker Bash. Don't miss your chance to have the best night of your life - grab your drinking and dancing pals and get your tickets before they're gone!
About Moonshine Bandits
Hailing from Central California, Tex and Bird would form the old-school country rap duo Moonshine Bandits in 2003. Growing up with West Coast rap and country, Tex and Bird were proud of their hard-working, blue-collar, agricultural environment and decided to bring the elements together in a new way. Rap, country, and rock is a small genre but has a strong sense of community among fans and fellow artists. Another central influence on the Moonshine Bandits' sound is the pure good times they had in high school, and their music reflects their commitment to a party atmosphere.
The genre of hick-hop had hardly come into full swing when Moonshine Bandits released their first album Soggy Crackerz. Haystak and Bubba Sparxxx were among the other pioneers in hick-hop, and Sparxx himself would grace the Bandits' 2006 album Prohibition with a guest appearance, alongside Rehab's own Danny Boone. Moonshine Bandits' 2009 effort, Divebars and Truckstops, featured the Bay area artist E-40. In 2011, the Bandits released their bravado-filled, fun-loving Whiskey and Women on the Suburban Noize label. In 2014, they released Calicountry, which saw the return of guest artist Danny Boon as well as their new pal Colt Ford, Sarah Ross (of American Idol fame), the LACS, and Charlie Farley. This latest album is full of catchy tunes and stomping beats that has something for for every party-loving fan.
Previous Hits
The Moonshine Bandits' popularity can be attributed to the loyal fans who make up "The Shiner Nation." They have landed the duo a number one fan favorite video on the website CMT.com, as well as a number two video in the CMT's High Five Countdown. Media aside, the Moonshine Bandits attribute their success to their dedication to shows. By composing music with an ear for what their fans would most appreciate in a live setting, the duo has secured a solid fan base. Their grassroots following is so strong that the Bandits hold an annual "Shiner Fest" - a party uniquely dedicated to the heartfelt connection between Bird, Tex, and their adoring audience.
The Moonshine Bandits' fourth and latest album, Calicountry, earned them more mainstream attention. The album made a splash on the charts this year. It peaked at 126 on the Billboard 200, 27 on Top Independent Albums, 22 on Country Albums, 10 on Top Rap Albums, and number two on Top Heatseekers. The album owes its success to an uncompromising dedication to getting the party started. With its catchy hooks and full-hearted anthems, Calicountry is the perfect accompaniment to a night of good old fashioned high jinks with your favorite hicks and hoydens.
Trivia
The Moonshine Bandits are dedicated to their crafts: music and moonshine. Tex, whose great-great grandfather was a bootlegger during Prohibition, endorses his own hooch. Tex proudly tells the story of his ancestor who used a barber shop as a front for his trade and his grandmother who smuggled the product across town in a baby stroller. Distilled in Modesto, Tex's un-aged, 99 proof whiskey is sold in California, Georgia, and New York. It is available online and comes in Original, Apple Pie, and Peach flavors.
The Moonshine Bandits Concert Experience
The Moonshine Bandits concert experience will reignite your love of cars, drinking, and all-around good times. Seeing a performance by these redoubtable country rap rockers is a once in a lifetime opportunity that you will never forget. Whether they're opening with their pounding first single "California Country" or drawing from the rest of their impressive discography, Moonshine Bandits put on a show that is as feel-good as it is musically memorable. Don't miss the hick-hop concert of the year that you and your friends will be talking about for years to come!
Back to Top
Epic events and incredible deals straight to your inbox.