We didn't find any Events nearby, but here's what's happening in other cities.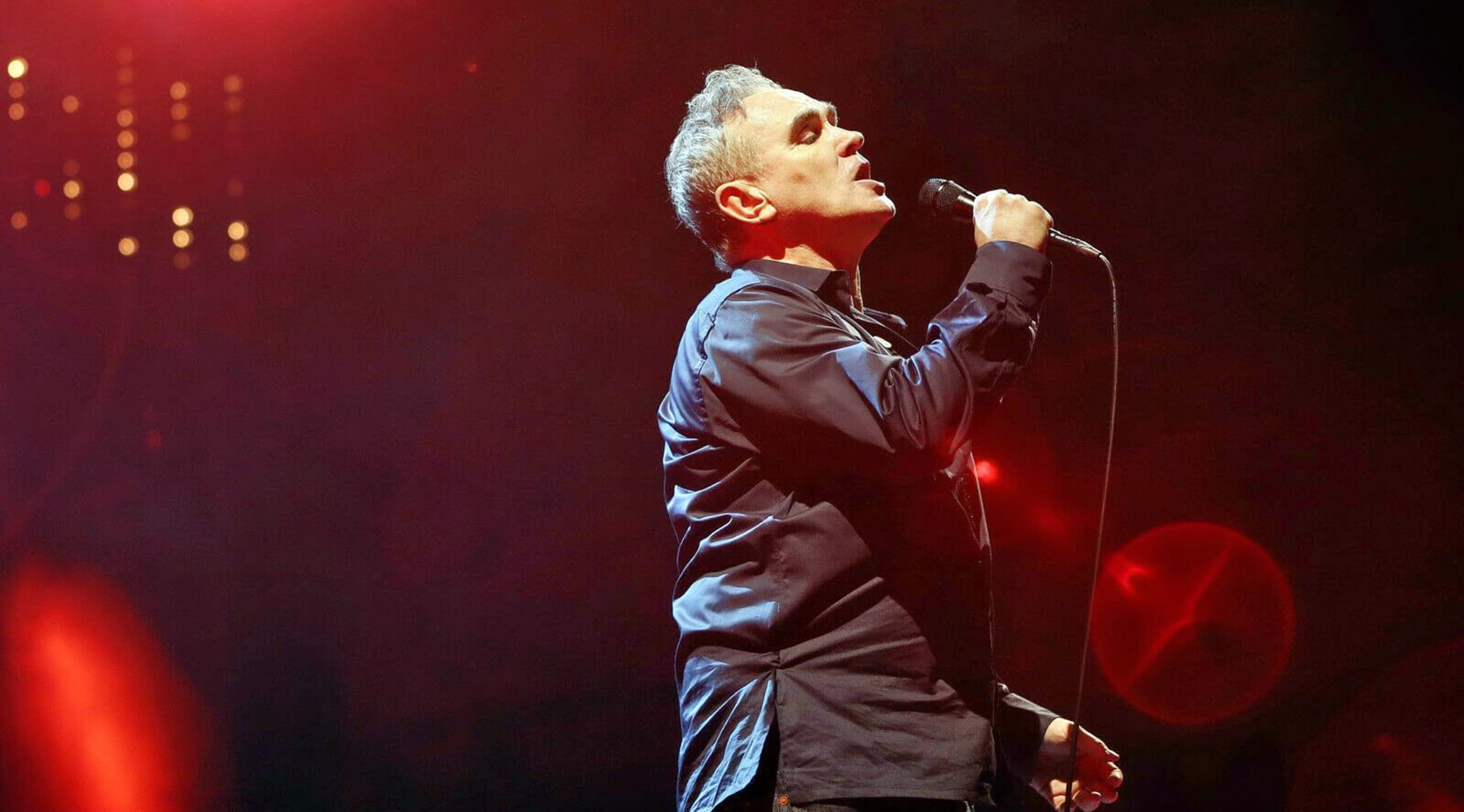 Zuma
Morrissey Tickets
Morrissey Tickets
Born Steven Patrick Morrissey but known simply by his last name, Morrissey is one of the seminal figures in the genres of post-punk, indie rock and Britpop. His music career began in 1977 as the front man of the short-lived punk band the Nosebleeds. However, he would not rise to true prominence until 1982 when he founded and became the vocalist for the band The Smiths. Compounding his stardom as The Smiths frontman, Morrissey would go on to have an extremely successful solo career after the band's breakup in 1988. In that year, he released his debut solo album, Viva Hate, which features, among other beloved songs, perhaps his most well-known work, the song "Suedehead." He has won numerous British music awards and sold more than 10 million albums worldwide in his solo career alone. He's headlined shows across both Britain and the United States, including legendary performances at venues like Wolverhampton Civic Hall, London Royal Albert Hall and the Manchester MEN Arena.
Irish Blood, English Heart
Morrissey's music during his solo career, in particular, has been tinged with a persistent sense of longing for the past, a sense of loss for what once was but now is gone. Fans consider him one of the greatest and most profound lyricists in British music history, earning him status in the United Kingdom as a cultural icon. These themes express themselves in songs about failed relationships and the pain and odd responses that they bring, like "The More You Ignore Me, the Closer I Get," and in politically tinged songs like "Irish Blood, English Heart." He's known for his smooth, soft and even ethereal vocal style, sung in his distinctive baritone. Despite his extremely private personality, he has a commanding and even hypnotizing stage presence that has enthralled fans for decades. This combination of talents has given him enormous success. His 2019 album California Son peaked at No. 7 on the Billboard charts, and his other albums, Years of Refusal, World Peace Is None of Your Business and Vauxhall & I, peaked at No. 11, No. 14 and No. 18.
Where can I buy Morrissey tickets?
Backed by a 100% guarantee of authenticity through its FanProtect program, StubHub makes it easy to buy Morrissey tickets online through either a mobile or desktop device.
What are some of Morrissey's musical influences?
Critics have pointed out that Morrissey's distinctive vocal style traces its roots to the so-called "Northern Women" speaking style common to people living in northern England. As such, 1960s-era female singers hailing from northern England, like Cilla Black and Viv Nicholson, have been great influences on his singing. He's also mentioned New York punk artists like Patti Smith and the Velvet Underground, especially their frontman Lou Reed, as exercising a formative influence on him.
Which songs are usually featured on Morrissey's setlist?
Morrissey concerts include typical include fan favorites like "Irish Blood, English Heart," "Everyday Is Like Sunday," "World Peace Is None of Your Business," "If You Don't Like Me, Don't Look at Me," "The Bullfighter Dies," "Jack the Ripper," "Spent the Day in Bed" and "You're the One for Me, Fatty." He's also begun performing "The More You Ignore Me, the Closer I Get" again for the first time since 2004. Included in many of his setlists are also famous The Smiths songs, like "How Soon Is Now?," "Is it Really So Strange?," "Girl Afraid" and "Panic."
Is Morrissey touring in 2019?
He is currently on a tour of the United States, celebrating and promoting his album California Son. The tour includes stops at such venues as Forest Hills Stadium in Forest Hills, New York; the Merriweather Post Pavilion in Columbia, Maryland; and the Verizon Theatre at Grand Prairie in Grand Prairie, Texas.
How long is a typical Morrissey concert?
Usually, Morrissey plays 20 songs during each concert, including the encore. At approximately 3 to 4 minutes per song, that can make a typical Morrissey concert last anywhere from 60 to 90 minutes.
Who are some artists similar to Morrissey?
Artists similar to Morrissey include his own former band The Smiths, Joy Division, The Cure, Iggy Pop, Johnny Marr and Gene.
Back to Top