MOTHERS DAY MUSIC FESTIVAL
-

Boardwalk Hall, Atlantic City, NJ, US
Mothers Day Music Festival venues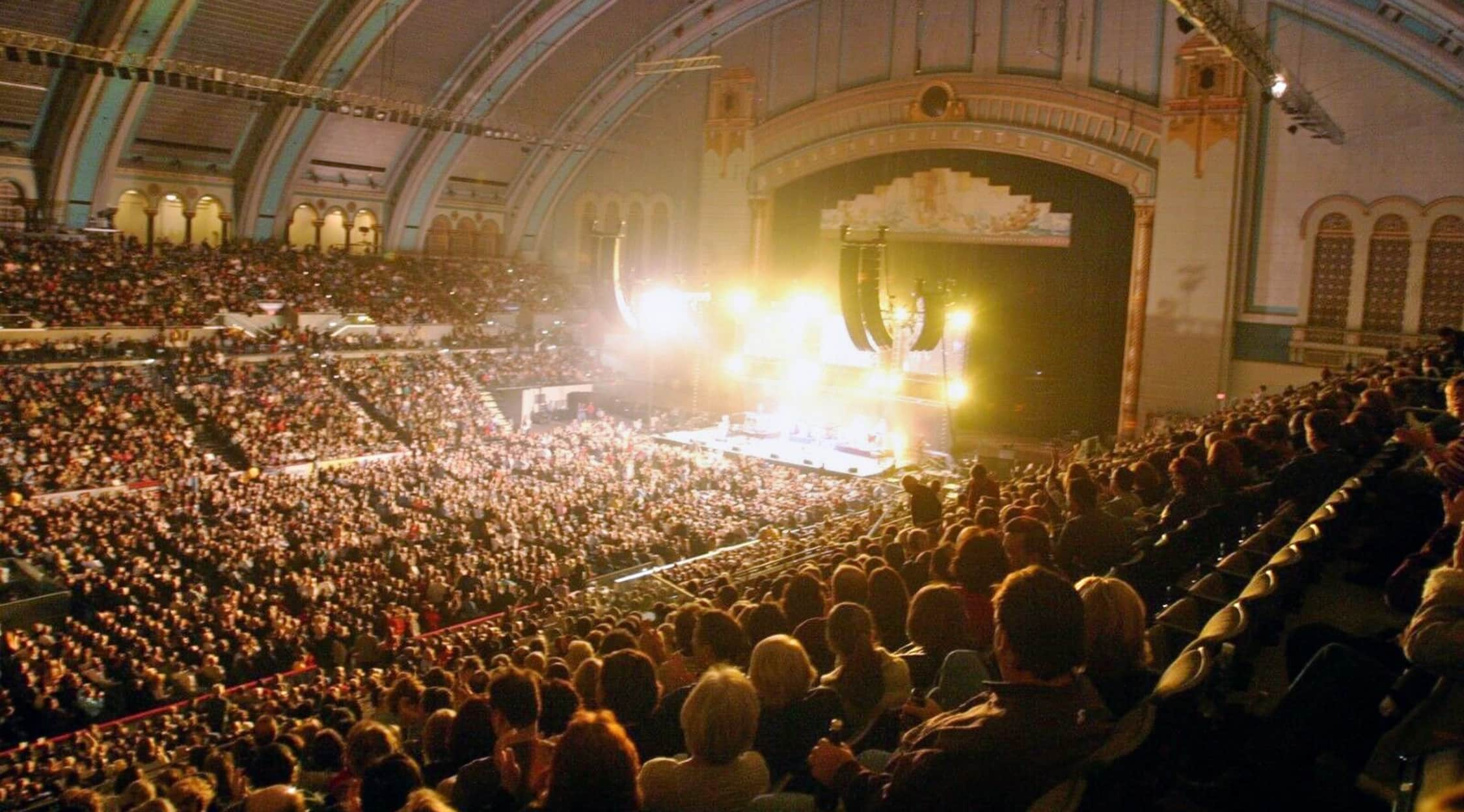 Mother's Day MF
Mothers Day Music Festival Tickets
Mother's Day Music Festival
The Mother's Day Music Festival always delivers an unbelievable lineup of some of the biggest stars in R&B. This year, Mother's Day Music Festivals will take place at the Barclays Center in Brooklyn and Boardwalk Hall in Atlantic City. Bring your loved ones along to this amazing evening of classic and contemporary R&B. Get your tickets today!
About the Mother's Day Music Festival
At Boardwalk Hall in Atlantic City, you can see Charlie Wilson and Maze with Frankie Beverly. This program also showcases some of the biggest names in R&B, and marks the first occasion that Charlie Wilson and Frankie Beverly will share a stage in Atlantic City. The Boardwalk Hall concert is a Platinum Productions event.
Born January 29th, 1953, Charles Kent Wilson is better known as Charlie Wilson or Uncle Charlie, the U.S. R&B producer, songwriter, vocalist, and former lead singer of The Gap Band. Wilson has also forged a successful solo career that has earned him 11 Grammy nominations and more than half as many Image Award nominations (one of which he won). In 2004, he was given an Icon Award from BMI. In 2009, he was given the Icon Award by Soul Train and was named a top Adult R&B act by Billboard magazine. Also that year, his single "There Goes My Baby" topped the Urban Adult singles charts on Billboard.
The quiet storm and soul band Maze sometimes go by Frankie Beverly & Maze or Maze featuring Frankie Beverly. They were formed in the first half of the '70s in San Francisco.
Born April 26th, 1978, Myron Avant is the U.S. R&B artist Avant. His most well-known hits include "Read Your Mind" (a remix that features Snoop Dogg, released in September of 2003), "My First Love" (released in two versions, with one featuring KeKe Wyatt), and "Separated" (a remix that features Kelly Rowland). Avant was a featured artist in a remix of "Karma" by Lloyd Banks, a song taken from Banks' 2004 LP The Hunger for More. Also in 2004, Avant had a brief appearance in the movie BarberShop 2: Back in Business. Avant released an eponymous album in December of 2008. Currently, Avant is signed to the Verve Forecast label, through which he issued his sixth proper studio full-length, The Letter (whose working title was Wake Up) in December of 2010. The Letter features such producers as Kajun, Marshall Leathers, Mike City, and The Pentagon. R. Kelly is among Avant's biggest inspirations and influences. The VIII, Avant's eighth studio LP, was issued in September of 2015.
Born on July 5th, 1973, Joseph Lewis Thomas is best-known as Joe, the U.S. R&B artist and producer. Hailing from Georgia, this crooning Casanova combines modern hip-hop, his gospel roots, and classic soul.
Born October 15th, 1970, Elgin Baylor Lumpkin is best-known as Ginuwine, the U.S. actor, dancer, songwriter, and vocalist. In the '90s, he joined the roster of Epic Records, and he has stayed there ever since. He has issued many platinum and multi-platinum singles and LPs, and he was one of the biggest R&B acts in the '90s and '00s.
Born January 1st, 1976, Durrell Babbs is best-known as Tank, the U.S. record producer, songwriter, and vocalist. His contemporary R&B offerings match the best works of all the genre's superstars, including Jamie Foxx and Aaliyah.
Born October 24th, 1980, Monica Denise Arnold is the American actress, record producer, songwriter, and vocalist Monica. She grew up in Georgia, and she started performing from a young age. When she was 10 years old, she joined a touring gospel ensemble. After she issued her debut LP, 1996's Miss Thang, she found herself in the national spotlight. The album would be certified multi-platinum. Its two lead singles, "Before You Walk Out of My Life" and "Don't Take It Personal", would establish her as the youngest artist to land two number one hits on Billboard's R&B singles chart in a row. In 1998, she released her follow-up LP, The Boy is Mine, which found major commercial success on charts all over the world. Driven by its title cut, which topped the charts and won a Grammy Award, it generated another two number one Billboard hits in "Angel of Mine" and "The First Night". With this sophomore effort, Monica was established among the biggest urban R&B singers of the '90s.
Born October 15th, 1981, Keyshia Cole is U.S. TV personality, business owner, producer, songwriter, and vocalist. She is from Oakland, CA, and she began her musical career when she was introduced to MC Hammer as a pre-teen. Later, she was introduced to hip-hop artist Tupac Shakur. When she was 18, she relocated to L.A. and joined the roster of A&M Records. Her album debut, The Way It Is, was issued in 2005. It generated five hit singles: "Love", "I Should Have Cheated", "(I Just Want It) To Be Over", "I Changed My Mind", and "Never".
Previous Hits
When you got to the highly anticipated Mother's Day Music Festival, you can look forward to experiencing all of your favorite R&B hits, both classic and contemporary, from a lineup of some of the biggest names in the genre. This unforgettable night of entertainment will contain such hits as Joe's "I Wanna Know", Tank's "Please Don't Go", Monica's "Don't Take It Personal", Keyshia Cole's "Let It Go", Ginuwine's "In Those Jeans", Avant's "Don't Say No", Charlie Wilson's "Charlie, Last Name Wilson", Maze's "Back in Stride", and more!
Trivia
Charlie Wilson got the nickname of "Uncle Charlie" from his good friend Snoop Dogg.
The Mother's Day Music Festival Concert Experience
Bring your family and loved ones to the Mother's Day Music Festival. This is one of the most hotly anticipated R&B concerts of the year, as a lineup of some of the genre's biggest stars will all be sharing a single stage in a single night. Whether you love the strident strains of Keyshia Cole or the sweet crooning of Maze, the Mother's Day Music Festival will be a night that you won't soon forget. Don't miss out on your chance to see some of the biggest R&B stars in a one amazing night!
Back to Top
Epic events and incredible deals straight to your inbox.