There aren't any Events on the horizon right now.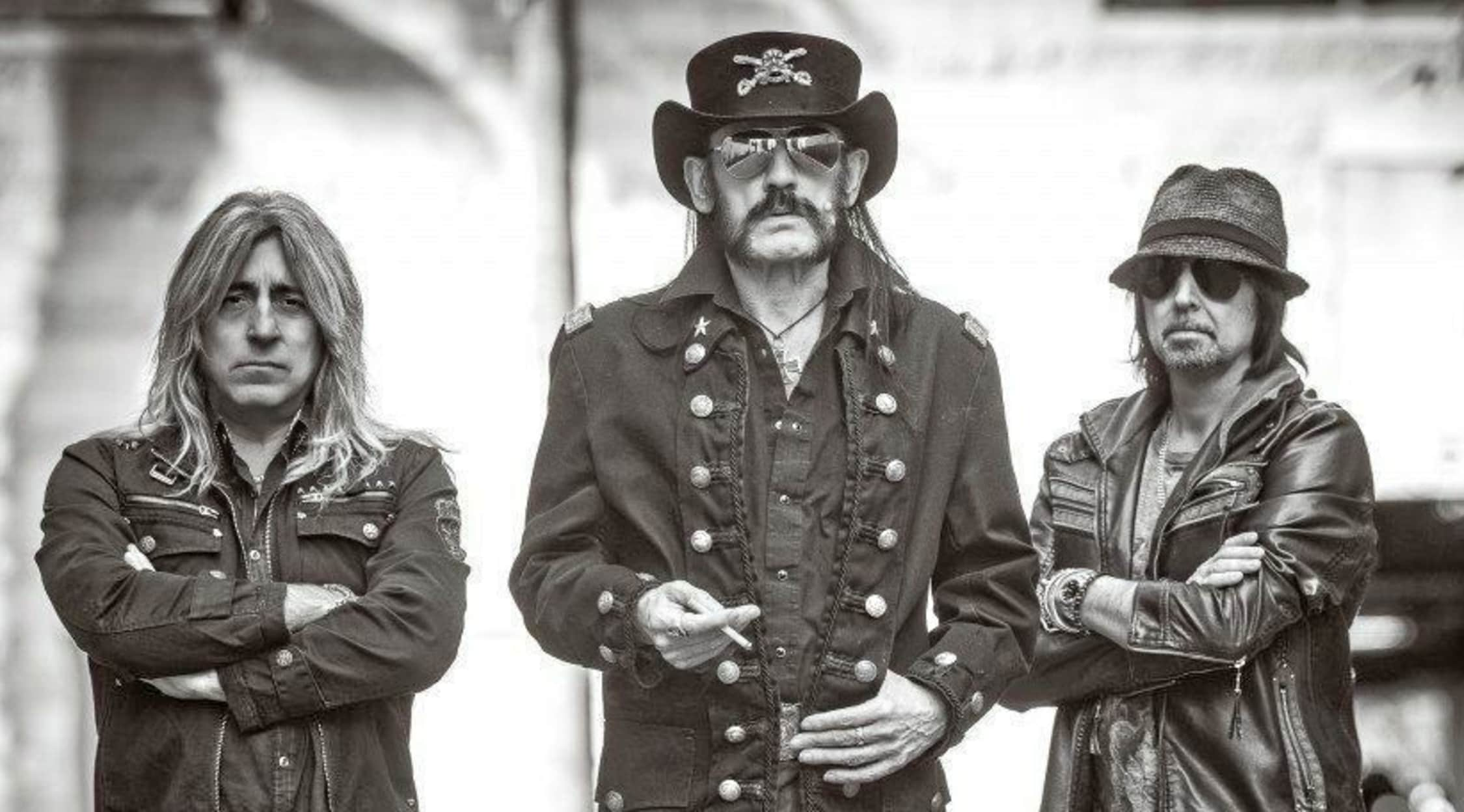 Rovi
Motorhead Tickets
Motorhead Concert Schedule
Since forming in 1975, Motorhead has remained one of the biggest names in heavy metal. Few bands can rock harder than Motorhead, the famed British speed metal band that is responsible for major hits like "Overkill" and "Ace of Spades." For the past four decades, Motorhead has been rocking out on stages all over the world, and now they might just be heading to a concert venue near you! When this famed and acclaimed heavy metal outfit makes their way to your neck of the woods this year, make sure that you and your rock-loving friends are in the audience to witness one of the most explosive concerts of the year!
Beginning this August, Motorhead will be tearing up stages all over the US, which means they might be heading your way in the upcoming months! Motorhead will be stopping at top-tier venues in cities like Riverside, San Francisco, Las Vegas, Los Angeles, Salt Lake City, Cedar Park, Dallas, Saint Louis, Detroit, Indianapolis, Wallingford, Wantagh, Charlotte, Orlando, and many more! With so many US shows scheduled for the upcoming months, Motorhead is sure to be one of the most talked about touring rock groups of the year—so don't miss out and make sure to lock down your tickets to an upcoming Motorhead concert before it's too late! In just a few quick clicks on your computer, you could have your Motorhead tickets thanks to StubHub, but you need to act fast! These Motorhead tickets are bound to sell out fast!
Motorhead Background
Motorhead's lineup has changed slightly over the past several decades, but it still remains one of the best lineups in the rock world! Ian "Lemmy" Kilmister, Phil "Wizzo" Campbell, and Mikkey Dee can put on one of the most explosive shows you'll ever see, which is why so many hard rock lovers are already clamoring for tickets to upcoming Motorhead shows. Lemmy first formed Motorhead back in 1975, when he decided to create a band that churned out "fast and vicious" music, which was exactly what he did. By the end of the '70s, Motorhead was one of the most popular bands in the hard rock scene, and they had achieved fans all over the globe. No matter where Motorhead performed, they wowed fans and critics alike with their electrifying live shows, and to this day they are still known for their wildly entertaining and adrenaline-inducing rock performances!
Motorhead has been an icon in the hard rock world for decades, and they were one of the driving forces in British heavy metal during the late '70s and '80s. To date, this famed rock band has sold over 15 million records around the world, and they consistently score spots on lists of best artists in hard rock. Even VH1 listed Motorhead as the 26th greatest artist of hard rock, and both critics and fans agree that this British metal troupe is one of the very best acts in history. Whether you've seen Motorhead several times in concert or have yet to see this famed rock outfit in action, this is definitely one rock band you don't want to miss seeing live in concert! Fortunately, thanks to StubHub you never have to miss seeing your favorite rock bands in concert—simply head to StubHub today and lock down your Motorhead tickets as soon as possible!
Greatest Hits
Motorhead is one of the most prolific hard rock acts of all time, with 21 studio albums, 10 live albums, and six compilation albums in their repertoire. Some of their most popular hits include hard rock anthems like "No Class," "Motorhead," "Ace of Spades," "Killed by Death," "The One to Sing the Blues," "Iron Fist," "Shine," and "Born to Raise Hell." With so many massive hard rock anthems in their repertoire, it's easy to see why Motorhead is still considered a true legend in the rock world. If you're a fan of hard rock, make sure to lock down your Motorhead tickets as soon as possible, as these in-demand rock shows are sure to sell out fast! Hurry, though, as these highly anticipated rock shows are bound to fly fast—grab yours on StubHub before it's too late!
Trivia
Over the past several decades, Motorhead has been the subject of over a dozen hit tribute albums, proving that they're true icons in the hard rock world.
The Experience
Are you ready to see one of the best heavy metal bands of all time in concert? Then make sure to snag your Motorhead tickets on StubHub while they're still available! You better act fast, though, because Motorhead has been known to sell out major venues around the world, and these upcoming shows are sparking serious excitement amongst rock fans across the US. So don't waste another second—check out StubHub's ticket selection today and get ready to see Motorhead rock out in front of your very eyes!
Back to Top