There aren't any Events on the horizon right now.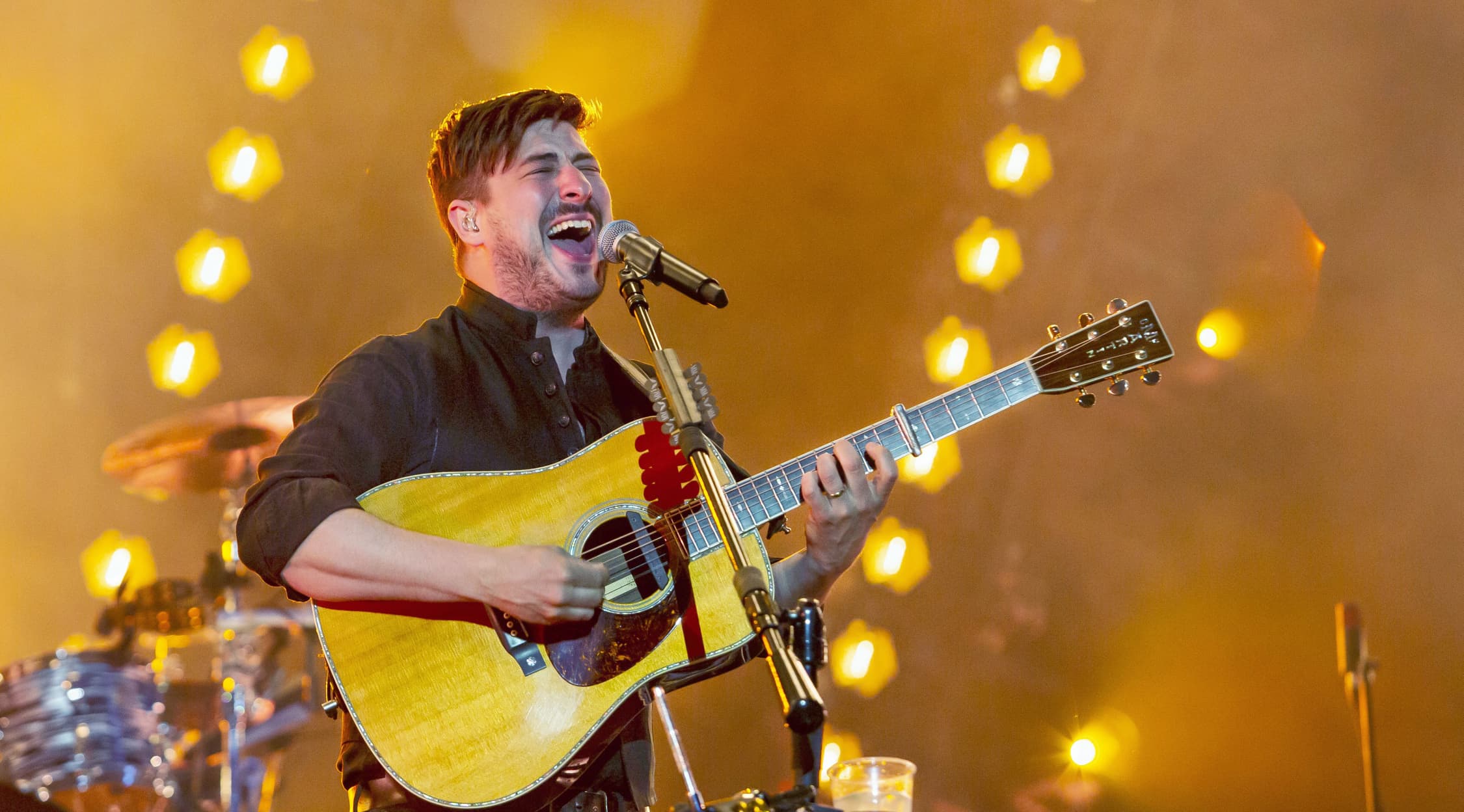 Zuma
Mumford & Sons Tickets
Mumford and Sons Tickets
Mumford and Sons is one of the fastest growing and most popular rock bands of its generation, delivering a live stage performance not to be missed. The British quartet was formed in 2007, and the original lineup is still playing together today. The band's breakout album was Sight No More, released in 2009. This band would shoot up the charts over the course of 2009 and 2010, bringing Mumford and Sons record sales and fame. The band has released multiple albums since that time and has won a slew of industry awards along the way with some saying that it is the most famous British rock band since the Beatles.
Mumford and Sons' Unique Musical Style
While Mumford and Sons is a British outfit, you may mistake them for Americans. This is thanks to their usage of traditional folk instrumentation along with the usual guitar, bass, keys and drums you typically find with a rock band. On the band's recordings, you are likely to hear instruments such as the banjo, mandolin, and acoustic upright bass, which are instruments traditionally used with a bluegrass band. This instrumentation gives the group a unique sound that helped them stick out among the crowd during their rise to fame in 2009 and 2010.
Where can I buy Mumford and Sons tickets?
The best place to purchase tickets to Mumford and Sons concerts is at the largest online marketplace for event tickets: Stubhub.com. For your convenience, there is both a desktop and mobile version of the platform available to concertgoers.
What are some of the other albums the band has released?
Since their breakout album, Sight No More, Mumford and Sons has remained consistent in writing and recording music. This includes the release of studio albums like Babel,Wilder Mind and Delta. Each album is filled out with guest musicians and an added backing band to give Mumford and Sons their signature sound.
Has Mumford and Sons won any awards?
During their career, Mumford and Sons has won a variety of different industry awards both in their home country of England and in the United States. Most notably, the group won the Grammy for Best Album of the Year in 2013 for Babel. Their debut album, Sight No More was successful at the 2011 Billboard Music Awards, taking home the honor for Top Rock Album, Top Rock Artist and Top Alternative Artist. The British awards the band has won include The Q Award for Best New Act. In Canada, the group even took home the 2013 Juno Award for Best International Group. As you can see, this band's mantel is not bare when it comes to awards.
Who are the members of Mumford and Sons?
The core group of Mumford and Sons consists of four musicians. The band is fronted by lead singer and guitarist, Marcus Mumford. Ben Lovett plays keyboards, Winston Marshall is a multi-instrumentalist and Ted Dwane plays bass. Each member of the group also carries vocal duties. On the album, a variety of people fill the drum chair, including Marcus Mumford himself.
What kind of set list can I expect at a Mumford and Sons concert?
A Mumford and Sons tour is usually in support of the band's newest album release. This means you will hear a selection of songs from that album and a variety of past hits at each show. Most Mumford and Sons concerts are two full sets and an encore, except for festivals, which are usually one set.
What are some other groups I might enjoy if I like Mumford and Sons?
Fans of Mumford and Sons may also want to check out other bands like the Alabama Shakes, The Lumineers, and Tame Impala.
Back to Top
Epic events and incredible deals straight to your inbox.