We didn't find any Events nearby, but here's what's happening in other cities.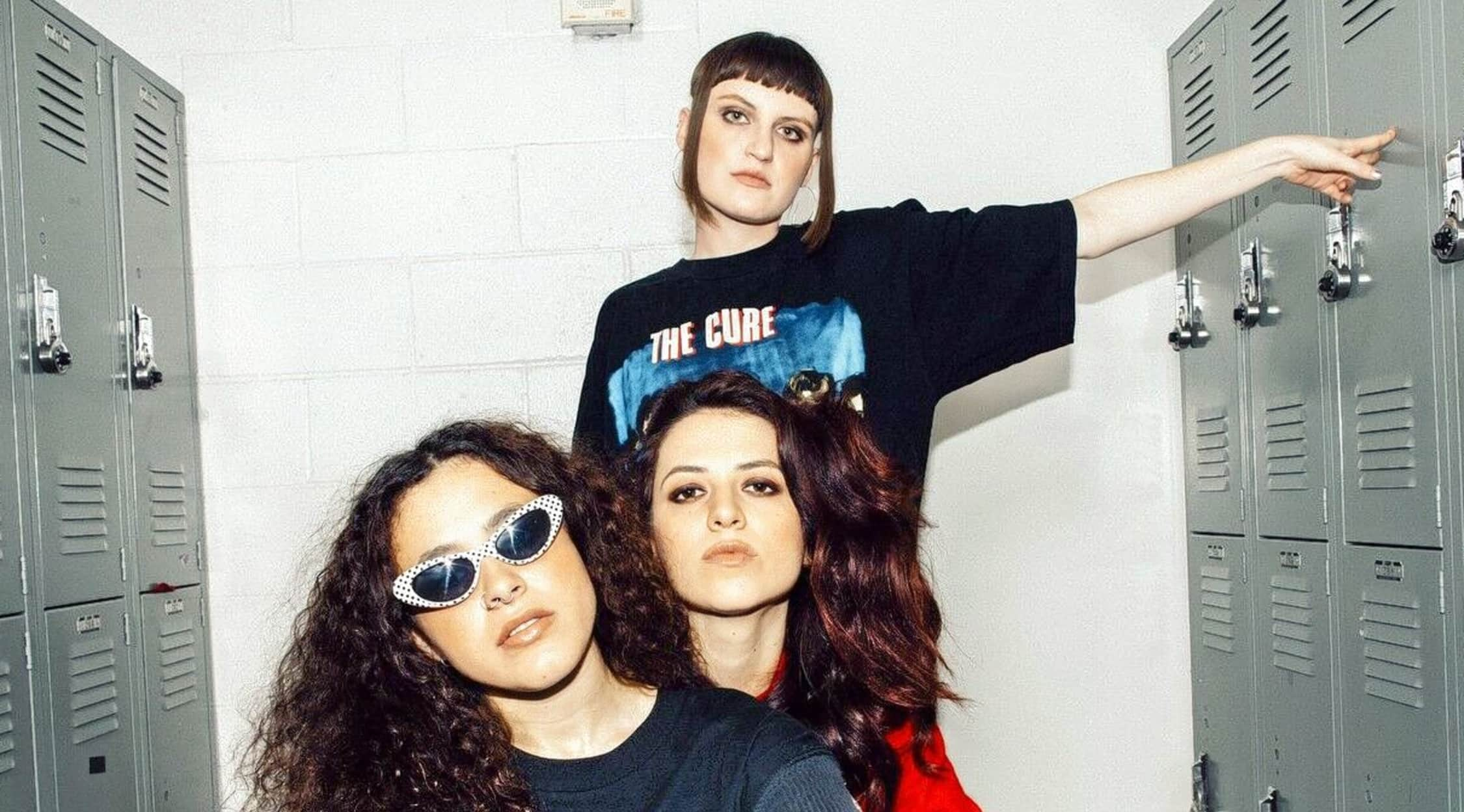 Rovi
MUNA Tickets
MUNA tour dates
MUNA is an all-girl group known for their electropop sound, heartfelt lyrics and strong stance on gender issues. The trio, made up of Katie Gavin, Josette Maskin and Naomi McPherson, has performed at shows and festivals around the world since they formed at college in 2013. Their most popular songs include "I Know a Place," "Winterbreak" and "Loudspeaker."
MUNA's history
Gavin, Maskin and McPherson became friends while studying at the University of Southern California and formed a musical connection when they first played together at a party. Although guitar players Maskin and McPherson had a background in rock music, they found that adding Gavin's vocals to the mix created a compelling pop sound. The three band members also bonded over their queer identities, which has become an important theme of their lyrics. Unusually for pop music, they avoid using gender pronouns.
MUNA first began working together in 2013, writing songs collaboratively as a group. From the start, their music had a strong '80s influence. By the following year they were performing live regularly, playing early gigs at Los Angeles venues such as The Troubadour and Los Globos. Performing confidently with live instruments, the band earned the respect of the music press and surprised those who underestimated their abilities as a young girl group. In 2014, they independently released their first EP, More Perfect. The success of the EP caught the attention of major record labels, and the band signed deals with RCA in the U.S. and Columbia in the U.K.
In 2016, MUNA finally released their second EP, Loudspeaker. The singles "Loudspeaker" and "Winterbreak" in particular received critical acclaim and helped the band build a strong fan base both in the U.S. and internationally. That year they supported established acts such as Of Monsters and Men and Chairlift and embarked on their own MUNA tour. They traveled to Europe to play shows such as The Great Escape festival in Brighton, while back in the U.S. they appeared at Lollapalooza Chicago. They also performed on The Tonight Show Starring Jimmy Fallon, making their network television debut.
2017 saw MUNA's fan base grow as they released their debut album, About U. They also saw success with the single "I Know a Place," which attracted attention when they made a political statement by changing the lyrics during a performance on Jimmy Kimmel Live. The group were also chosen as one of the support acts for the first solo world tour by One Direction member Harry Styles. Their tour dates together include cities in the U.S. and Europe.
Similar to MUNA
MUNA tickets are popular with fans of electropop music. Other up-and-coming artists they may enjoy include LANY and Kiiara.
Back to Top