There aren't any Events on the horizon right now.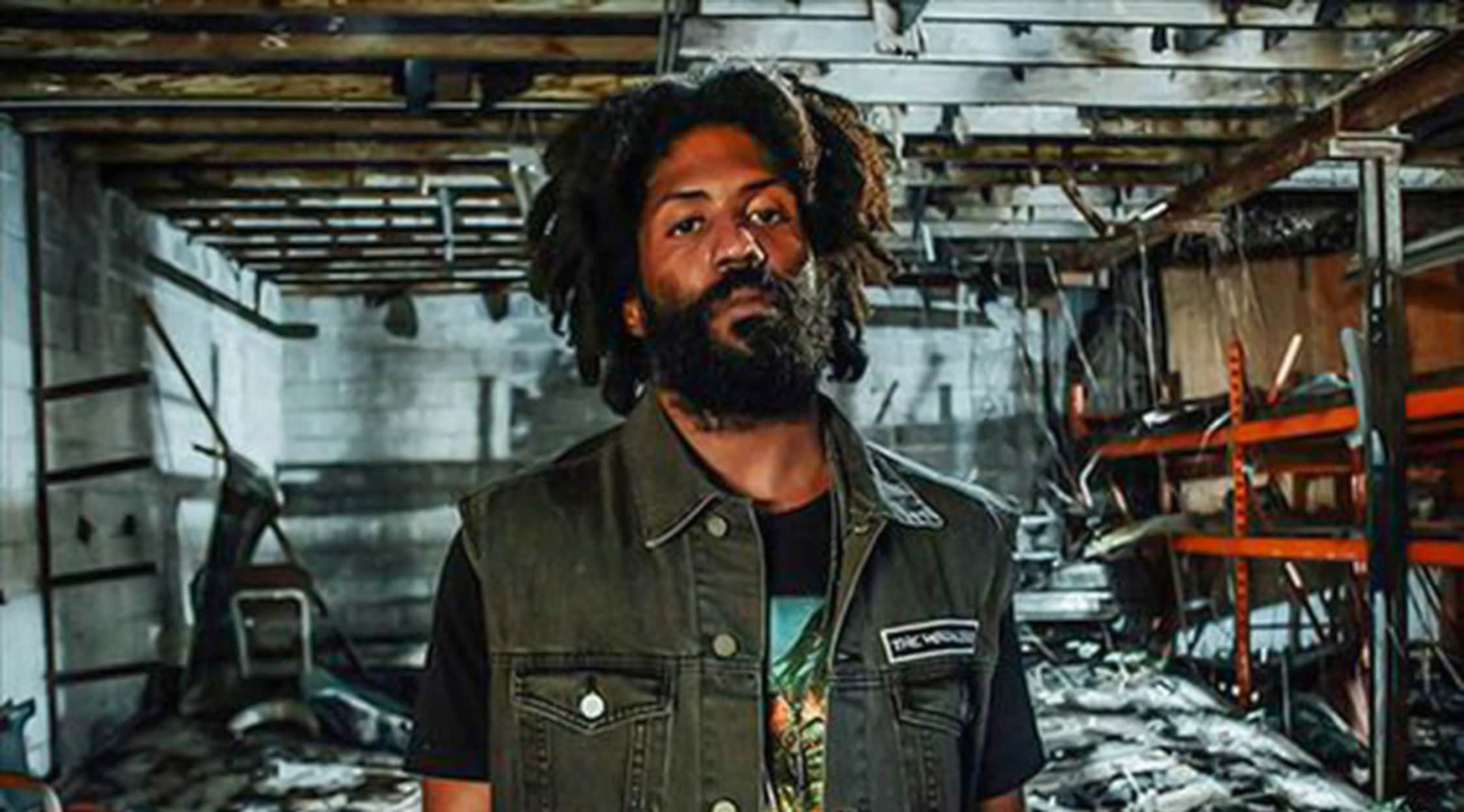 Rovi
Murs Tickets
Murs - The 2015 Tour
Legendary west coast hip hop phenom Murs is at it again, taking his decades long discography to the road as he prepares to spit hard hitting rap rhymes at locations all across the US of A. Don't miss the Murs 2015 tour as it makes its way to a city near you, with an ever expanding list of tour stops including: Anaheim, CA; Los Angeles, CA; and Lawrence, KS. Don't see the Murs 2015 tour making its way to a local near you? Keep calm and always keep checking back because the Murs 2015 tour is constantly adding new and exciting tour dates at locations all throughout North America. Murs' current tour dates are just a small taste of bigger and better things to come for this hip hop legend, a first volley of shows that will build momentum for Murs as he raps his way through the latter half of the decade. Stay up-to-date on all his latest and most up to the second tour info right here at StubHub - your number one spot on the web for all of your online concert ticket needs.
Murs will be setting off his 2015 tour in style as he makes his way down into the heart of the heartland, shaking middle America to its core as he makes the trek into Lawrence, KS. There he'll be setting musical fire to the streets as he makes his way to the Granada Theater Lawrence, Kansas' definitive musical cornerstone that regularly hosts the biggest names in the music industry, from top tier rappers to head banging heavy metal rockers.
Next up, Murs will be setting course due west as he makes his way to the happiest city on earth - Anaheim, California. He'll be lighting up the Golden State like never before as he heads to the iconic House of Blues of Anaheim, one of the definitive music venues southern California has to offer that sits just a stone's throw from all the fun and excitement that is Disneyland, California. Enjoy a luxurious day at the happiest place on earth before you head to catch a glimpse of the Murs 2015 tour as it rocks the House of Blues to the ground, the perfect way to end a perfect day in the heart of Californ-i-a.
Murs will be putting a nail in 2015 as he makes his way further north to Los Angeles, California, where he'll be closing out the year with a breathtaking performance at the Fonda Theatre. Located in the heart of the entertainment industry mecca that is Los Angeles, the Fonda is one of the city's longest standing concert halls that regularly plays host to the greatest names in music the world over.
Whether you're a longtime fan or a newcomer to the Murs music phenomenon, the Murs 2015 tour is a must experience tour event that has fans, critics, and hip hopheads everywhere seizing up with excitement. Be sure to hop aboard the Murs 2015 tour train as it chugs, spits, and slay spits way into a local near you!
About Murs
Hailing from Los Angeles, California, Murs came of age in the heart of the west coast rap scene, getting into the game during his early years while still a student in high school. Murs formed close ties with like minded musicians Scarub and Eligh, with the trio forming the group 3 Melancholy Gypsys which would help ground and direct their early sound. They eventually joined forces with Sunspot Jones and a small crew of other California rappers, forming all time greatest hip hop act Living Legends that would help Murs get his early breaks into the musical mainstream.
By 1996, Murs dived into his solo career, releasing his debut album F'Real and making waves all throughout the late 90s hip hop scene. The success of his debut set the stage for Murs to quickly climb the rungs of the hip hop music world throughout the decade, with Murs receiving praise from both traditional hip hop outlets as well as from established critics outside the west coast rap scene. His rapidly growing success eventually earned him a major record deal with Warner Bros., with the Warner Bros. era of Murs' career kicking off with the classic 00s albums Murs for President and Sweet Lord.
Murs marked his entry into his third decade of musical mastery with his Varsity Blues Ep in 2011, a collaborative piece that included the likes of Droop-E and Aesop Rock in the studio with Murs. He also collaborated with talented musician Fashawn on the 2012 LP This Generation, and his knack for collaborative genius has not slowed one iota as has continued to release a slurry of collaborative masterpieces year after year. His most recent work, !MURSDAY!, would see Murs hit the studio with talented performer !MAYDAY!.
Previous Hits
One of Murs' earliest big name hits came in 2005, with the release of Murray's Revenge on the Record Collection label. Featuring producer 9th Wonder, Murray's Revenge received near universal acclaim with critics, with coveted 4 out of 5 star ratings from the folks at AllMusic, AllHipHop, HipHopDX, and Okayplayer. The album climbed to #4 on the US Heatseekers chart and #15 on the Independent Albums chart, hot on the momentum of hit such as "Barbershop" and "L.A.".
Trivia
One of Murs' most memorable singles, "Time Is Now", dropped in 2008. Murs collaborated with the godfather of rap himself, Snoop Dogg, who helped work on the single.
Murs has dropped two mind blowing mixtapes over the last five years, including 2011's Mursworld 2011 Winter/Spring and 2014's Shut Your Trap.
The Murs Concert Experience
For longtime Murs diehards and newcomers to the Murs music fold, the Murs concert experience is a must catch musical extravaganza that will keep you on your feet and vibing along all night long. A perfect combination of charisma, talent, and on his feet improvisation, a Murs live performance is a once in a lifetime hip hop event that you will never forget. Don't miss your chance to catch this living legend, live and in the flesh - get your tickets today!
Back to Top
Epic events and incredible deals straight to your inbox.