There aren't any Events on the horizon right now.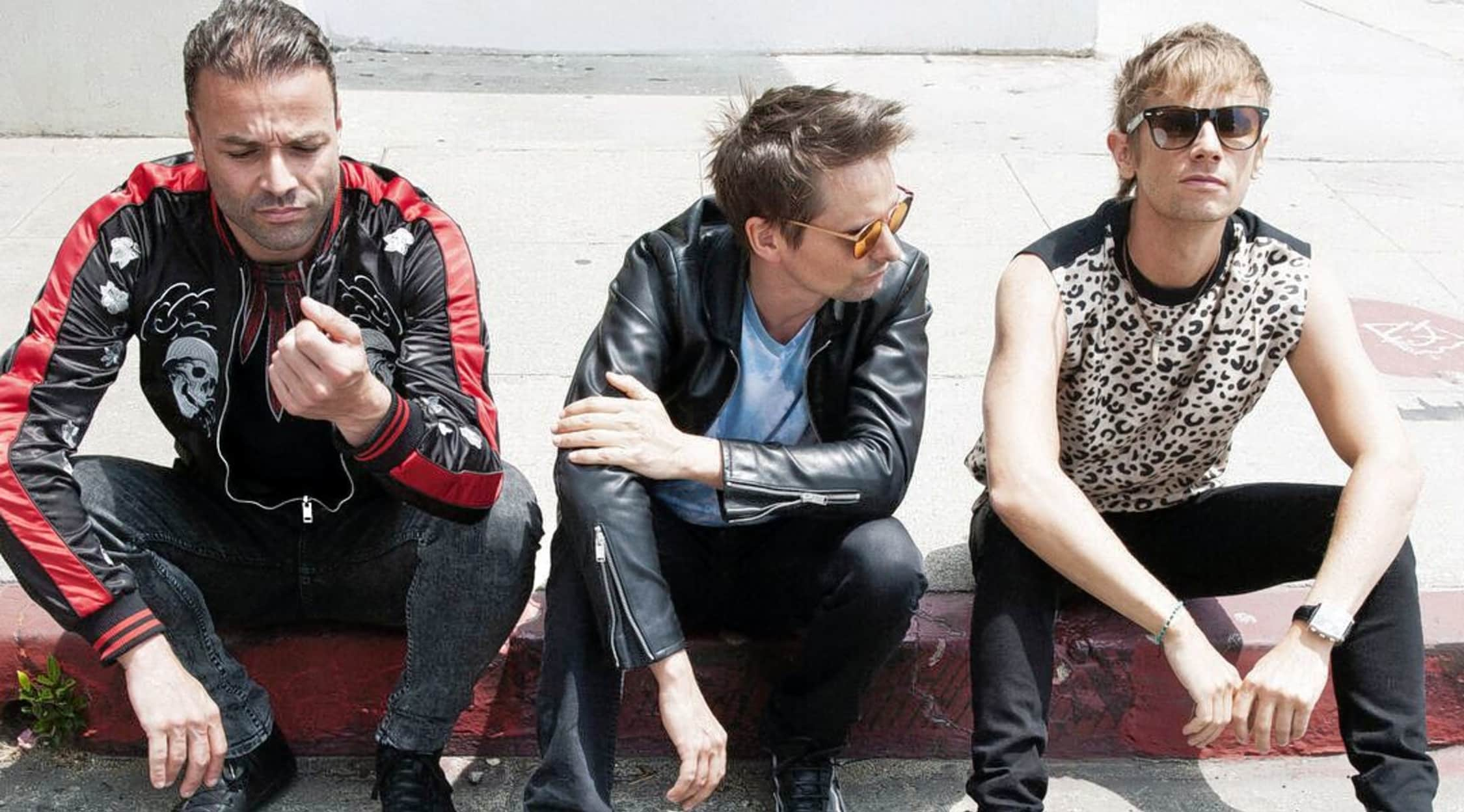 Rovi
Muse Tickets
Muse tickets
Despite being a British band, Muse continues to sell out stadium arenas in the US. With seven albums that span across a multitude of genres, Muse isn't afraid to test its limits if it means putting on the best rock show possible. From giant moving robots to drones that fly over the audience, Muse's shows are akin to what Pink Floyd's shows were in the '80s. With its experimental sound and out-of-this-world performances, Muse exhibits the true spirit of rock and roll at every concert, helping to establish themselves as being one of the best rock acts of our time.
Who Is Muse?
Muse got its start in Teignmouth, Devon, in 1994. Drummer Dom Howard, front man Matt Bellamy and bassist Chris Wolstenholme met during their stay at Teignmouth Community College. Since then, the band members worked hard to establish themselves as a rock band to remember. It wasn't until its third album Black Holes and Revelations that it experienced real mainstream US success, though. Its song "Supermassive Black Hole" was featured in the Twilight movie, gaining it a new generation of young fans. Some of its other major hits include "Uprising" off of its fifth album, The Resistance, and "Madness" off of the album following that. Seemingly overnight, Muse went from a small British band to a worldwide rock star band.
Where can I buy Muse tickets?
No matter when or where you want to see Muse, StubHub is the place to go to find the seats you want.
Has Muse put out any live concert DVDs?
So far, the band has put out three different live concert movies: two DVDs and one that showed in theaters only. The movie, Muse: Live At Rome Olympic Stadium, showed what was at the time the band's biggest and best tour yet in support of their The 2nd Law album. In it, not only did actors weaving in and out of the audience and on the stage help send the message and meaning of the songs home, but the band had a mock factory in the background, shooting out flames and playing music video footage. Its most recent concert footage was shown in select theaters for one day only. It showed footage from its Drones tour, which was the first concept album put out by front man Matt Bellamy.
What is Muse's music about?
Just like with concert style, the band members aren't afraid to push themselves with their music either. Some of the topics that singer and songwriter Matt Bellamy has tackled include relationships with religion and God to capitalism and climate change. Muse has covered both the big and small picture in its music.
What's Muse's most recent album?
The band's most recent album, Simulation Theory, explores the consequences of an increasingly digital world. With '80s-inspired synths and aesthetics, the whole album takes the concept of virtual reality and science fiction elements to make you question your own reality.
What makes Muse concerts unique?
Muse has always put on energetic shows that push the boundaries of what you expect. From flying acrobats during its tour in support of its third album, Absolution, to a literal giant robot named Murph who reaches out to the audience and towers over the stage, the theatrics in its shows matches the dramatic flair of its music.
Is Muse touring now?
Most recently, Muse is touring Europe for the album, Simulation Theory. When the band was in the United States, Walk the Moon gave them their support. The band is also known to play the occasional festival circuit during summer months. While there's no telling when the band will come back around for another tour, there's no doubting that it will be a tour to remember.
Back to Top