There aren't any Events on the horizon right now.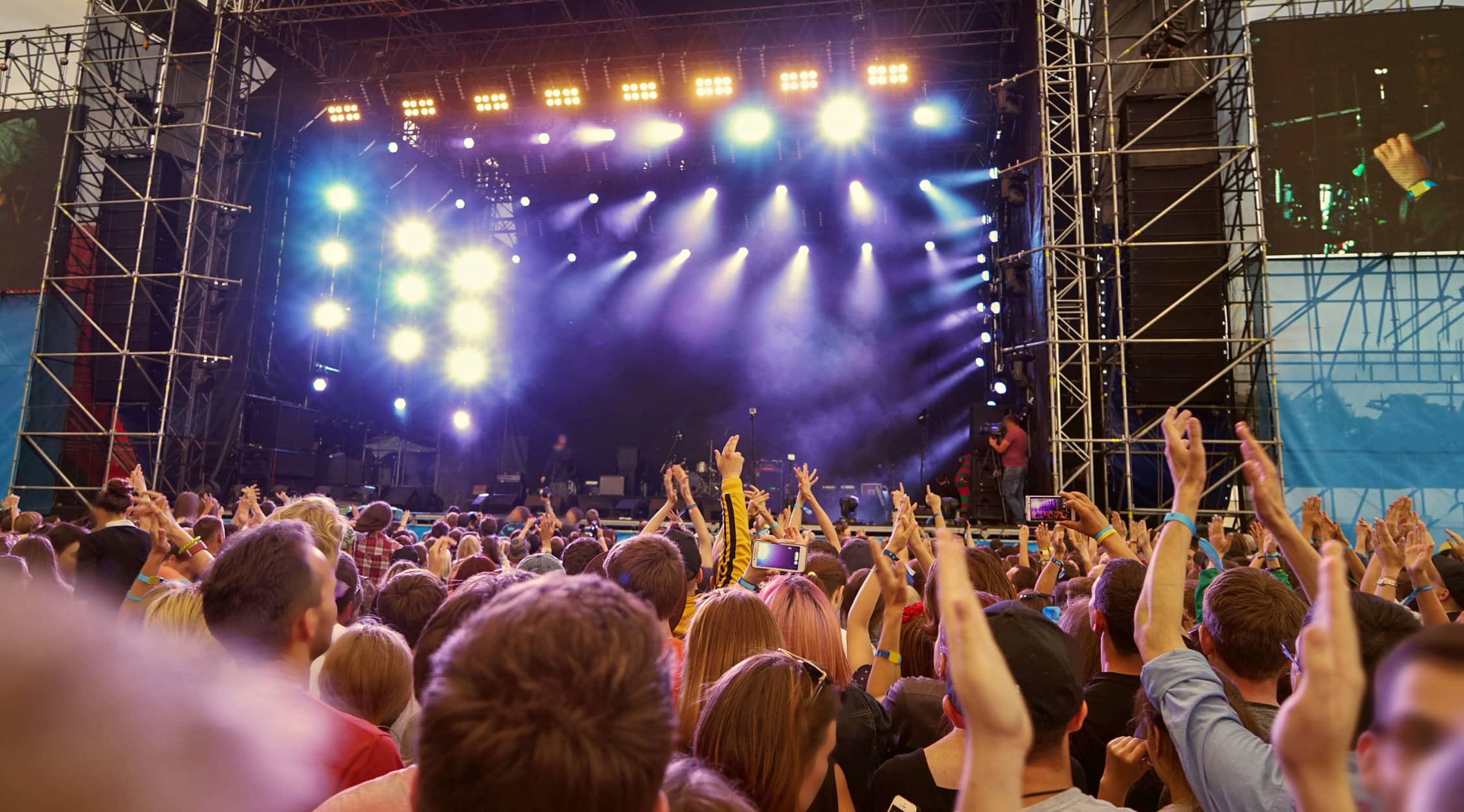 Adobe Stock RF
Music Midtown Festival Tickets
Music Midtown Tickets
Music Midtown is a large music festival that was held annually in Atlanta, Georgia, from 1994 to 2005. In 2006, the expenses of the event became too great and the producers of the event announced that the festival would be put on hiatus. As a result, from 2006 to 2010, Music Midtown did not take place. Music Midtown began as a 2-day festival in 1994 and later moved to a 3-day event until the hiatus took place. It came back in 2011 as a one-day concert and finally moved back to its original 2-day format starting in 2012 and continuing to today. Music Midtown has not had a consistent location or date until recently, but it is always held in Atlanta and always has a great mixture of popular headliners and up-and-coming young artists.
Multiple Stages and Multiple Music Genres
The greatest thing about Music Midtown is that it has music for everyone. There have always been multiple stages with a different radio station in the local Atlanta area sponsoring one stage each. Usually the different stations will also play different types of music from alternative rock to R&B, country to rap, and really anything in-between. At any given time and on any given day during the festival, you will find incredibly talented bands from a wide variety of backgrounds playing a wide variety of music during Music Midtown concerts. While the weather is always hot at this outdoor summertime concert in Atlanta, it is always worth it to see some of the most memorable shows in the world.
Where can I buy Music Midtown tickets?
When Music Midtown weekend or daily passes go on sale, you can purchase yours at StubHub, the world's largest ticket marketplace. With its FanProtect guarantee and secure online ordering, StubHub can offer you almost any entertainment ticket available, and that's something you can rely on.
What are the stages at Music Midtown?
In 2018 the stages were the Salesforce Stage, Great Southeast Music Hall Stage, Roxy Stage and the Cotton Club Stage. These stages hosted multiple artists over the course of 2 days, and each stage hosted a different type of music.
Who will be headlining at some of the stages?
There have been great headlining acts since the Music Midtown Festival's inception in 1994, and 2019 is no exception. Some of the more popular acts that will be playing on Music Midtown's schedule include Travis Scott, Cardi B, Billie Eilish, Vampire Weekend, Jaden Smith and many more.
When does Music Midtown take place?
Music Midtown takes place on September 14 and 15 in 2019. Look for it to remain pretty close to these dates in the future. Music Midtown is a Saturday and Sunday event each year.
What are some of the attractions around Music Midtown?
Music Midtown is a great chance to visit Atlanta and see all that it has to offer while catching a great few nights of music in the process. Music Midtown includes some great food vendors, a Ferris wheel on campus and a chance to look out on the beautiful Atlanta skyline. On top of that, you will be in close proximity to five-star hotels and dining, the World of Coke, Centennial Park, the Georgia Aquarium and much more.
Who are some of the greatest bands to have played at Music Midtown in the past?
Music Midtown has had so many great acts and concerts over the years that it is almost impossible to choose just a few. Some of the bands that have played at Music Midtown in the past include The Allman Brothers Band, The Black Crowes, Bob Dylan, Outkast, Salt-N-Pepa and many more.
Back to Top