We didn't find any Events nearby, but here's what's happening in other cities.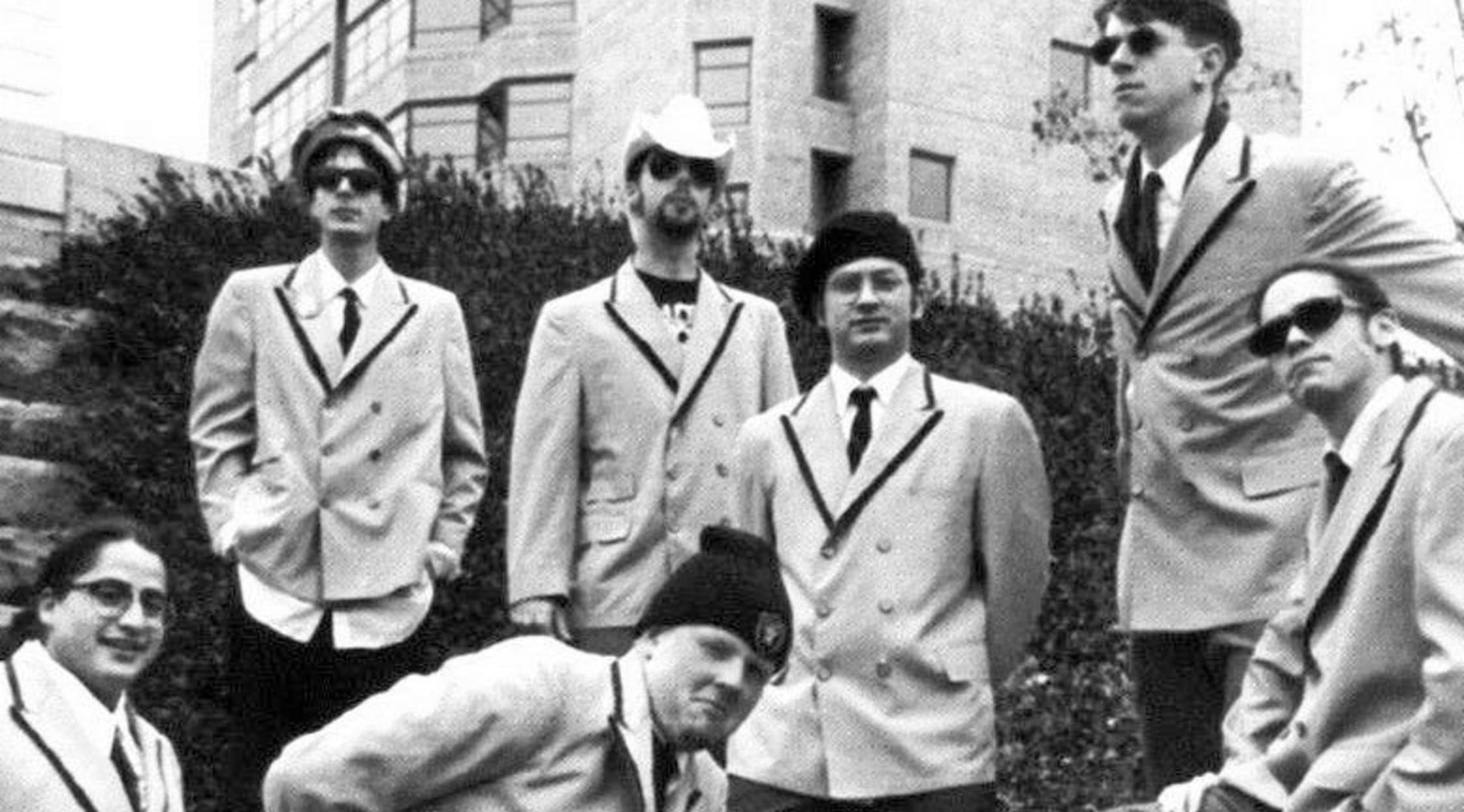 Rovi
Mustard Plug Tickets
Tour Schedule
Mustard Plug has consistently toured throughout the United States, Europe, Japan and South America and have been invited to play on the Warped Tour twice. Additionally, they participated in the Ska Against Racism Tour to help support the cause. So far the band has released a multitude of studio albums and continues to tour to support their music. This group has garnered a much-deserved reputation for consistently putting on an exhilarating performance for fans that attend their shows.
Fans that love Mustard Plug are sure to pack the house at the Masquerade in Atlanta, GA on November 3rd to see this group of punk rockers hit the stage. Being there to see it live is sure to be one heck of an experience, something that no true fan of Mustard Plug that will be in the Atlanta area that night can afford to miss.
Mustard Plug is sure to be adding some additional tour dates in the near future, and then you can check out the upcoming schedule and see when this ska group will be hitting a stage near you. There's nothing better than getting to see one of your favorite bands live and in person in a sea of people that have the same musical tastes as you do. Mustard Plug is a band that already has put on many miles, just like its longtime touring van, which had to be sold to a junkyard with 317,116 miles on it. But this band isn't ready to quit, not even close.
Trivia
Where was Mustard Plug originally formed?
The answer is Grand Rapids, MI. Mustard Plug was formed there in 1991 when founding members Dave Kirchgessner and Colin Clive attended a show and noticed that there was little to no ska music being performed in the area, which allowed the group to carve out their niche in the local market.
About the Artist
The group Mustard Plug originated in Grand Rapids, MI in 1991, when Dave Kirchgessner and Colin Clive realized that there was very little ska music being played in the area and saw it as an opportunity to distinguish themselves from other upcoming local bands. This proved to be stroke of genius, as often a local music scene can be filled with a host of groups that all have a similar sound due to shared influences and other factors around the community.
Kirchgessner and Clive teamed up with Mike McKendrick and Anthony Vilchez to form the original foursome of Mustard Plug. It has been stated that the band's name originates from an instance in which a band member was using mustard to make a sandwich and noted the crust that forms at the tip of the tube of the condiment and "plugs" it.
Over the course of a career spanning more than two decades, Mustard Plug has added a multitude of new band members and released seven albums. They have performed as a part of The Warped Tour two times and toured so much that they had to retire their faithful tour bus in 2005 with more than 300,000 miles on the odometer.
Breakthrough
Mustard Plug broke through in 1992 with their debut album Skapacolupse Now!. While the album was certainly rough, and released on band member Dave Kirchgessner's own label, the release was surprisingly popular and made a name for the band. This album paved the way for the group's subsequent record deals and albums.
Fan Experience
People have been coming together to enjoy live music in cultures around the world for a countless number of years. If you think about it, live music is the true foundation of music, and really the art's purest form. It can be an epic experience to see an artist in a huge amphitheater with thousands upon thousands of screaming fans surrounding you, or it can be an intimate experience in a smaller venue in which you can really connect with everyone in the building. Either way, seeing a concert live always amounts to more than just listening to music. When you head out to see Mustard Plug hit the stage at a venue near you, you're sure to become enveloped by the entire experience of seeing a singer that you love while surrounded by fellow adoring fans that have at least that one thing in common. And often times, when it comes to music, that one thing is enough to bring people together.
There's something simply incredible about seeing a concert live and in person that keeps people coming back for more. When you see one of your favorite artists hit the stage in the same building, there's a magnetism that occurs that you can't duplicate anywhere else. Mustard Plug is known as a top act for a reason, and that's something you'll see for yourself when you head out to catch a live show on their current tour.
Back to Top
Epic events and incredible deals straight to your inbox.