We didn't find any Events nearby, but here's what's happening in other cities.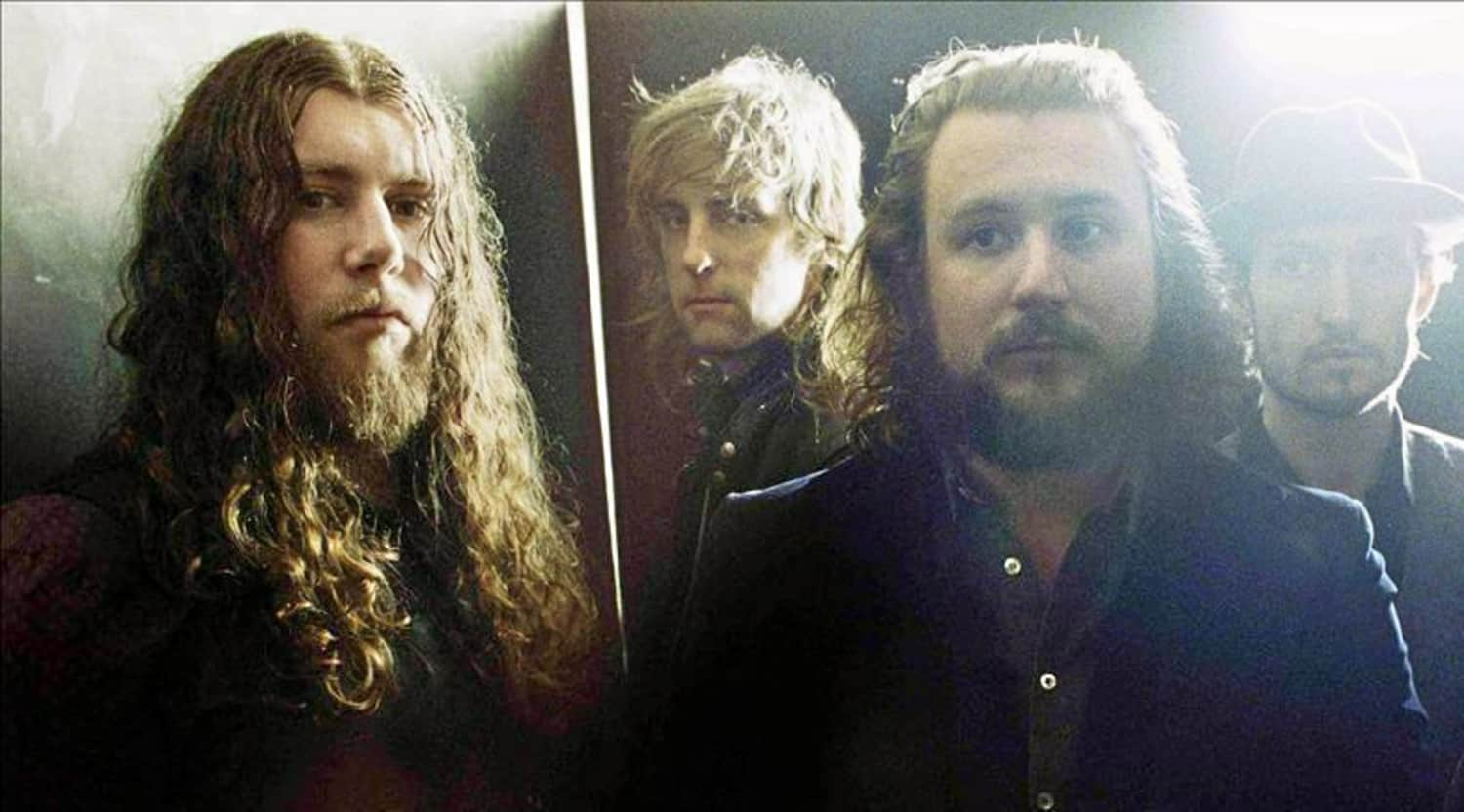 Rovi
My Morning Jacket Tickets
My Morning Jacket Tickets
Formed in Louisville, Ky., in 1998, My Morning Jacket is known for an eclectic mix of rock, country, experimental and psychedelic music. Its live performances are often referred to as mesmerizing and led to it gaining a cult following beginning in the 2000s. While it first experienced success in Europe with its debut album, The Tennessee Fire, five of its seven albums have made it into the Billboard Hot 200 list in the US, with its albums Evil Urges and Circuital making it to No. 9 and No. 5, respectively. It has made appearances in several television series, including House, How I Met Your Mother and The Vampire Diaries. When My Morning Jacket began getting popular in the early 2000s, fans took notice of its amazing live performances and said it was the best live band in the world; many still feel that way.
My Morning Jacket: From Barn Band to Big Success
When My Morning Jacket first got its start, the band members were practicing music in a barn in Kentucky. In fact, the band's first three albums, The Tennessee Fire, At Dawn and It Still Moves were recorded in this old barn located on the farm owned by Johnny Quaid's grandparents. These albums had a much more folksy sound that many artists have since emulated. While these three albums had some success in the US, they had huge success in the United Kingdom, especially in Belgium and the Netherlands. It was their fourth album that put them on the map in the US; Z landed at No. 67 on the Billboard Hot 200, making it their first album to break the Top 100. They have since developed a devoted cult following and have created a live show that many say is a must-see event.
Where can I buy My Morning Jacket tickets?
If you want to experience My Morning Jacket live, you can get tickets at StubHub, the world's leading ticketing platform. You can feel confident purchasing tickets from StubHub with its FanProtect guarantee.
How long is a normal My Morning Jacket concert?
My Morning Jacket is known for putting on a long and action-packed show that lasts for two to three hours.
Where is My Morning Jacket playing?
My Morning Jacket has upcoming tour dates in Morrison, Colorado, and New York.
What does a My Morning Jacket setlist look like?
My Morning Jacket concerts are typically split into two sets because of their length. For the first set, you can expect to hear songs such as "Nashville to Kentucky," "It's About Twilight Now," "I Will Be There When You Die," "Butch Cassidy" and "Evelyn is Not Real." In the second set, you can expect to hear "The Way That He Sings," "Just Because I Do," "Bermuda Highway" and "Phone Went West."
Who are the members of My Morning Jacket?
My Morning Jacket's lineup currently includes Jim James on lead vocals and guitar, Tom Blankenship on bass guitar, Patrick Hallahan on drums, Bo Koster on keyboards and Carl Broemel on guitars and saxophone. Former members include Johnny Quaid, Danny Cash, J. Glenn and Chris "KC" Guetig.
Where did the name My Morning Jacket come from?
The name My Morning Jacket came from a time when lead singer Jim James found a discarded jacket with the letters MMJ on it. He dubbed it My Morning Jacket, and it stuck as a band name.
Which other bands are similar to My Morning Jacket
If you love the music of My Morning Jacket, be sure to check out the Fleet Foxes, Father John Misty and Neutral Milk Hotel.
Back to Top
Epic events and incredible deals straight to your inbox.