We didn't find any Events nearby, but here's what's happening in other cities.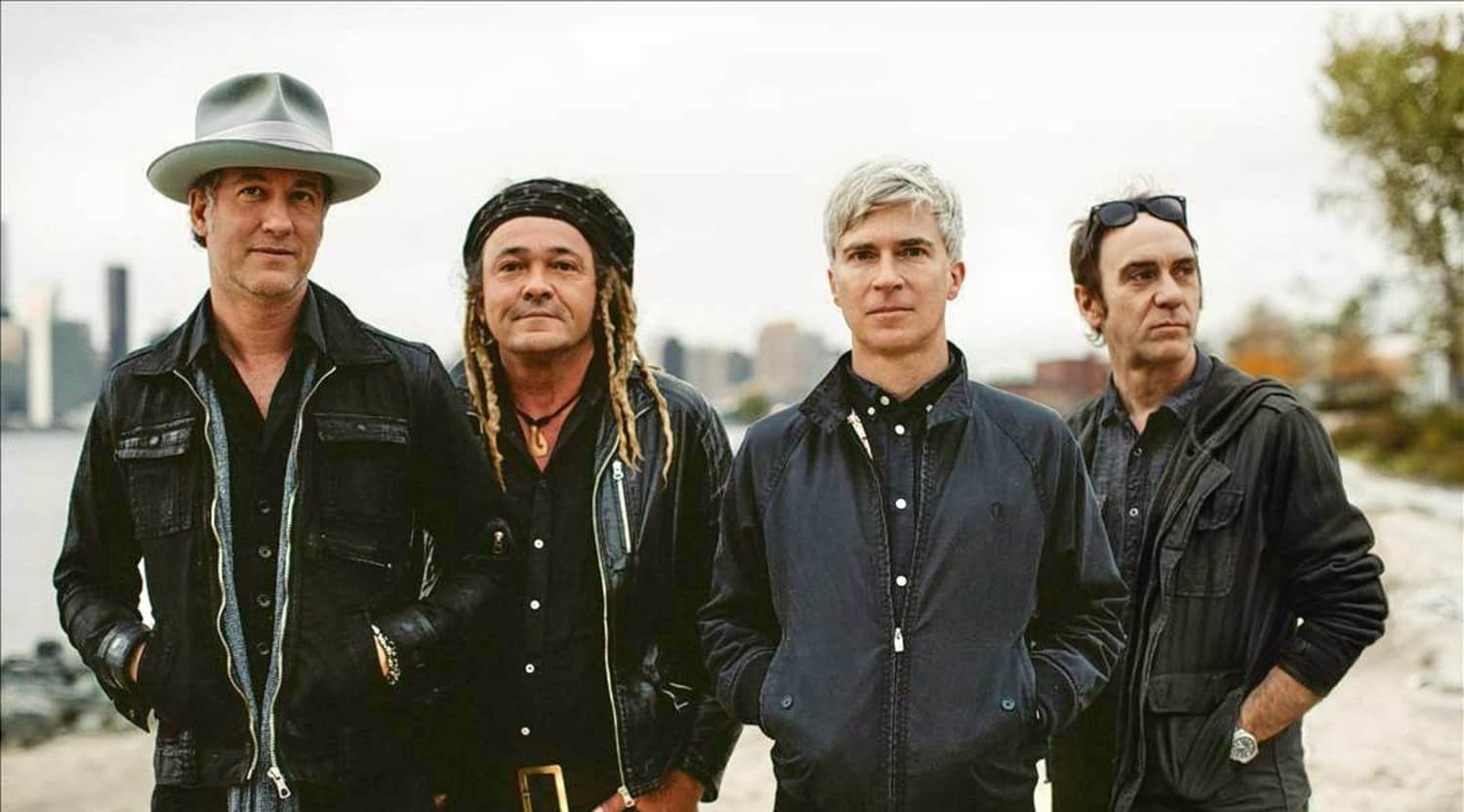 Rovi
Nada Surf Tickets
Nada Surf – The 2016 Tour
Nada Surf will be coming to the most exciting venues in Europe, Canada, and the United States this season. Whether they are performing at Le Bataclan in Paris, The Bowery Ballroom in New York, Lee's Palace in Toronto, or any of the other iconic music clubs booked for their 2016 tour, Nada Surf will bring a refreshing and propulsive blast of indie rock as they support their latest album, You Know Who You Are. Don't miss out on your chance to catch these iconic indie rockers in the flesh! Get your tickets today.
About Nada Surf
Nada Surf were once dangerously close to evaporating as one-hit wonders, but they forged ahead after their initial hit "Popular" made the charts in 1996, releasing a string of well-crafted power pop records. The band was founded by guitarist and vocalist Matthew Caws and bassist Daniel Lorca, who had been friends since their school days in Upper Manhattan's Lycee Francais de New York. Lorca lived a few years aboard in the latter half of the '80s, and the pair found each other after they graduated. In 1991, they formed their first band, Because Because Because. Two years later, they had abandoned the project and launched a new group called Nada Surf. They released two albums independently, which paved the way to a record deal with a Spanish label. They cut an album, but their founding drummer left soon afterwards. Ex-Fuzztones drummer Ira Elliot was recruited as his replacement around the same time that Nada Surf's European contract collapsed. Nada Surf enjoyed a stroke of good fortune when Ric Ocasek came across their demo and offered his production skills for re-recordings of the songs.
In 1995, the three-piece joined the roster of Elektra and recorded their album debut, High/Low. Ocasek also produced this set. The album's lead single "Popular" was an unexpected radio favorite in the summer of 1996, and the band were categorized in the emerging "nerd rock" subgenre alongside acts such as Weezer, Cake, and Superdrag. Their nascent success allowed them to issue a number of songs from their Spanish demo, packaged as an EP titled Karmic. Their popularity was a curse as well as a blessing, as Elektra was hesitant to support their 1998 LP The Proximity Effect, claiming it lacked a single that could match the success of "Popular". The Proximity Effect saw a European release before Elektra terminated Nada Surf's contract for good. The album was shelved, and it would be two years before the band could buy their songs back.
At last, The Proximity Effect hit American record store shelves in 2000 – Caws had released it on MarDev, his own record label. The band completed a nationwide tour in support of the release. They pooled their collective capital from their merch sales to book studio time, and independently recorded their next LP, Let Go. They landed a deal with Barsuk, and the effort was issued in 2002. In 2005, fourth album The Weight Is a Gift saw production from labelmate and Death Cab for Cutie member Chris Walla. It was a critical success. In 2008, the band re-emerged with Lucky. This album contained instrumental guest spots from Ed Harcourt and Ben Gibbard, both of whom were members of Harvey Danger and Calexico. After completing an international supporting tour, the band took a break from songwriting and delved into the work of their inspirations. In 2010, If I Had a Hi-Fi was released as a covers album that contained the works of Dwight Twilley, Depeche Mode, Kate Bush, and other acts. Two years later, the band marked their 20th year together with the studio set The Stars Are Indifferent to Astronomy. This was their seventh album of original work, and their first since their 2008 album Lucky. This would be new guitarist Doug Gillard's recording debut with Nada Surf – he had previously been in Guided by Voices. Caws then released the EP The Dulcitone Files, which contained a handful of acoustic recordings of tracks from the full-length. In 2014, Nada Surf issued a digital album of unreleased and rare recordings, titled B-Sides. A concert LP, Live at the Neptune Theater, followed. The group re-emerged in 2016 with their latest studio effort, You Know Who You Are.
Previous Hits
Nada Surf has released the hit singles "Popular" (1996) and "Electrocution" (2010). Their most successful albums are High/Low (1996), Lucky (2008), and The Stars Are Indifferent to Astronomy (2012).
It wasn't surprising that Nada Surf were tagged as Weezer wannabes upon the release of their first album. As well has having a similar plan of attack, Ric Ocasek's production clinched the matter for most. What many didn't acknowledge, however, was that Nada Surf had been active for quite some time before Weezer broke through in 1995. High/Low, actually, bears some resemblance to the best of Cheap Trick. A fun and enjoyably frazzled album.
Nada Surf's music, especially on Lucky, is perfect for a Sunday afternoon. The band has become more impassioned since their 1996 debut, and the snark of "Popular" has been swapped out for laid-back instrumentals and solid pop songwriting. They have, in fact, been lucky – their listeners have stayed true, their rocky record label relationships have calmed, and their technique is first-rate. This album sounds like an apt fete of their good fortune.
The band celebrated their 20th year with 2012's The Stars Are Indifferent to Astronomy. This is their seventh proper studio set, and their first album of new songs since Lucky in 2008. "Looking Through" addresses holding onto youth and graceful aging, and the rest of the songs mine this vein. The subject of "Teenage Dreams" is self-explanatory, and "No Snow on the Mountain" deals with a narrator adjusting to his move from academia to real life.
Trivia
Nada Surf's latest album, You Know Who You Are, enjoyed a feature on NPR early in 2016.
The Nada Surf Concert Experience
With more than two decades of singles, albums, and worldwide tours under their belts, Nada Surf are among the enduring "nerd rock" acts who continue to command a large and loyal following to this day. Although they are best-known for their mid-'90s hit "Popular", Nada Surf's concert experience will astound you with its versatility and ever-evolving songcraft. A Nada Surf concert is be an entertainment experience you will never forget. Don't miss out!
Back to Top
Epic events and incredible deals straight to your inbox.