There aren't any Events on the horizon right now.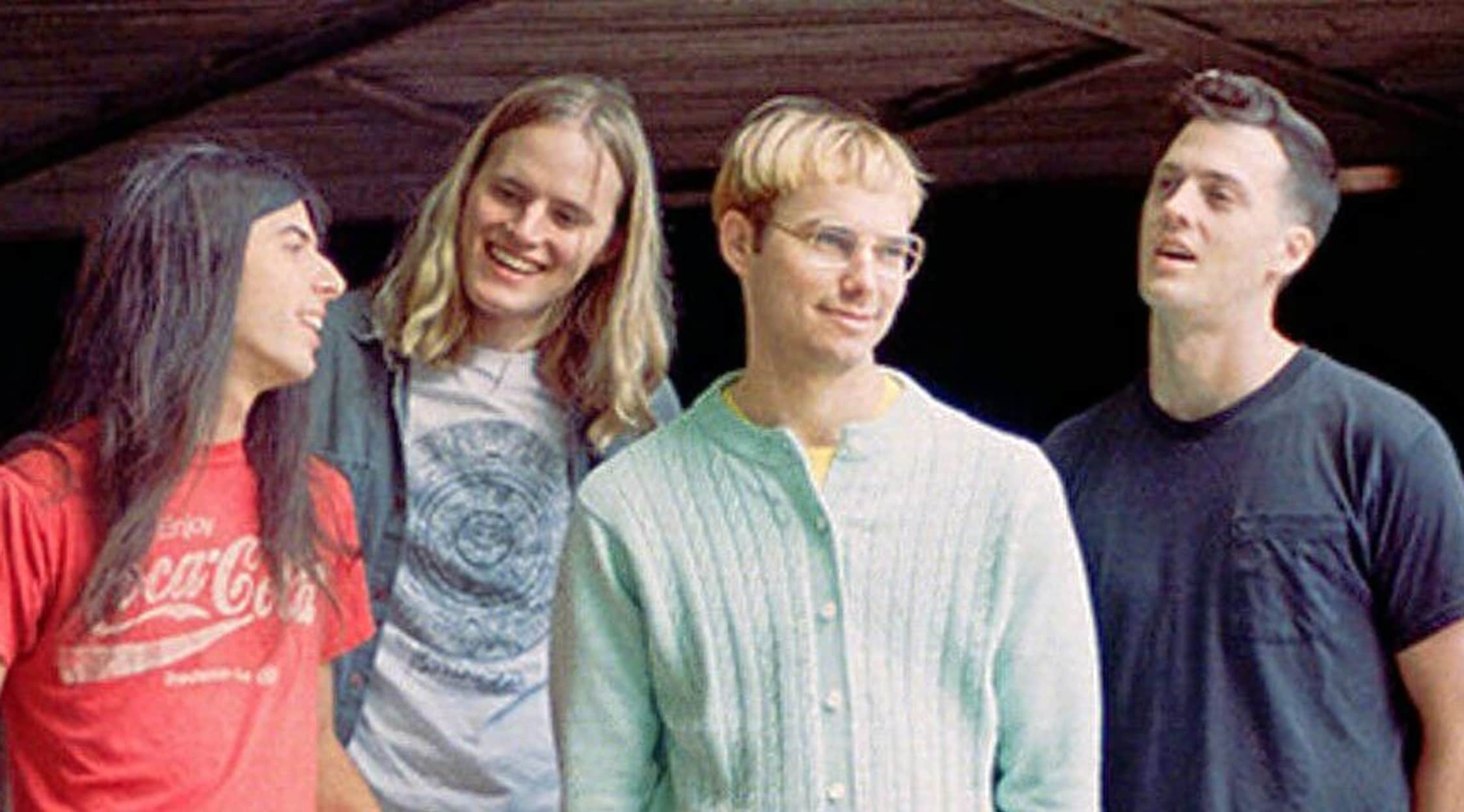 Rovi
Nap Eyes Tickets
Nap Eyes – The 2016 Tour
Their 2016 tour will be Nap Eyes' most exciting to date. As they gear up for the release of their sophomore album, the band will be delivering their set with fresh energy and unreleased songs. You can see them at Great Scott in Allston, Boot & Saddle in Philadelphia, The Garrison in Toronto, and more! Don't miss out on your chance to see the best band out of Halifax in years as Nap Eyes embark on their spring tour. Get your tickets today!
About Nap Eyes
Established in the early 2010s in Halifax, Nova Scotia, Nap Eyes mix the Only Ones' arch lyricism, the Clean's driving and classic Flying Nun jangle, and the Velvet Underground's scrappy disregard of audio niceties. Consisting of Nigel Chapman (songwriting, vocals, and guitar), Josh Salter (bass), Seamus Dalton (drums), and Brad Loughead (lead guitar), the group's first release was an eponymous EP that arrived in 2011. Although Salter and Dalton were both part of the band Monomyth, and Loughead was a part of Each Other, the quartet continued to crank out music. They released two EPs (Four More Songs By and Tribal Thoughts) in 2012, and two more releases (Dreaming Solo and Joint Uppers & Other Favourites!) in 2013. They cut music fast, forgoing overdubs and capturing a loose and lively sound. Their full-length debut was recorded in Montreal by Mike Wright in 2013. Wright, with Loughead, was also a member of Each Other.
In March of 2014, Nap Eyes issued their philosophically inflected debut album, Whine of the Mystic, though the Montreal-based label Plastic Factory Records. This was in close proximity to the Drone-zone of Brad Loughead (Homeshake, Each Other), the group's long-distance guitarist. The set is one of the best rock albums out of Halifax in decades, supported by an influential independent rock scene that has always valued structured, melodic songs and logical lyrics. In Halifax, music doesn't have to be complex – it just has to be great. However, the apparent simplicity of Whine of the Mystic is born of complicated minds. Nap Eyes flows from psychedelic riffs to astrophysicists, from punctuated bass to Rubaiyatic poetry, in moving, easy transitions. Chapman's steady, calm voice can be as tortured as Bob Dylan's, and his thoughtful lyrics can be just as deep. But the first release of the album passed by without much fanfare. Chapman, with a scientist's determination, tried again. He got the effort to You've Changed Records and into the hands of Steve Lambke of The Constantines, and then to Tamara Lindeman of The Weather Station. Lindeman passed it to her label in the United States, who loved it.
In July of 2015, Whine of the Mystic was re-released on vinyl by both You've Changed and the North Carolina-based Paradise of Bachelors. Very few of Nap Eyes' albums receive this treatment. Chapman feels incredibly lucky, and knows that this release was a very special case; Paradise of Bachelors usually re-release old records. Chapman chose to send the album to Lambke because he knew the musician would understand where Nap Eyes was coming from. Lambke likes sweet music with a heavy focus on the lyrics, so both labels seemed like a really good match. At first, Nap Eyes only issued 200 copies of Whine of the Mystic through Paradise and You've Changed. Soon, they pressed another 3,000. This re-issue also came with the promise that a new Nap Eyes album would be issued by both labels in January of 2016. In some ways, Nap Eyes is two steps ahead of the game: they dropped Whine of the Mystic in 2013, and they already had new songs for a new album upon its release in 2015. Nap Eyes' upcoming album will be quieter, slower, and more toned down.
Previous Hits
On their album debut, 2015's Whine of the Mystic, Halifax-based four-piece Nap Eyes span the territory between dusty, scrappy Americana structures and meandering Velvet Underground-style indie rock based on songwriter Nigel Chapman's drawling vocals and Brad Loughead's flashing guitar. Alternating between happily long and rambling songs (that allow the guitars to circle around each other and the group to stretch out in general) and snappy, short cuts that deliver tidy, easily digestible hooks, the record really gets going when they combine the two styles into something murky and catchy. "Dark Creedence", the opener, kicks off the album with a highlight track of insistent drums, dark and chiming guitars, and a sung melody that roils and writhes. "No Fear of Hellfire", the closer, ends the set with a driving and steady beat, trembling guitars, and some appealingly laconic vocals from Chapman. His singing is one of the strong points throughout the set, and he delivers his lyrics with a knowing, somewhat hazy feel, as though he were a lecturing professor following his own thoughts instead of the class' engagement. The approach, however, is by no means uninteresting, and it only stumbles when the tunes fall back on musical clichés, as they do on the country song "Make Something". On the other hand, the approach works best on the faster cuts, where it seems like Chapman is almost tripping over himself to keep up with the whip-smart guitars and galloping rhythms. An especially fine example of this is "No Man Needs to Care". Whine of the Mystic is a debut of which the band should be proud. They clearly have a lot of ideas and a writer with a singular perspective of the world. A few tweaks here and little fine-tuning there, and their sophomore will almost certainly be a treasure. Until it arrives, Nap Eyes are definitely promising. A good start.
Trivia
Nigel Chapman's day job is in the field of biochemistry, where he works in gene theory and mammalian cells.
The Nap Eyes Concert Experience
Grab your friends and fellow indie rock fans, and get yourselves some tickets to the Nap Eyes show in your area. Enjoy alternative and indie rock in a whole new way – Nap Eyes are a highly literate group with poignant lyrics and shining guitars. The Nap Eyes concert experience is most enjoyable when shared with like-minded music fans as the band deliver their angular yet good-natured sound in concert halls, bars, and ballrooms. Don't miss out on your chance to see the up-and-coming Nap Eyes live in concert!
Back to Top
Epic events and incredible deals straight to your inbox.