There aren't any Events on the horizon right now.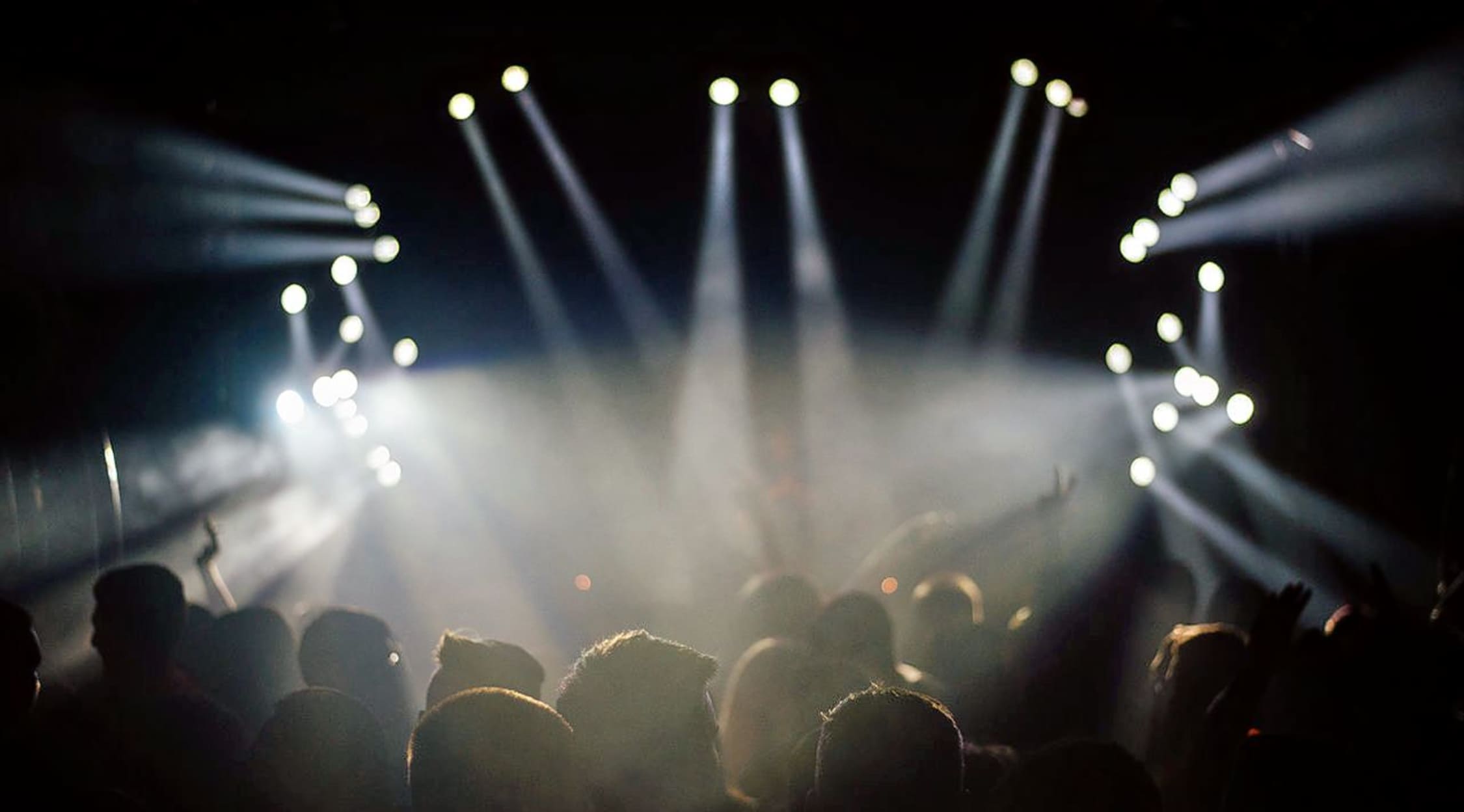 Stocksy
Nashville In Concert Tickets
Nashville in Concert Tickets
Nashville in Concert stars all your favorite actors from the popular Nashville TV show. The annual event highlights some of the show's most popular songs, providing fans with the opportunity to experience their favorite actors in a live setting. In addition to performing at the Nashville in Concert event, nearly all of the show's actors are successful solo performers in their own right.
The Show, The Concert, The Cast
Staging a show like Nashville in Concert requires the skills of performers, producers, lighting experts and numerous others. Most of the show's actors and staff had individual careers in addition to their involvement with the TV show and concert events. Nashville's executive producers Steve Buchanan, Callie Khouri and Dee Johnson were also known for individual cinematic triumphs. Khouri is famed for her work on Thelma and Louise, and Johnson can be credited with The Perfect Candidate, The War Room and The Good Wife. The CMT network cancelled the Nashville tv show when the channel decided to make a change to unscripted programming. The final episode of Nashville aired on July 26, 2018, but the Nashville in Concert event lives to carry on the tradition of great music and good times.
Where can I buy Nashville in Concert tickets?
The cast of Nashville in Concert is popular with audiences of all ages and tickets to this remarkable concert sell quickly. Buy your tickets at StubHub today to secure the best seats in the house.
Who are the main performers in Nashville in Concert?
TV show and live concert performers include Aubrey Peeples, who plays Layla Grant; Charles Esten, who plays Deacon Claybourne; Chris Carmack, who plays Will Lexington; Clare Bowen, who plays Scarlett O'Connor; Maisey Stella, who plays Daphne Conrad and Lennon Stella, who plays Maddie Conrad. Cast members Sam Palladio (Gunnar Scott) and Jonathan Jackson (Avery Barkley) appear on select concert dates.
How did Nashville in Concert get started?
The first Nashville in Concert events were planned in March 2014. On April 23, 2014, ABC presented a special concert to promote the upcoming Nashville in Concert tour dates. The initial concert dates were so successful that ABC decided to organize future events, and the concert became an annual tradition for the show's cast.
What is the setlist for Nashville in Concert?
Songs from previous years have included "Even If It Breaks Your Heart," "Belfast Child," "I'm On It," "What If I Was Willing," "Keep Asking Why," "Right Where You Want Me," "Adios Old Friend" and "The Hell of It Is."
Do any of the cast members have solo performing careers?
Australia native Clara Bowens has a successful career in television, theater and film with a growing list of engagements in her native country. Chris Carmack launched a career in theater after attending the Tisch Adler Conservatory, and he eventually landed the Luke Ward role in the 2003 season of The O.C. TV series. Lennon and Maisey Stella launched a singing career that has spawned two hit singles that collectively topped more than two million sales. Aubrey Peeples launched a career in TV and film, starring in ABC's drama Recovery Road. Charles Esten and Sam Palladio both pursued their educations in various aspects of the entertainment business, participating in local theater and music projects throughout their professional lives. Jonathan Jackson, who began acting while he was still a child, won five Emmy Awards for his portrayal of Luke Spencer on ABC's General Hospital.
Can I get audio or video recordings of the concerts?
On December 11, 2012, Big Machine Records released a collection of covers and original songs from the series. Several volumes of The Music of Nashville were released between 2012 and 2013 and spanned music from the first two seasons. The music of seasons three to six was released on later albums, and the show's entire score was released as a digital download on November 2, 2018. A compilation of the show's catalog became available on November 2, 2018. The Nashville on the Record titles were all recorded live during the Nashville in Concert events.
Back to Top
Epic events and incredible deals straight to your inbox.