We didn't find anything nearby, but here's what's happening in other cities.
There aren't any events on the horizon right now.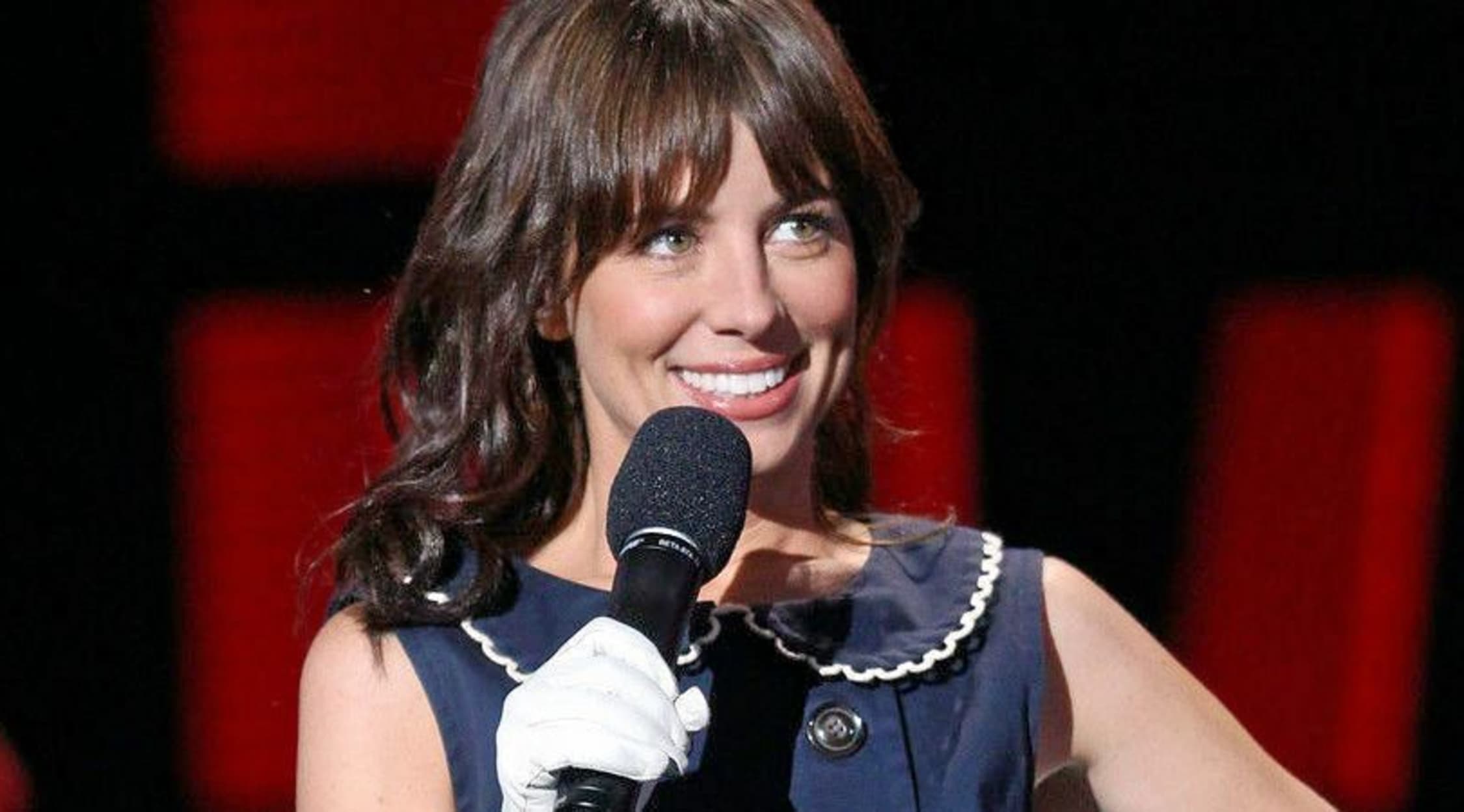 Rovi
Natasha Leggero Tickets
Natasha Leggero Plot
Are you the kind of comedy fan that makes it a point to head out and see all of your favorite performers on the stage when they roll through your town? Well if you've been hoping to find a production to enjoy on the weekend that's sure to leave you rolling in your seat from all of the hilarious jokes that you'll be hearing, make sure that you head out to StubHub to see what popular comedians are going to be gracing the stage near you to give you the kind of show that you're after! There are plenty of hilarious performers heading to a stage near you this weekend, but if you're looking to see a professional on the stage doing what they do best, pick up your tickets to see Natasha Leggero when she comes to speak next on a stage near you! Gaining plenty of clout from her appearances on her friend Chelsea Handler's television show, Chelsea Lately, Natasha Leggero has quickly become one of the hottest performing comedians on the stage today! Bringing her performances to such popular events as SXSW, the Sasquatch Music Festival, and the Montreal Comedy Festival, it's no surprise that Natasha Leggero's popularity has spread through the many sets she's brought to large events like this. Don't miss your chance to enjoy Natasha Leggero's humor by purchasing your tickets to see her through StubHub today!
Natasha Leggero Schedule
For those comedy fans out there that have been meaning to get out and see a hilarious performer on the stage this weekend, make sure that you get your tickets lined up to see a famous comedian like Natasha Leggero when she heads out to perform next at LAstral in beautiful Montreal, Quebec, or when she brings her next comedy set to the stage at the Wilbur Theatre in Boston, Massachusetts! There are plenty of upcoming opportunities to see this figure on the stage, but you're going to need your tickets ready to get in and see her. Don't miss this opportunity to enjoy Natasha Leggero's comedy by picking up your tickets through StubHub today!
Natasha Leggero Cast
Having built a career in the entertainment world, Natasha Leggero has had the great opportunity to appear on projects alongside such talents as Jake Johnson, Damon Wayans Jr., Rob Riggle, Nina Dobrev, James D'Arcy, Keegan-Michael Key, Andy Garcia, Jonathan Lajoie, Tom Mardirosian, Rebecca Koon, Joshua Ormond, L. Warren Young, Nelson Bonilla, Brian Oerly, Jeremy Sisto, Jane Levy, Carly Chaikin, Allie Grant, Cheryl Hines, Ana Gasteyer, Alan Tudyk, Chris Parnell, Rex Lee, Maestro Harrell, Parker Young, Seth Rogen, Rose Byrne, Elise Vargas, Zoey Vargas, Brian Huskey, Ike Barinholtz, Carla Gallo, Zac Efron, Dave Franco, Halston Sage, Christopher Mintz-Plasse, Jerrod Carmichael, Craig Roberts, Ali Cobrin, Kira Sternbach, and more! But even though Natasha Leggero has built a career for herself in the acting world as well, she's still fully committed to working on her comedy. So if you're still looking for a show to see this weekend that's sure to make you laugh, pick up your tickets to enjoy Natasha Leggero on the stage today!
Natasha Leggero Author
Are you trying to find a way to get out of the house this weekend to enjoy a show on the stage with your friends? It's never an easy feat when it comes to choosing what to do on the weekend if your friends are involved, as trying to get that many people on board with one idea can be difficult. Instead of forcing your friends to come to a show that they may not have heard about, let them know that they can always head to StubHub to learn more about any of the exciting upcoming concerts, stage shows, and sporting events in your area. But for a hilarious evening out at a comedy show that's sure to have them busting their guts with laughter, convince your friends to head out and enjoy a comedy performance by none other than Natasha Leggero today! This hilarious comedian has been drawing fans out of the woodwork to come to her performances ever since she started telling jokes on the stage, so it's no surprise that getting into a Natasha Leggero show can be extremely difficult! With so many fans heading out to hear from Natasha Leggero, many have called on this figure to write a book so that they'll have some material to go over if they're unable to see her performance. Natasha Leggero is too busy to work on a book right now, but you'll still have the chance to see her if you pick up your tickets early to see her perform through StubHub! Don't miss out on enjoying this popular figure by getting your tickets today!
Natasha Leggero Trivia
Q: When was popular actress and comedian Natasha Leggero born?A: Popular actress and comedian Natasha Leggero was born on March 26, 1974.
Q: Where was popular actress and comedian Natasha Leggero born?A: Popular actress and comedian Natasha Leggero was born in Rockford, Illinois.
Back to Top