We didn't find any Events nearby, but here's what's happening in other cities.
Nathaniel Rateliff tour venues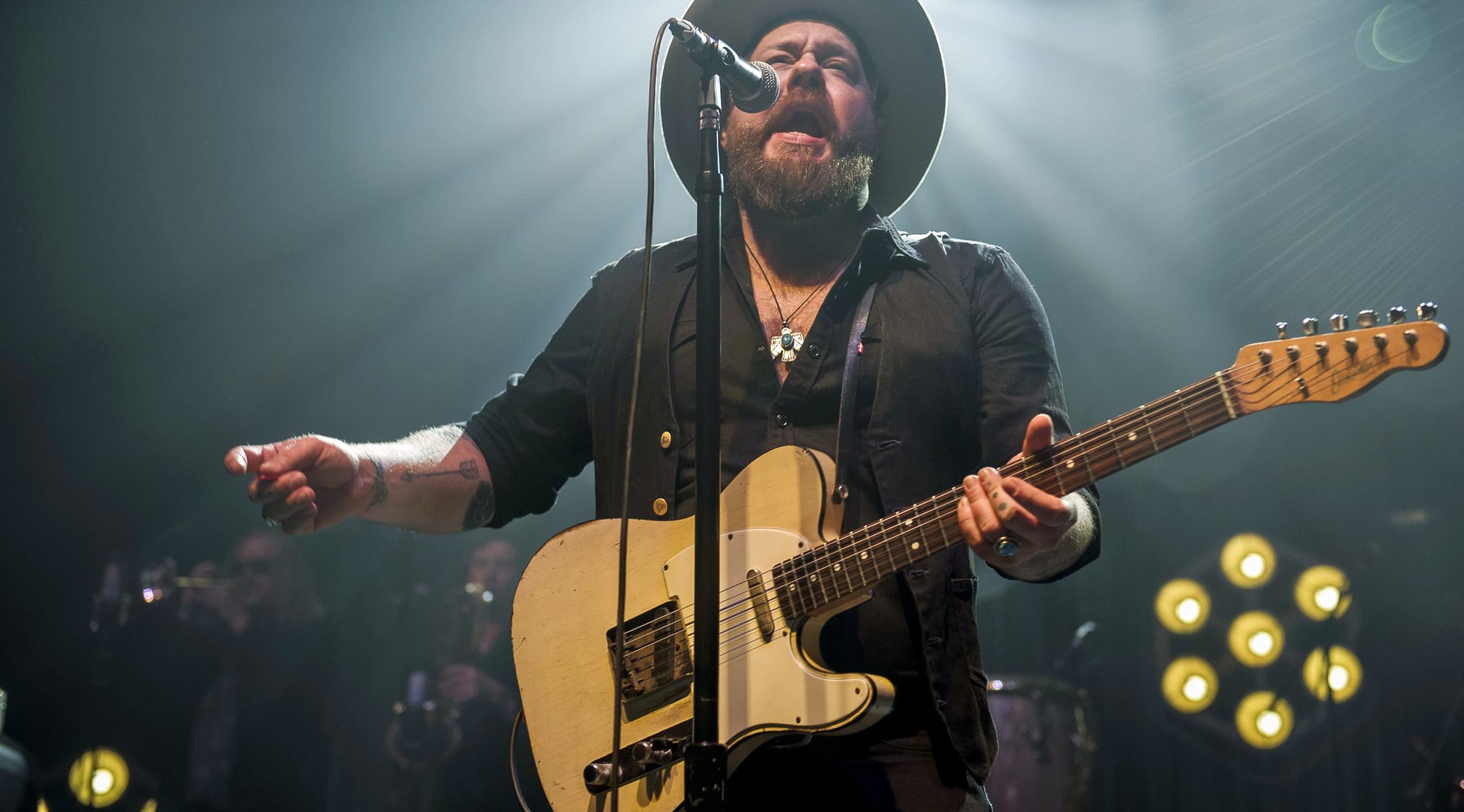 Zuma Press
Nathaniel Rateliff Tickets
Nathaniel Rateliff Tickets
Nathaniel Rateliff has been a notable personality in both the soul and folk-rock genres for over a decade. In 2015, Nathaniel Rateliff and his band, The Night Sweats, released their self-titled first album. The lead single, "S.O.B." went viral and led to the band's late-night television debut on The Tonight Show with Jimmy Fallon. Along with growing a faithful fan base in Denver, the band has achieved critical accolades in the US and abroad. Rateliff was labeled a "folk-pop hero" by The New York Times and a "must-hear" by Billboard magazine. The group's most recent release, Tearing at the Seams, features "You Worry Me," an enthusiastic message of encouragement and faith. The song reached No. 1 on the Adult Alternative Songs chart in 2018 while the album reached No. 5 on Alternative Albums. The band has impressed audiences at festivals from Austin to Ontario and beyond with a classic soul sound.
A Lifetime of Music
Born to perform, Nathaniel Rateliff began his musical journey at age 7 playing drums in his family's gospel band. When his father was tragically killed six years later, he taught himself the guitar and began to write songs. After high school, he followed his missionary calling to Denver. He returned to Missouri for a short time only to follow his heart and passion for music back to the Colorado music scene. After working a host of jobs, in 2013, Rateliff formed Nathaniel Rateliff & The Night Sweats, focusing his efforts on a more upbeat, soulful sound. Two years later, success was realized when the band's first album catapulted it to the national stage. In addition, the band signed with the Memphis-based Stax label. Stax has a storied history of successful clients, including Otis Redding and The Staple Singers. The band will spend the rest of 2019 on it Tearing at the Seams North American Tour, delighting audiences with hits like "Look It Here" and "S.O.B."
Where can I buy Nathaniel Rateliff tickets?
Purchase tickets online for all Nathaniel Rateliff performances at StubHub, the world's largest ticket marketplace. StubHub offers both mobile and desktop platforms, secure payment options and a FanProtect guarantee.
Who are the Night Sweats?
On stage with Nathaniel Rateliff are a group of top-notch musicians. Long-time friend and associate, Joseph Pope III, plays lead bass. Rateliff and Pope formed Born in the Flood in 2002, playing together for the next six years. In 2013, Nathaniel presented Joseph with the idea for The Night Sweats, and he happily jumped on board. The band also features guitarist Luke Mossman, keyboardist Mark Shusterman and drummer Patrick Meese. Adding a significant flair to the music, the horn section consists of Wesley Watkins and Andy Wild.
How long is a Nathaniel Rateliff concert?
Nathaniel Rateliff & The Night Sweats perform for about 90 minutes.
Where can I catch the Nathaniel Rateliff tour?
The band's North American tour began July 30 in Vancouver, British Columbia. The Tearing at the Seams Tour will hit 21 US cities and then make a stop in Fredericton, New Brunswick, and end in Punta Cana in the Dominican Republic in November. Tickets are available for the band's August performance at the Gerald Ford Amphitheatre in beautiful Vail, Colo., and the Mann Center for the Performing Arts in Philadelphia in May.
What is Nathaniel Rateliff's setlist like?
Nathaniel Rateliff performances include songs like "You Worry Me," "Out on the Weekend," "Look It Here," "Be There, Parlor," "Baby I Lost My Way," "Say It Louder," "A Little Honey, Mellow Out," "Shake," "Coolin' Out," "Babe I Know," "Wasting Time," "Hey Mama," and "I Need Never Get Old." For an encore, you might expect "Shoe Boot," "S.O.B." and "Trying So Hard Not to Know."
What artists are similar to Nathaniel Rateliff?
In the soul, blues and Americana genres, similar musicians include Anderson East and Dan Auerbach. Bands that are reminiscent of Nathaniel Rateliff & The Night Sweats include The Record Company, St. Paul and The Broken Bones and The Revivalists.
Back to Top
Epic events and incredible deals straight to your inbox.