There aren't any Events on the horizon right now.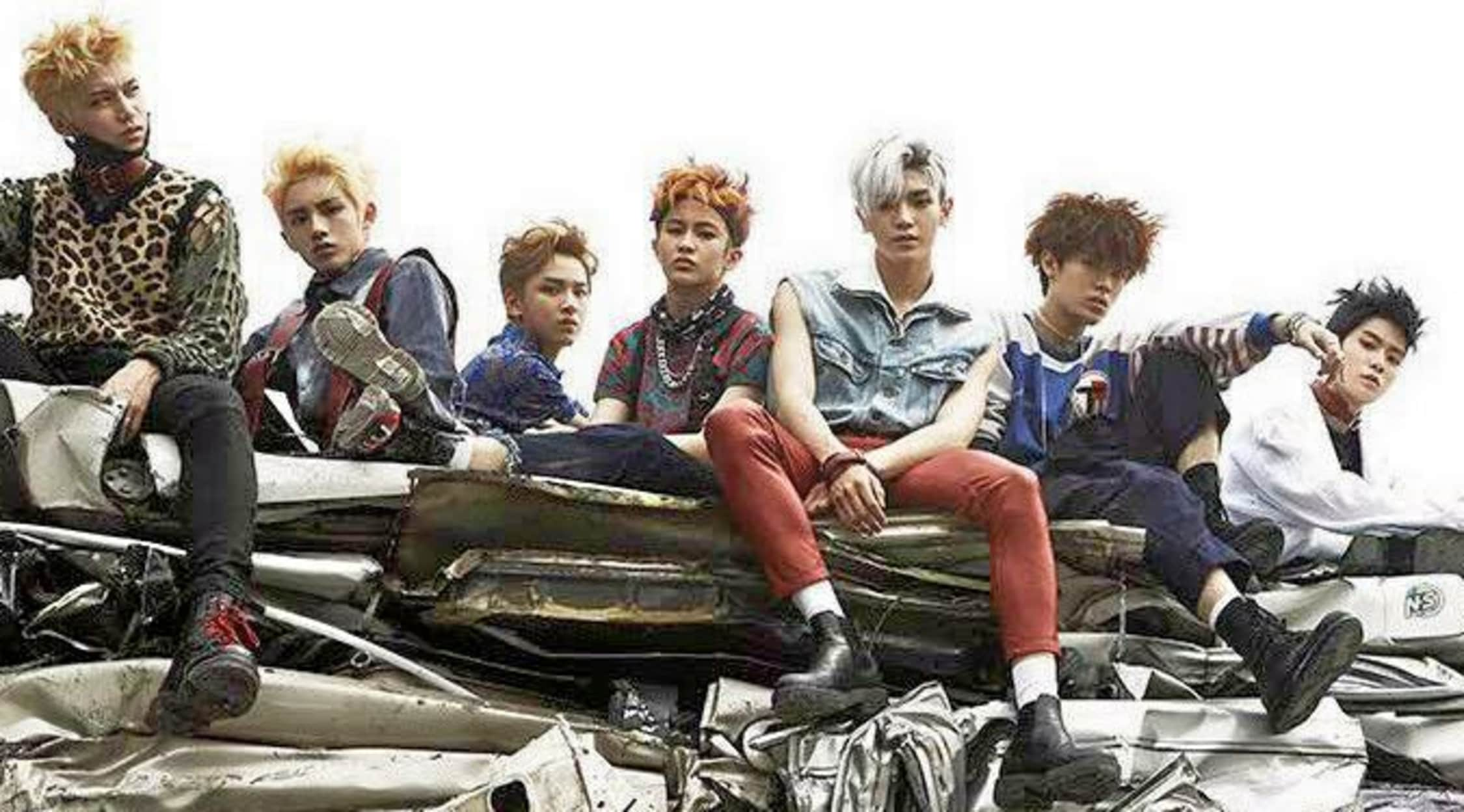 Rovi
NCT 127 Tickets
NCT 127 Tickets
NCT 127 is the Seoul-based unit of NCT, a K-Pop group concept of unlimited members. It quickly gained international popularity after its debut on July 7, 2016. "Fire Truck," the title track from NCT 127's debut album, reached No. 2 on the Billboard World Digital Songs. NCT 127 won several newcomer awards, including accolades at MAMA, the Golden Disc Awards and the Seoul Music Awards. It attracts thousands of fans to its concerts, where it gives energetic performances and has fun with the audience.
Promoting Like a Superhuman
NCT stands for Neo Culture Technology, a name created by SM Entertainment to mean limitless members and subunits among different cities around the world. The 127 in NCT 127's name stands for Seoul's longitudinal coordinates. NCT 127 is the second subunit of NCT, with four of its members having debuted in the first subunit NCT U. Its debut album, NCT #127, debuted at No. 2, and then rose to No. 1 the third week of its release on the Gaon Album Chart. NCT #127 also hit No. 2 on the Billboard World Albums Chart. We Are Superhuman and Limitless are two of the group's most successful albums, with both hitting No. 1 on the Gaon Music Chart and Billboard World Albums Chart. We Are Superhuman also ranked No. 11 on the Billboard 200. "Superhuman" is NCT 127's seventh song to reach the Top 10 on the Billboard World Digital Song Sales chart. NCT 127 has released nine albums in just a three-year span.
Where can I buy NCT 127 tickets?
You can securely buy NCT 127 tickets at StubHub. All tickets are backed by a FanProtect guarantee.
Where is NCT 127 touring?
NCT 127 is constantly adding new dates to its tour schedule. The band is currently touring in Japan but be sure to check them out at the Houston Rodeo on Tuesday, March 10th.
What can I expect from an NCT 127 concert?
SM Entertainment K-pop groups are known for having spectacular concerts. The members sometimes play around on stage in between songs to entertain fans. At NCT 127 concerts, the members carry out the powerful choreography you may have seen in its music show performances. Many B-side tracks are performed with intricate choreography as well.
How long is an NCT 127 concert?
NCT 127 concerts can last up to three hours.
Who are the members of NCT 127?
NCT 127 debuted with seven members: Taeyong, Jaehyun, Yuta, Winwin, Taeil, Mark and Haechan. Doyoung and Johnny were added to the group in December of 2016. The last member, Jungwoo, was added in September of 2018. All 10 members were part of SM Entertainment's pre-debut training team, SM Rookies. Training idols before a group's debut is a necessity in the K-Pop industry. Taeyong, Taeil, Jaehyun and Mark previously debuted as NCT U, the first subunit of NCT. NCT U is the subunit of NCT that doesn't have fixed members. NCT 127's members, however, are fixed.
What is NCT 127's tour setlist like?
NCT 127's tour setlist often consists of 24 or 25 songs. Popular songs on the setlist are "Cherry Bomb," "Limitless," "Simon Says," "Fire Truck" and "Baby Don't Like It." Other songs that were included in its first world tour include "Angel," "City 127," "Chain," "Fly Away With Me," "Mad City" and "Good Thing." "Superhuman," "0 Mile" and "Summer 127" are often saved for the encore.
Who are similar artists?
Check out NCT's other subunits, NCT Dream, WayV and NCT U, if you like NCT 127. NCT U's lineup consists of whichever NCT members fit the concept. The members of NCT Dream graduate at 20 years old. WayV is based in China. Other K-Pop artists you may like include Exo, Got7, SHINee and Monsta X.
Back to Top
Epic events and incredible deals straight to your inbox.