We didn't find any Events nearby, but here's what's happening in other cities.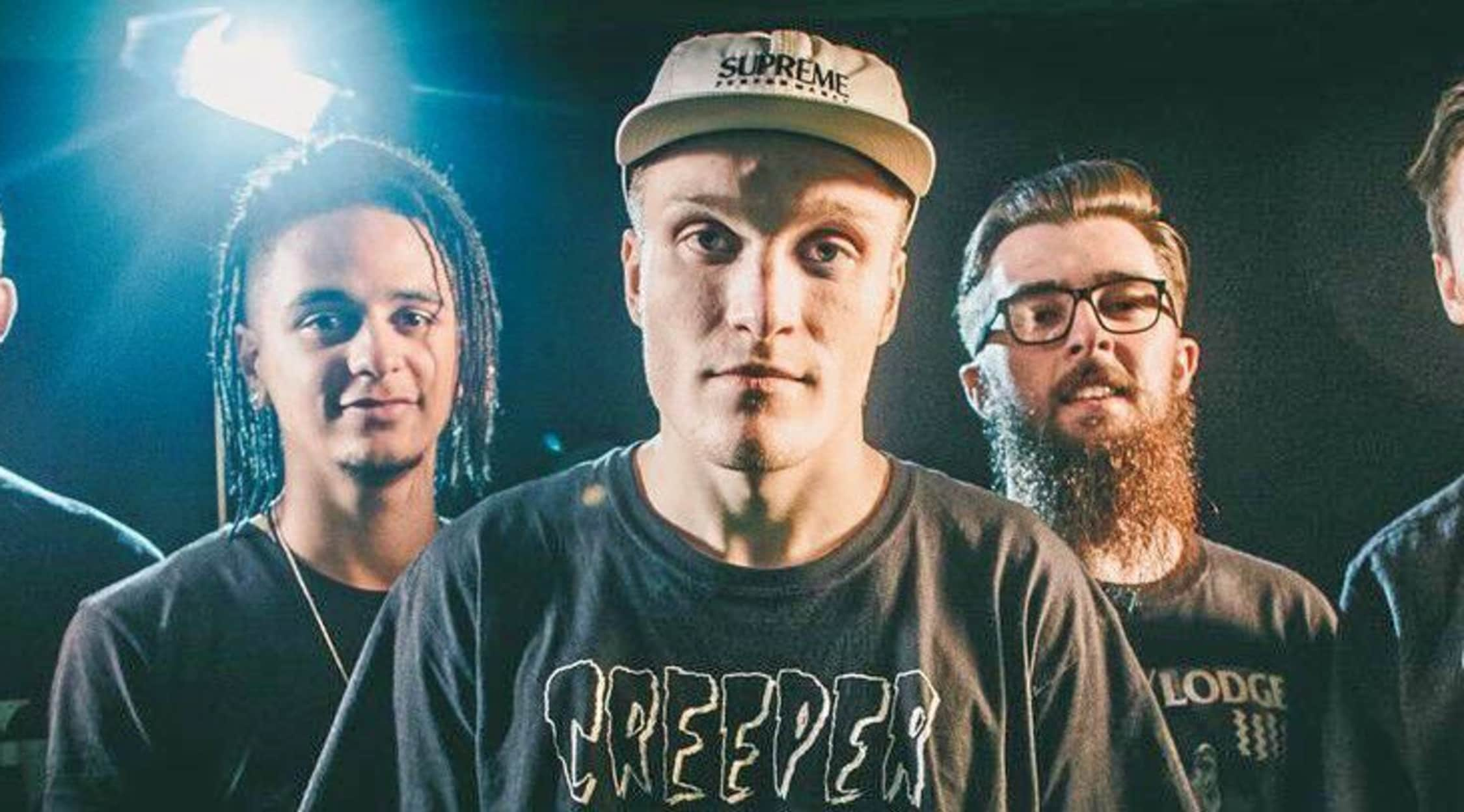 Rovi
Neck Deep Tickets
Neck Deep Tickets
Neck Deep works hard to engage its audiences with relatable storytelling and its raw energy on stage. Known for its power chords and melodies combined with speedball-like drums, it quickly helps its audiences reach crowd surfing and mosh pit enthusiasm and pandemonium. The band never lets its audiences down as it continually delivers intense, emotional and electrifying performances.
Intense and Electrifying
Formed in 2012 in Wrexham, Wales, in the UK, this Welsh pop punk group hit the ground running and hasn't stopped since. Ben Barlow and Lloyd Roberts used the moniker Neck Deep - pulled from Crucial Dudes' "Boom, Roasted" - and posted its debut song "What Did You Expect" online in 2012. With just one song in the public, it quickly built a following, added Matt West, Dani Washington and Fil Thorpe-Evans to its group and posted its second song, "I Couldn't Wait to Leave 6 Months Ago." Within days of the post, it announced that it joined a label: US-based We Are Triumphant. The band began touring that year, and its reach keeps growing. The band's energy is contagious and intense, and it works hard to not only entertain, but engage its audiences with its electrifying stage presence.
Where can I buy Neck Deep tickets?
Tickets for Neck Deep are available at StubHub.
Who are the members of Neck Deep?
Neck Deep's current members are Ben Barlow as vocalist, Sam Bowden as lead guitarist, Matt West on rhythm guitar, Joshua Halling on bass and Dani Washington Abasi on drums. It is also joined by Hannan Greenwood as a backing vocalist and Saxl Rose on saxophone when on tour.
What are Neck Deep's top hits and achievements?
Neck Deep's energy continues to help it gain new fans. In 2014, the band won the Kerrang! Award for Best British Newcomer. The same year its album Life's Not Out to Get You reached No. 10 on Billboard magazine's Top Album Sales list and helped Neck Deep as a band reached No. 67 on the Artist 100 list. In 2016, it won Best Live Band at the Alterative Press Music Awards (APMAs) in Columbus, Ohio. In 2017, Neck Deep won Best British Band at the Rock Round Awards. It again won a Kerrang! Award in 2018, this time for "In Bloom" as Best Single.
What is a typical setlist for a Neck Deep concert?
Committed to engaging, energetic concerts, Neck Deep often includes "Motion Sickness," "Gold Steps," "She's a God," "December," "Torn," "Where Do We Go When We Go," "Can't Kick Up the Roots," "What Did You Expect," "A Part of Me" and "Losing Teeth" as part of its live performances.
How many albums has Neck Deep released?
The band has released three albums to date: 2014's debut album Wishful Thinking, 2015's Life's Not Out to Get You and 2017's The Peace and the Panic. It also continues to release new music outside of its albums.
Who has Neck Deep toured with?
Neck Deep is best when on the stage performing live. In 2012, it joined With the Punches and Me vs Hero for its first UK tour,. Then it joined Hacktivist in 2013. After its debut album release in 2014, it launched its first headline tour in the UK and joined We Are the In Crowd, Knuckle Puck, Light Years and Misguided by Giants at various venues. Keeping 2014 busy, it also joined part of the Vans Warped Tour alongside Knuckle Puck and Seaway. It continued to be a part of the Vans Warped Tour for several years. In 2019, it has been touring with Blink-182 and Lil Wayne.
Who are Neck Deep's influences?
Neck Deep's influences have included Blink-182, Green Day, New Found Glory and early Fall Out Boy. In regard to its songwriting, Ben Barlow pulled the emotion of his father's death to help him write its third album, The Peace and the Panic. The band is committed to allowing its sound to evolve as its popularity grows.
Back to Top