There aren't any Events on the horizon right now.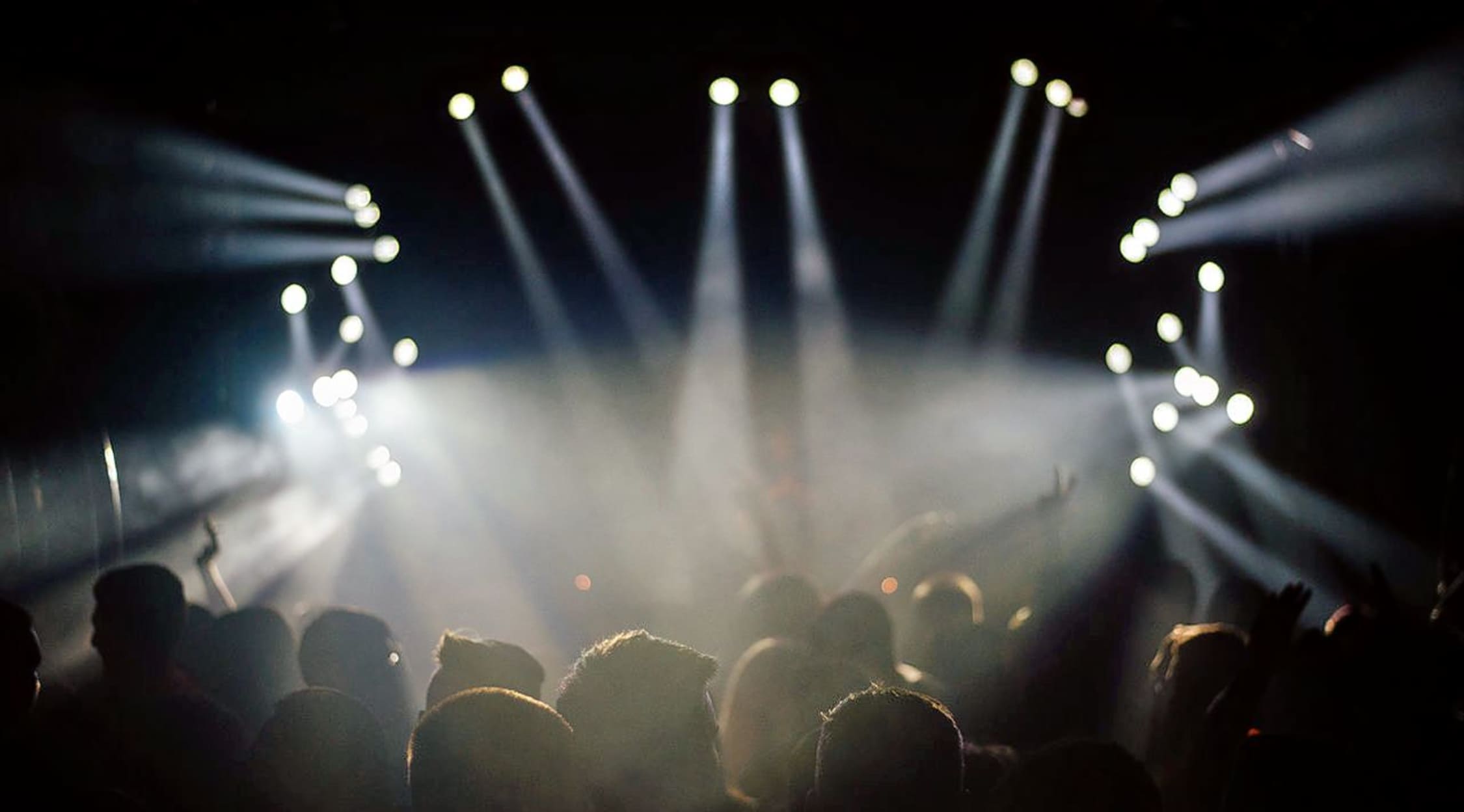 Stocksy
Negative Sky Tickets
Negative Sky – The 2016 Tour
Negative Sky is always on the go, bringing their impressive set of hard-hitting metal tunes to the most iconic stages in New Jersey and the Mid-Atlantic. Don't miss out on your chance to see them at the Brutal Bowl at the Starland Ballroom this February! They will be joined by Cycle of Pain, Apostrophes, Givethemrope, Lethal Affection, Brand of Julez, Legacy, and Common Wealth. Needless to say, this is going to be a night of hard rock and metal that you will never forget. Grab your friends and fellow moshers, and get your tickets today!
About Negative Sky
Negative Sky is a thought-provoking and aggressive metal act based in central New Jersey. They deploy a diverse mix of elements to execute their melody, technicality, heavy groove, and attitude. They create the kind of metal that instantly places them at the head of the pack. They break the rules and leave an impression to last a lifetime, distinguishing them as a unique hybrid of the diversity of genres they play with. The foundation of their approach is innovation, and they play up the gut-level "feel good" sounds that release something from deep within each and every listener.
Rising from the ashes of the Long Branch metal band Anon, Negative Sky arrived on the scene in the summer of 2009, with guitarist JJ Sammataro and vocalist Dan Caputo starting a new chapter in the book of Jersey metal. The initial inspiration of Negative Sky was simply to mesmerize a live audience. The band's sense of urgency in pulling this off was so powerful that, even though both musicians performed their first show with a sheet of lyrics in hand, they blew the crowd out of the water. The band continued to develop an aggressive and energetic live act by playing in a number of venues in the Tri-State area. They played with noteworthy acts such as Vision of Disorder (VOD), Madball, Life of Agony, E Town Concrete, Cro-Mags, and Biohazard, to name but a few. The band has also become a favorite of the metal community, as well as the hosts of "Pirate Radio" on WSOU's Seton Hall – the country's number one metal and hard rock radio station.
Although Anon was the springboard of what would become Negative Sky, the current lineup has long been associated with each other through a number of other musical projects, including Backhand, Age 9, and Slowdrown. The band's original incarnation included a second vocalist, a bassist, and a drummer. After almost three years of building their reputation in the local scene, Negative Sky underwent a series of lineup changes that allowed them to refine their focus, bringing them to the stronger, more streamlined, and more solid group they are today. The current Negative Sky lineup consists of Sammataro, Caputo, bassist George Pond, and drummer Tom Fitzgibbon.
In 2013, having become accustomed to their new fighting weight, the four-piece proceeded to start work on new songs. After they assembled and recorded a large number of demo songs, the group settled on five tracks to bring into the studio. These cuts would become their most recent release, the 2014 EP titled Death of the Sun. The excitement surrounding Negative Sky has been inexorably gaining steam and momentum, like a freight train going down a hill. They're showing no sign of slowing down.
Negative Sky's show at the Starland Ballroom will be part of the Brutal Bowl. Their headlining show will be rounded out by appearances from Cycle of Pain, Apostrophes, Givethemrope, Lethal Affection, Brand of Julez, Legacy, and Common Wealth. At the age of 15, future Cycle of Pain frontman J.D. Deservio started practicing his favorite Scorpions, Black Sabbath, and Iron Maiden songs with his friends Gregg Locascio (vocals and drums) and Joe Taylor (guitar). Despite a number of high-profile moments in their careers (Rich Kotzen, Drill, Vinne Moore, Lita Ford, and many more), the old band still sticks together to record and tour. Brand of Julez hails from the South Bronx, an area not usually associated with pounding drum riffs, driving bass lines, ripping solos, heavy guitars, aggressively passionate vocals, and melodic rock anthems. But that's just what Brand of Julez brings night after night. Legacy are bona fide game-changers. They are part of the movement of the century; they are the next big thing. This feral rock four-piece from the state of New Jersey is taking no prisoners in their domination of the local music scene. Their goals are to expand minds, expand horizons, and change the music industry game. They are pushing the envelope and preparing those around them for a new metal experience that is deeply rooted in their ideology of relentlessness, acceptance, hope, and good old-fashioned fun. Hard rock and metal acts Common Wealth, Lethal Affection, and Givethemrope are also serious players in the Tri-State scene who will provide the perfect accompaniment to the one and only Negative Sky at the Brutal Bowl.
Previous Hits
The boys of Negative Sky have to be congratulated for their win at Asbury's Music Awards in January of 2016, where they took home the prize of Top Heavy and Progressive Rock Band. Everyone in the New Jersey metal scene will agree that it is well-deserved. In 2015, the members were working as hard as they could, and it didn't go unnoticed. In January, the band also released a new music video for their track "Bleed the Stone". The music and the visuals are brutal, and it's a true metalhead's dream. It will put a smile on the face of every fan, and it indicates that metal is thriving in the Tri-State area.
Trivia
As of 2014, Negative Sky landed a sponsorship deal with Cold Cock Whiskey. Any purists who want to make a fuss would do well to remember that in the age of digital music sharing, artists of all stripes are having to find new ways to support their craft.
The Negative Sky Concert Experience
Not satisfied with just any old metal show? Look no further, because Negative Sky deliver one the best live shows in the metal scene today. With four talented musicians who have more than paid their dues in New Jersey's metal scene and an EP of relentless and energetic songs, Negative Sky will bring you their catalog with precision, gusto, and speed. The mutual dedication between the band and their fans give their shows an authentic and fraternal feel that only a true metal act can deliver. Don't miss out on your chance to see Negative Sky at the Brutal Bowl this February!
Back to Top