There aren't any Events on the horizon right now.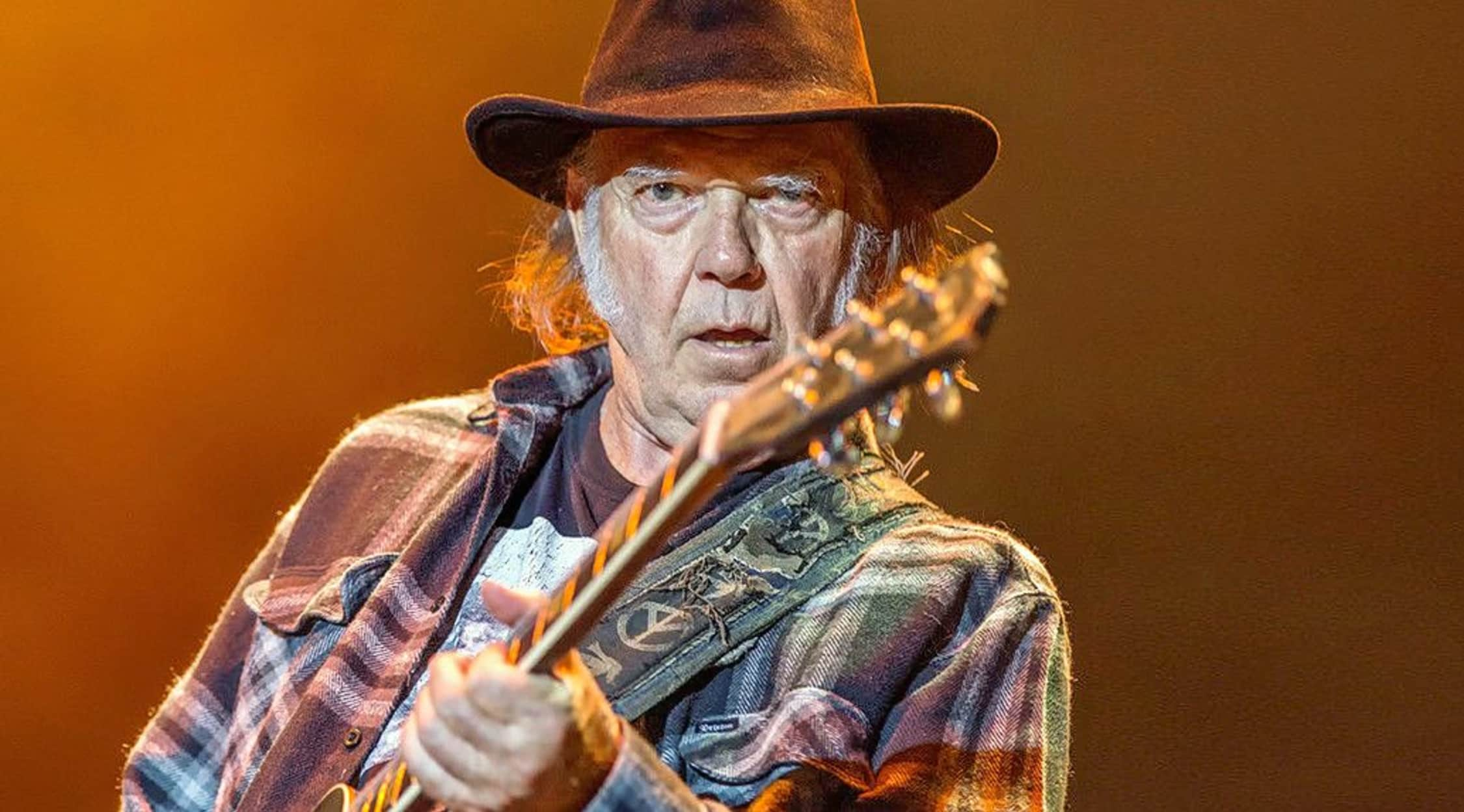 Alamy
Neil Young Tickets
The Neil Young Tour
Neil Young has been in the music business for nearly 50 years. During his career as a solo artist, he has released more than 30 albums. Two of his albums reached the top 10 on American charts, achieving gold and platinum status. "Heart of Gold," possibly his best-known single release, topped the record charts at No. 1 in 1972.
A harvest of gold
Neil Young demonstrated his musical talent early in life and started his first band while he was still in middle school in his native Canada. After graduating high school, he embarked on a solo tour of Canada and expanded his following in that country. While traveling in the United States, Young formed a partnership with Stephen Stills. Young and Stills, a fellow Canadian, created a group known as Buffalo Springfield. This band produced a couple of hits before disbanding in the 1960s. In the latter part of that decade, Neil Young teamed up with Stephen Stills, Graham Nash and David Crosby but later left the band to pursue his solo career. As a solo recording artist, Neil Young has released more than 30 albums and several hit singles. Now in his 70s, Young remains active as a performer and songwriter.
Where can I get Neil Young concert tickets?
As one of the most popular recording artists of our time, Neil Young has loyal fans of all ages and tickets to his concerts usually sell out well in advance. Buy your tickets at StubHub today to get the best seats.
Can you name some of Neil Young's albums?
Neil Young's 1969 album, Everybody Knows This Is Nowhere, grabbed the No. 34 spot on American charts and was certified platinum. His 1972 release, Harvest, claimed the No. 1 spot on American charts. In 1978, his album Comes a Time reached No. 7 and was certified gold in the United States. Some of his other albums include Neil Young's Greatest Hits and After the Gold Rush.
What are some of Neil Young's songs?
Neil Young's extensive catalog of music includes "Southern Man," "Only Love Can Break Your Heart," "Heart of Gold," "Cowgirl in the Sand," "Down By the River" and "Old Man."
What are some of Neil Young's other accomplishments?
Neil Young has gold and platinum albums, both of which reached spots within the top 10. In 2014, Young started Pono, a website that offers high-quality music tracks for download. He performs at several annual benefit concerts, including the Bridge School Benefit in the San Francisco Bay area and the Farm Aid Concert in the Midwest.
Does Neil Young have any band members?
Neil Young is primarily a solo artist and also has two backup bands that perform with him regularly. Promise of the Real (POTR) is a country rock band that is headed by Lukas Nelson. Lukas, who is Willie Nelson's son, is the lead vocalist and guitarist. The other band members include Anthony LoGerfo on percussion and vocals; Corey McCormick on bass and vocals; Tato Melgar on percussion; and Logan Metz on keyboard, guitars, harmonica and vocals. POTR started in 2008 and became Neil Young's regular backup band in 2015. The other band, Crazy Horse, has been closely connected with Neil Young since the band first formed in 1969. Eleven studio albums and several live albums were mutually credited to Neal Young and Crazy Horse. The present-day Crazy Horse includes Billy Talbot on bass, Ralph Molina on backup vocals and Nils Lofgren on guitars. Its past members include Danny Whitten, Frank Sampedro and Jack Nitzsche.
How long is a Neil Young concert?
The typical Neil Young performance lasts about two hours, not including encores.
Back to Top
Epic events and incredible deals straight to your inbox.