We didn't find any Events nearby, but here's what's happening in other cities.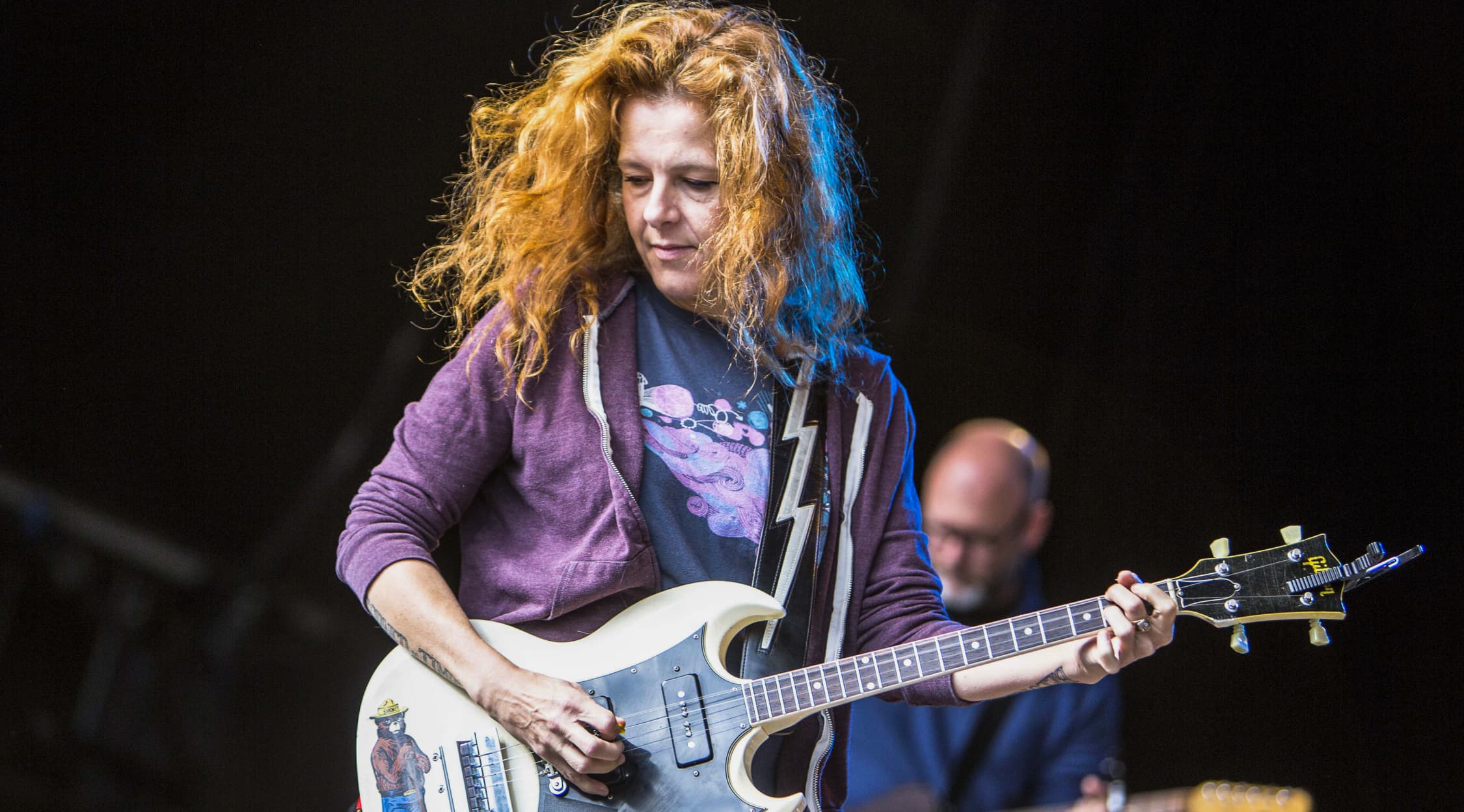 Zuma Press
Neko Case Tickets
Neko Case Tickets
One of the most captivating voices in the music industry comes courtesy of Neko Case. This singer-songwriter and member of The New Pornographers has garnered a huge fanbase thanks to how beautiful her music is. Case's sound has a timeless quality that helps it from sounding antiquated or stuck on trendiness.
A Unique Case
Neko Case was born in Alexandria, Virginia, but she moved around the country with her family before striking out on her own at age 15. She started to play music when she was 18 as a drummer with Del Logs and the Propanes and other bands in Vancouver. Although she found her footing playing punk, Cub and The Weasels, a country outfit, helped provide Case with a musical vocabulary that would seriously influence her solo career. Her first solo album, The Virginian, is full of gorgeous country performances. She also contributed to Mass Romantic, the first album by The New Pornographers, a power-pop band from Vancouver. This led to a lasting collaboration between Case and the band. Other acclaimed albums released by Case include Fox Confessor Brings the Flood, Middle Cyclone and Hell-On. She has lived in a variety of cities during her professional career, including Seattle, Vancouver and Chicago. Along with The New Pornographers, she's also a member of the group case/lang/veirs with k.d. lang and Lara Veirs. She's also been nominated for Grammys for her albums Middle Cyclone and The Worse Things Get, the Harder I Fight, the Harder I Fight, the More I Love You. She's made appearances on television series such as Late Night With Conan O'Brien and The Late Show With David Letterman. Festivals Case has performed at include the Pitchfork Music Festival, Green Man Festival and Nelsonville Music Festival.
Where can I buy Neko Case tickets?
If you want to see Neko Case live, you should purchase your tickets at StubHub. Their effective and safe service make it a total breeze to see your favorite acts live.
Will Neko Case tour in 2019?
Neko Case has no tour dates listed for the remainder of 2019. She recently completed a run of dates in Europe in June.
What can I expect from Neko Case?
Neko Case concerts are incredibly beautiful and show just how great of a performer she is. Not only does her voice ring out in magnificent quality, but she's also a very warm and charismatic presence between songs. Case banters with the audience, turning the concert into a chance to get to know her beyond her vocal presence. The refined sound of her live band adds further presence to the sound. For those who appreciate maturity in lyrics and performance style, Neko Case concerts are a great thing to see.
How long is a Neko Case concert?
Neko Case concerts tend to run for an hour to 90 minutes. This length can vary based on factors such as whether she's headlining a concert or performing as an opening act or as part of a festival lineup. Encores are often included at Neko Case concerts.
What is Neko Case's tour setlist like?
Neko Case's concert setlists cover quite a few albums in her discography. The lion's share of recent concerts has come from Hell-On. However, you can also expect to hear songs from albums like Fox Confessor Brings the Flood and Middle Cyclone. Songs that are often performed at Case's concerts include "Hold On, Hold On," "This Tornado Loves You," "Maybe Sparrow," "The Pharaohs" and "Margaret vs. Pauline."
Does Neko Case play covers live?
Neko Case has covered many artists during her time as a solo performing artist. Her most-played cover is "Don't Forget Me" by Harry Nilsson. Other songs she's frequently covered include "Knock Loud" by Sook-Yin Lee, "Buckets of Rain" by Bob Dylan and "Duchess" by Scott Walker.
Who has Neko Case toured with?
Neko Case has toured with notable artists such as Ray LaMontagne, Margaret Glaspy and Thao Nguyen from Thao & the Get Down Stay Down.
What venues has Neko Case performed at?
Some of the venues that Neko Case has performed at include the Paramount Theater in Charlottesville, Virginia; the Taft Theatre in Cincinnati, Ohio; and the Fitzgerald Theater in St. Paul, Minnesota.
Back to Top