There aren't any Events on the horizon right now.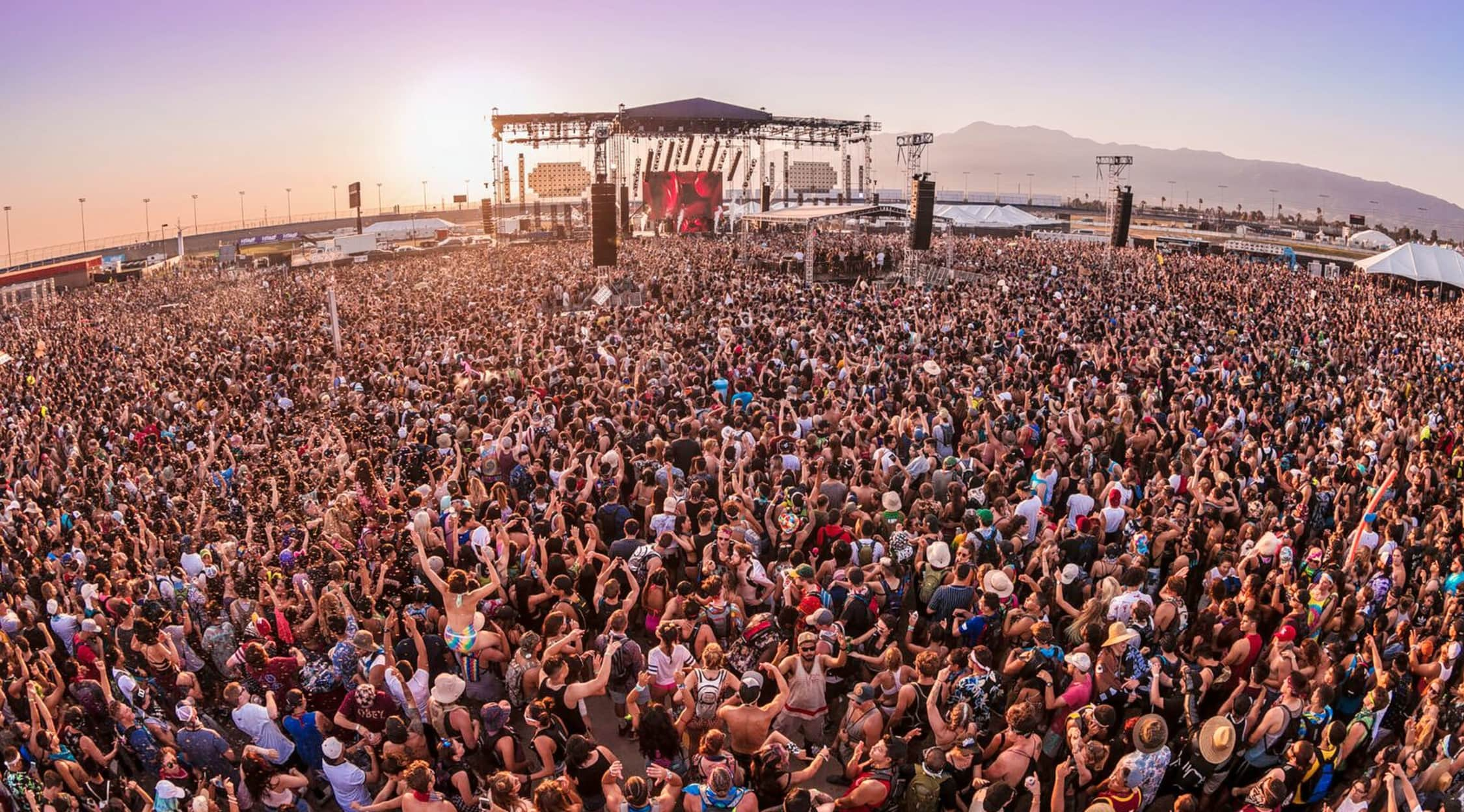 Alive Coverage
Neon Desert Festival Tickets
Neon Desert Music Festival - The 2015 Event
Three day Texas music festival extravaganza Neon Desert is back, heading again to its ancestral home of Cleveland Square Park in what is ramping up to be the best Neon Desert Music Festival yet. Neon Desert Music Festival will be lighting up the El Paso desert the weekend of May 22nd, with hordes of excited festival goers descending upon America's favorite border city for what is sure to be an out of this world music event. This year's Neon Desert Music Festival will feature a slew of A-list performers, encompassing performers from dozens of genres that will include the likes of: J. Cole; Kaskade; Passion Pit; Flume; Zoe; Cypress Hill; Slightly Stoopid; Girl Talk; PARTYNEXTDOOR; G-Eazy; Antemasque; Earl Sweatshirt; Toro Y Moi; Big K.R.I.T.; Ximena Sarinana; Robert Delong; The Drums; Miami Horror; Mala Rodriguez; Tokyo Police Club; Enjambre; Sohn; Compass: Mexican Institute of Sound & Toy Selectah; Salva; Bondax; People Under The Stairs; Los Rakas; Anna Lunoe; Bas; Kehlani; White Fence; The Suffers; Will Tilson; Part Time; Eureka The Butcher; The D.A.; Fixed Idea; The Other Half; and Avindale, among others.
The Neon Desert Music Festival will be bringing all this musical talent under one roof as Cleveland Square Park becomes ground zero for electro rock festivities, housing not just a myriad of talented musicians but excited concert goers and cultural amenities that make the Neon Desert Music Festival more than just a concert - it's a life experience. Tickets are always going fast so make sure you jump aboard the Neon Desrt Music Festival hype train before it pulls out of the station without you!
About The Neon Desert Music Festival
Receiving top billing at this year's NDMF is none other than J. Cole, American hip hop legend that has been lighting up the music industry since 2007. Initially bursting onto the music scene after dropping his game changing debut mixtape, The Come Up, J. Cole would become an overnight commodity as he fell under the wing of larger than life rapper Jay-Z, who signed him to his Roc Nation record label. J. Cole released two more follow up mixtapes to great critical acclaim, paving the way for his 2011 LP debut Cole World: The Sideline Story, which hit the #1 spot on charts across the board and took J. Cole on his first trip to the Grammy Awards, vying for the Best New Artist win. Two album laters J. Cole remains at the front of the hip hop game, with a slew of hit singles that includes "Lights Please", "Who Dat", "Work Out", "Can't Get Enough", "Nobody's Perfect", "Power Trip", "Crooked Smile", "Forbidden Fruit", "She Knows", "Apparently", and "G.O.M.D.". J. Cole has also been nominated for and won a series of critical accolades and awards, including the BET Hip Hop Award for Best Mixtape and Impact Track.
Also making their way to this year's Neon Desert will be Kaskade, larger than life progressive electro house DJ that has redefined the global EDM scene in his image. Originally from Chicago, Illinois, Kaskade would make his way from obscurity to world fame, with him being voted America's Best DJ by DJ Times magazine and making the #30 spot on the Top 100 D Poll from DJ Magazine. Kaskade's long standing discography of hits includes 2011's Fire & Ice and 2013's Atmosphere, with a laundry list of hits that includes "A Little More", "Please Say Quick Quack", "Summer Nights", "Ain't Gonna Lie", "Last Chance", "Atmosphere", "No One Knows Who We Are", "Llove", and "Lessons in Love".
Representing the alternative genre will be Passion Pit, indietronic heavyweights that broke into the music scene in 2007 and never looked back as they released a steady flow of hit albums. The band's mainstream debut Manners would include a variety of classic Passion Pit singles, including "Sleepyhead", "The Reeling", "Little Secrets", and "To Kingdom Come", with their follow up album Gossamer delivering in all the right ways with hits such as "Take a Walk", "I'll Be Alright", "Carried Away", "Constant Conversations", and "Cry Like a Ghost".
Also heading to El Paso is electro music instrumentalist Flume, musical prodigy and ARIA award winning producer that is quickly rising to the top of the top of the international DJ world. An Australian transplant who has been shaking up the global electro scene for 3 years, Flume made his big hit on the music scene in 2012 when he dropped his self titled debut album. The album would go double platinum in sales, and hit the #1 position on the Australian music charts and also chart in Belgium, New Zealand, and the Netherlands. Among his many hits includes "Sleepless", "Holdin On", "On Top", "Insane", and "Drop the Game".
Previous Events
Last year's Neon Desert Festival was a nonstop, hard hitting weekend of amazing jams that left festival goers talking for months afterwards. NDMF 2014 featured a laundry list of talented electro, house, and rock performers, including Zedd, Wiz Khalifa, MGMT, Calle 13, Capital Cities, Panteon Rococo, Live, Hello Seahorse!, The Bloody Beetroots, A$AP Ferg, Crystal Fighters, Classixx Live, and many more.
Trivia
In town for more than just the weekend? El Paso is a stone's throw away from Juarez, one of Mexico's most exciting border cities. Take a quick jaunt south to get your fix of authentic Mexican food at Juarez's famed downtown district.
Be careful what you bring! Many items are prohibited and security is always being ratcheted up every year. Most festival attendees will be patted down on every entry into the venue.
The Neon Desert Music Festival Concert Experience
Get ready to catch tons of Texas fun in the sun when you make your way to the Neon Desert Music Festival, one of Texas' most widely celebrated music events that has been making its name synonymous with music for years. Whether you're there to catch your favorite band up front and personal or want to pick a spot in the grass to lounge and enjoy beats with your friends, the Neon Desert Music Festival is a once in a lifetime concert event that will change the way you view live festivals forever. Don't miss out on your chance to make it to El Paso's hottest music festival event - get your tickets today!
Back to Top
Epic events and incredible deals straight to your inbox.