There aren't any Events on the horizon right now.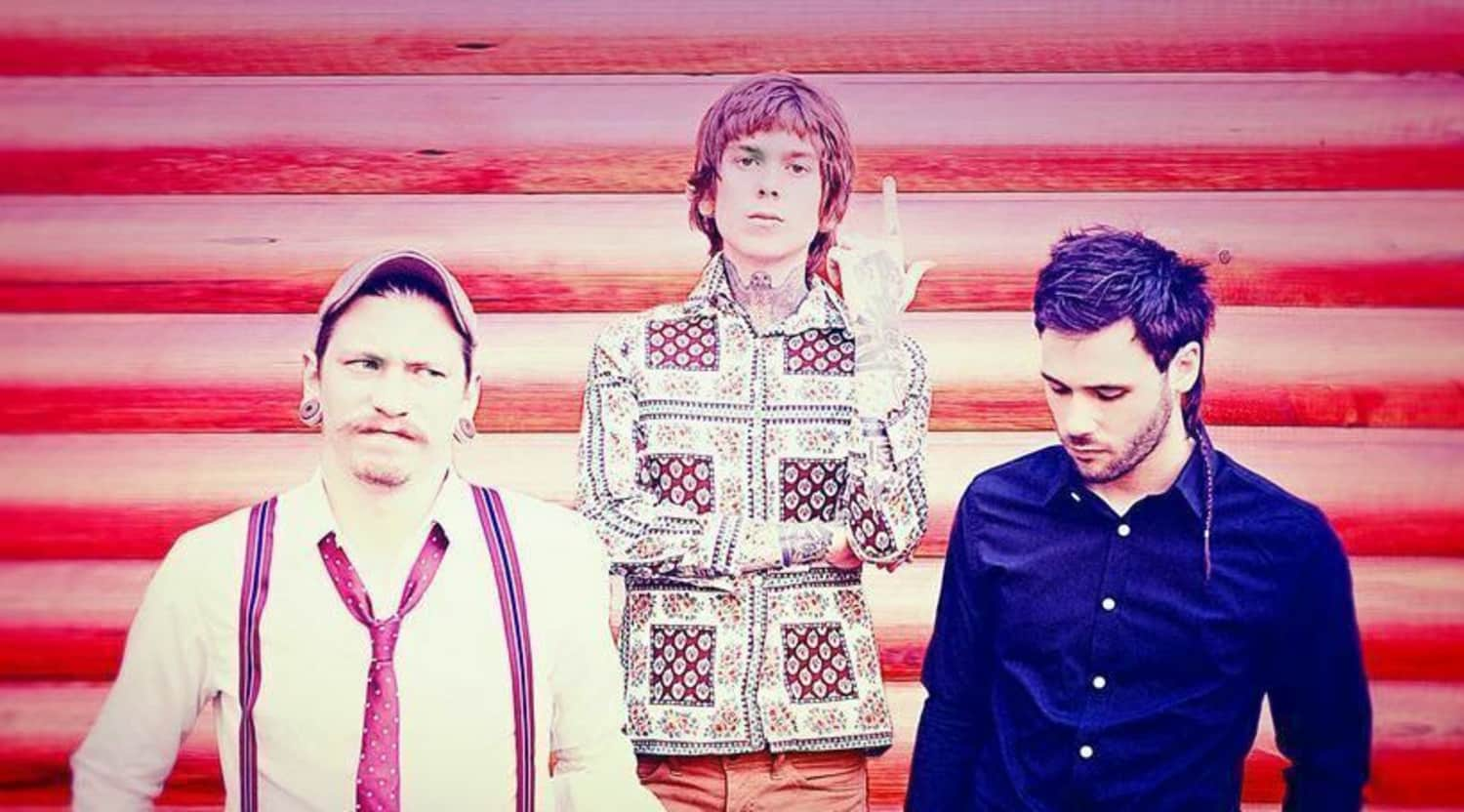 Rovi
Never Shout Never Tickets
Never Shout Never Concert Schedule
Superpowered indie emo rockers Never Shout Never are back, hitting the road once again as they bring their folksy alternative jams to a location near you! Can't catch Never Shout Never at their special SoCal performance? Keep calm and keep checking back because their West Hollywood show is just the beginning of what promises to be an epic year of Never Shout Never tour performances. Stay up to date on Never Shout Never's busy tour schedule and all of your other music needs right here at StubHub - your number one resource for concert tickets on the web.
From the biggest concert halls to your favorite festivals, Never Shout Never is a must catch event that has emo rock lovers all over the country buzzing. Don't miss your chance to catch Never Shout Never when come to a location near you!
About Never Shout Never
Never Shout Never is the musical brainchild of Christofer Ingle, who began the rapid ascent of his musical career while aged just sixteen years old. Like many new age artists, Christofer would gain recognition for his work via online mediums, specifically MySpace, where he built a fast and diverse fan base from all across the globe that would propel him to release his debut EP in 2008. Never Shout Never fever would grip the world soon after, with Chris soon becoming one of the top indie rock musicians in the industry, making appearances on MTV's famed afternoon program TRL and performing alongside heavy hitting artists such as Ace Enders and Hellogoodbye.
Christofer would continue to build the Never Shout Never fanbase through extensive touring, engaging on a constant whirlwind tour that took him all across the globe and saw him share the stage with acts similar in sound and influence as Chris, including The Honorary Title, Forever the Sickest Kids, The Cab, and The Scene Aesthetic. By 2009 Never Shout Never would be prominently featured in some of North America's biggest concerts and events, including the legendary Bamboozle Festival held annually in New Jersey.
Having built one of the most prominent indie profiles in existence by 2009, Christofer would announce his signing to major label Warner Bros, leveraging his position as one of the most sought after indie musicians of the decade to secure himself his own imprint label titled Loveway Records. Ingle would then head to the studio in preparation for his debut full length, eventually hitting the tour road once again in 2010 to become one of the core performers of the Vans Warped Tour. Now officially a mainstream musician, Christofer would begin to use his fame and celebrity for charitable causes, including organizing a canned food drive as well as raising funds for Joplin, Missouri, Chris' hometown that had been badly damaged by a tornado in 2011.
Chris would reach creative critical mass from 2010-2012, releasing three full length albums and keeping up a near constant tour schedule that took him to all corners of the United States and Canada. Now working on his eighth major label release, Christofer is showing no signs of slowing as he continues to wow and amaze fans all across the rock world, with Never Shout Never becoming one of the principal emo rockers in existence on the indie alt music landscape.
Previous Hits
After years of buildup, Never Shout Never's 2010 debut What Is Love? would be a monumental success, a Sire Records release that would hit #2 on US Rock, #2 on US Alt, and #24 on the Billboard 200 music charts. Produced by the visionary Butch Walker, What Is Love? would spawn three mega hit Never Shout Never singles that have since immortalized the band in the emo rock scene, including "I Love You 5", "Can't Stand It", and "What Is Love?".
2010 would also see Never Shout Never's sophomore follow up Harmony, again released on Sire Records with the album eventually climbing to the #14 position on the US Billboard 200. The album would receive positive reviews from the critics at Alternative Press, with the album spawning five hit singles including "CheaterCheaterBestFriendEater", "Lousy Truth", and "Trampoline", among others.
Showing no signs of creative fatigue, Never Shout Never dropped their third full length by late 2011, their first Warner Bros. release and the band's first foray into self producing their own records. The album would receive positive reviews from the critics at AllMusic and Dead Press!, with the single "Time Travel" being featured in relief efforts for Christofer's disaster stricken hometown of Joplin, Missouri.
Trivia
Never Shout Never has featured a constantly changing lineup, with the heart and soul of the band stemming from frontman Christofer Ingle. As time goes on, the Never Shout Never lineup has slowly solidified, and now includes well known musicians Taylor MacFee, Ian Crawford, and Hayden Kaiser.
The Never Shout Never Concert Experience
From screaming crowds to nonstop impactful guitar solos, the Never Shout Never concert experience is a nonstop adventure in musical excitement that will rope you in and not let go until the curtains drop and the house lights come on. Don't miss your chance to catch this indie emo phenom when he heads to a venue in your area - get your tickets today!
Back to Top
Epic events and incredible deals straight to your inbox.